Residential Holiday Lighting Milton, GA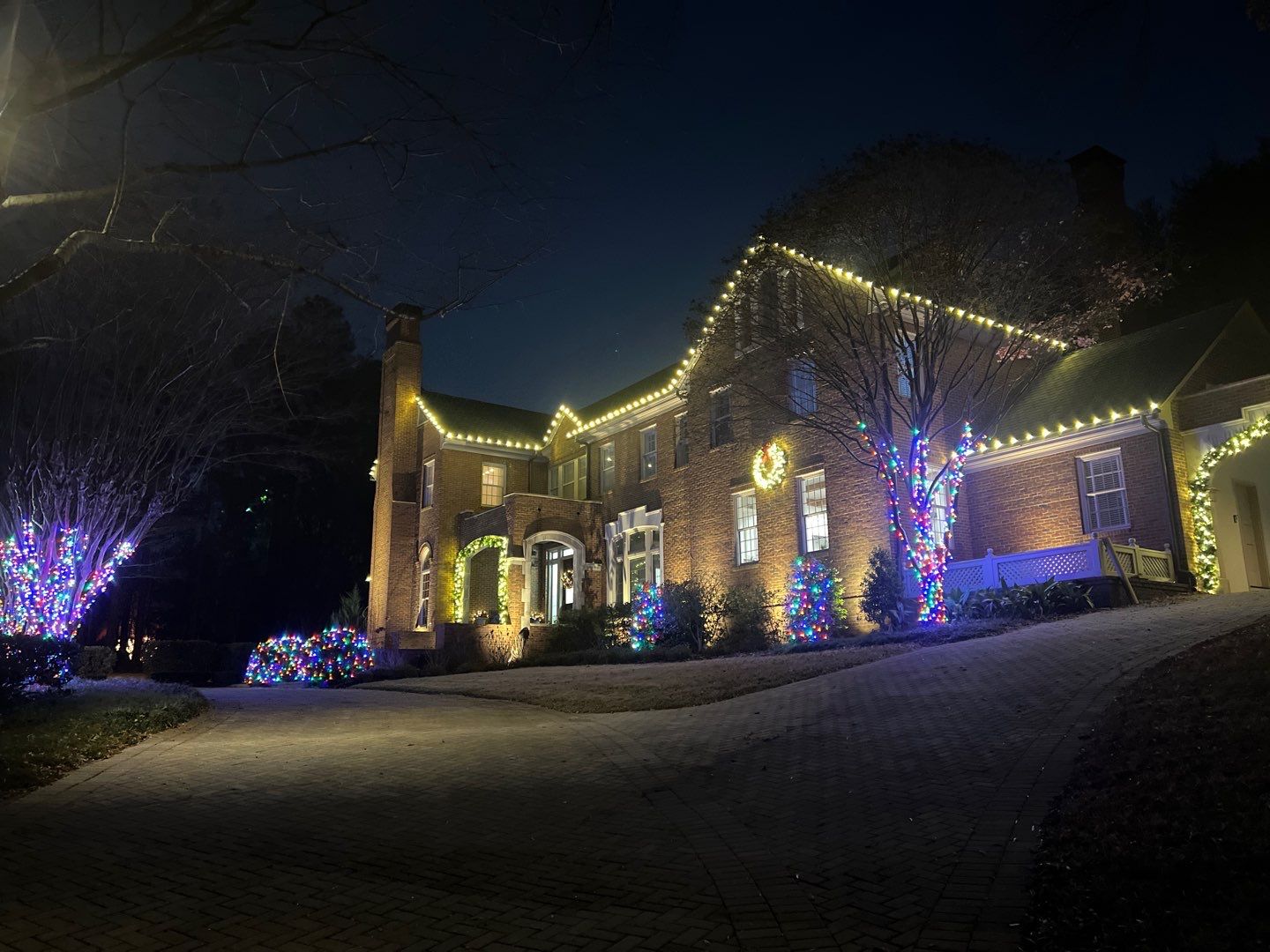 Bringing Holiday Magic Home:

Why Choose Our Residential Holiday Lighting Services
Tucked away in the lush landscapes of Georgia, Milton offers a unique blend of history, community spirit, and natural beauty. From the historic Crabapple district to the bustling Alpharetta corridor, this city holds a special place in the hearts of its residents. As the holiday season approaches, the streets come alive with a festive spirit that's as warm as the Georgia sun. What better way to enhance this festive atmosphere than with stunning Christmas lights that create dazzling, unique, and memorable holiday lighting displays?
Lights All Year is your premier destination for creating magical moments through enchanting lighting experiences. With a passion for turning ordinary spaces into extraordinary spectacles, we offer professional holiday lighting services that capture the essence of celebration.
When the winter chill starts to set in and the holiday season approaches, Milton transforms into a picture-perfect postcard scene straight out of a storybook. As the city comes alive with decorations and merriment, homeowners have a unique opportunity to become a part of this magical experience. Our Residential Holiday Lighting Services are here to turn your home into a beacon of holiday cheer that will make even Santa's workshop envious.
Our team will work closely with you to understand your preferences and suggest ideas that resonate with your style. With an eye for detail and a passion for creativity, we'll create a lighting arrangement that will leave you and your neighbors in awe. After all, your home is a canvas, and we're here to paint it with the magic of the season. Our range of tailored packages ensures that you can find the perfect fit for your home and budget. Whether you're looking for subtle elegance or a grand and bold statement, our experts will curate a design that aligns with your vision. From roofline lights to tree wrapping and everything in between, we offer a plethora of options to bring your dream display to life.
Transforming Homes, Spreading Joy:

The Benefits of Our Christmas Lighting Services
Our team of Christmas light installers in Milton, GA, is second to none. With years of experience and an unwavering passion for creating festive wonderlands, we understand the art of transforming your home's exterior into a dazzling display of lights. From classic white lights to vibrant multicolor spectacles, we have the expertise to turn your vision into reality. Our professional Christmas light installation doesn't just spread holiday cheer; it enhances your home's curb appeal year-round. Well-executed lighting designs can highlight architectural details, illuminate pathways, and create a welcoming ambiance. Whether you're hosting a holiday gathering or simply want to make your home stand out, our services add value to your property.
Tangled lights and wobbly ladders are the last things you want to deal with during the holiday season. Our holiday light installers near you take care of every aspect of installation, ensuring a hassle-free and safe process. We bring all the necessary equipment, install the lights with precision, and take them down once the season is over. All you need to do is sit back, relax, and enjoy the enchanting view.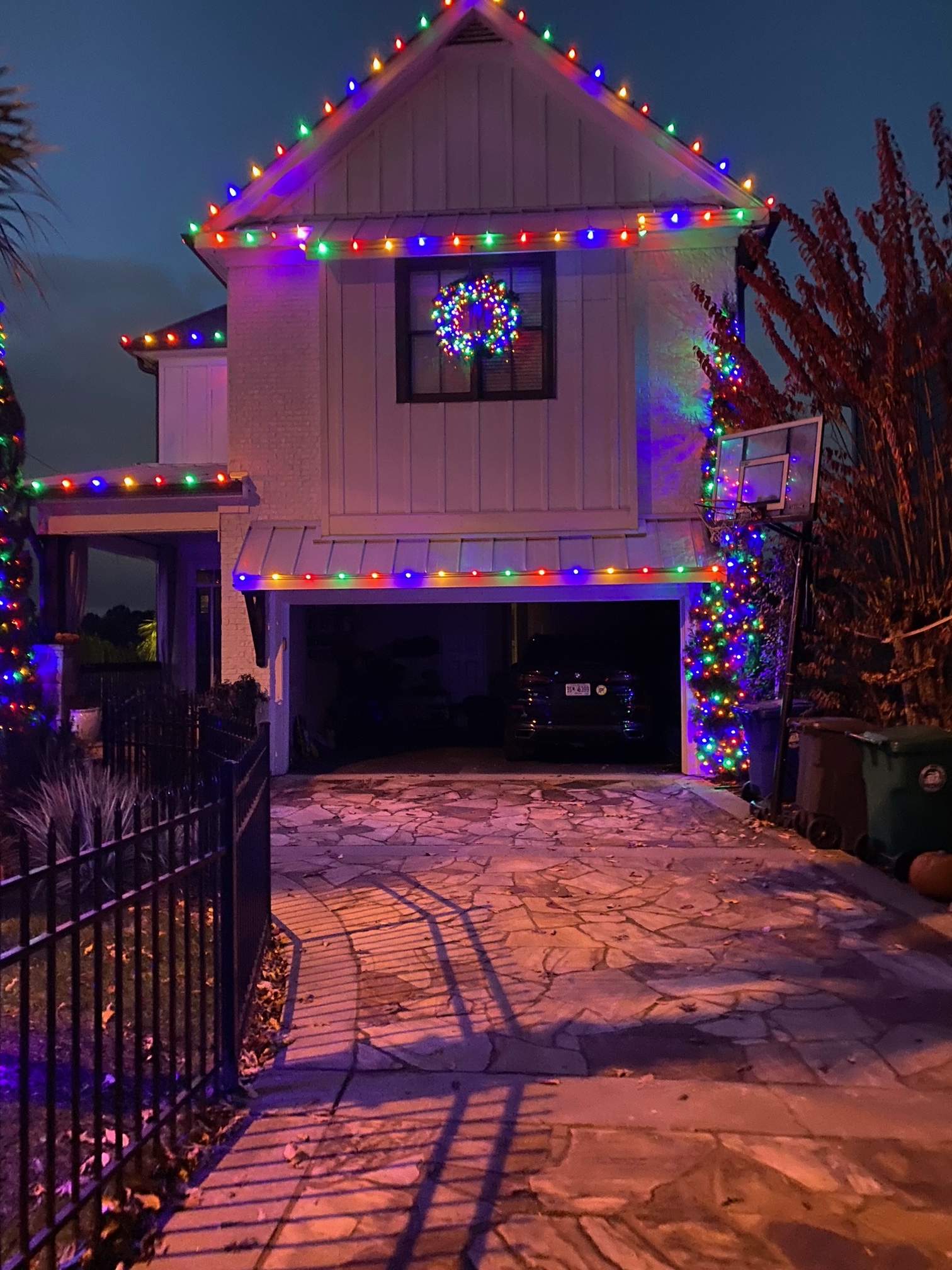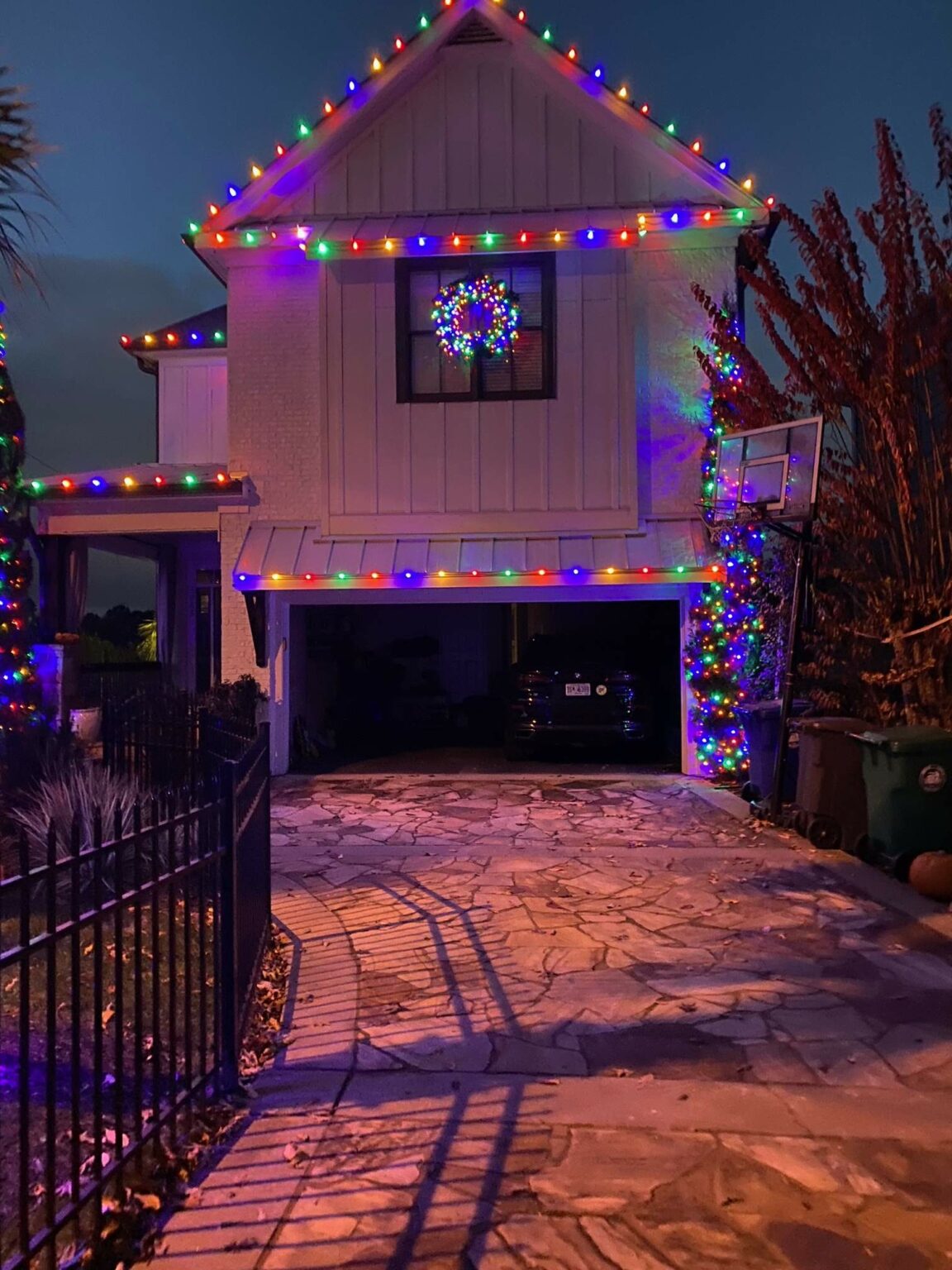 Holiday Lighting Services in Milton, GA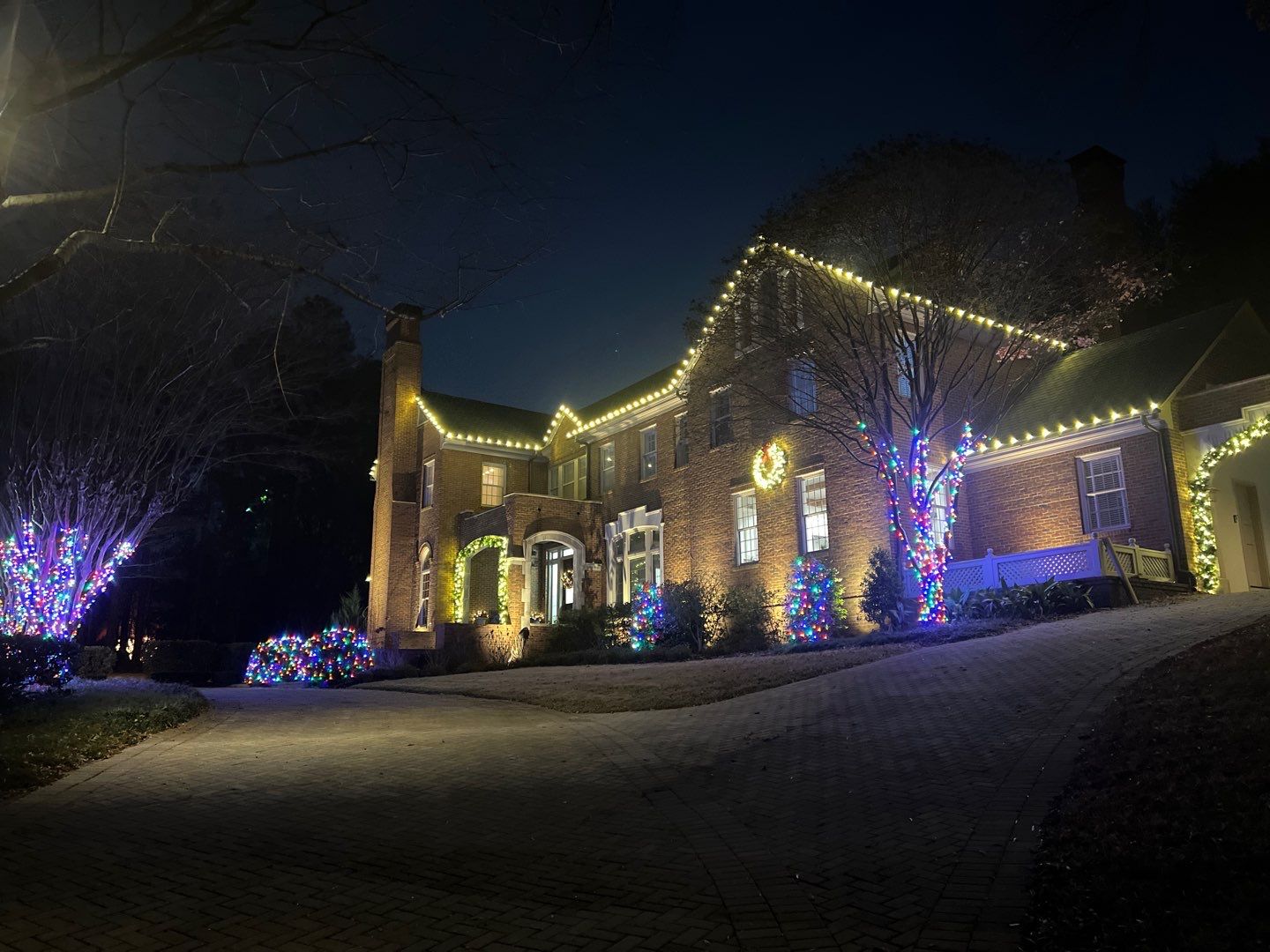 Professional Christmas Light Installation

You Can Trust
We understand that safety is paramount when it comes to installing holiday lights. Our team of experienced professionals follows best practices and industry standards to ensure that your lights are not only stunning but also safe. We meticulously inspect every component, secure lights with care, and take precautions to prevent any potential hazards.
When you choose our holiday light installers near you, you're choosing peace of mind. We take the risk out of climbing ladders and navigating slippery rooftops. Our team is equipped with the knowledge and tools to handle installations of all types, ensuring that your holiday display is as safe as it is breathtaking.
Creating Lasting Memories:

Reserve Your Professional Christmas Lighting Experience
Don't miss the chance to make this holiday season truly unforgettable. As your trusted Christmas lighting company in Milton, GA, we're dedicated to crafting experiences that bring families, friends, and neighbors together. Our passion for creating magical displays is matched only by our commitment to customer satisfaction.
From meticulous designs that match your style to professional installations that prioritize safety, we're here to make your holiday dreams come true. As the leading Christmas lighting company in the area, we're proud to illuminate the festive spirit of Milton, one home at a time. With our residential holiday lighting services, you're not just getting lights strung on your home; you're investing in memories that will last a lifetime.
Let us take care of the hard work while you bask in the warm glow of the holiday spirit. Contact us today to schedule your professional Christmas light installation and be prepared to witness the magic unfold right before your eyes. This holiday season, let's light up Milton with joy, one home at a time.