Landscape Lighting Milton, GA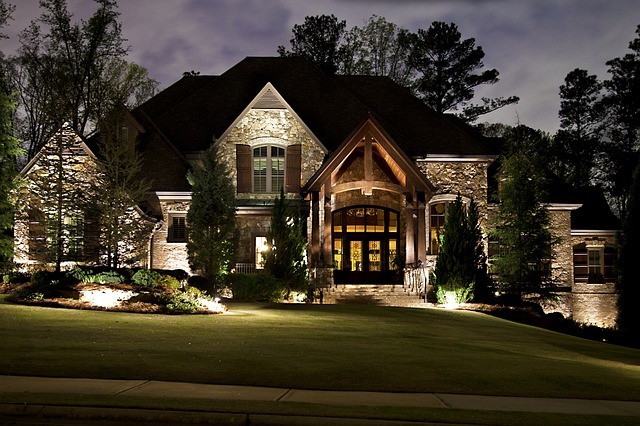 The Transformative Power

of Landscaping Lighting
At Lights All Year, we are the maestros of crafting landscape lighting designs that breathe life into your outdoor space after sundown. Be it accentuating the nuances of architecture, guiding the way along pathways, or infusing gardens with a touch of mystique, our seasoned team crafts an ambiance that is equal parts welcoming and bewitching.
Melding a flair for aesthetics with technical prowess, our landscape lighting designs are not just about safety; they're about reimagining your outdoor haven as a nocturnal masterpiece. Our expert team meticulously crafts designs that enhance architectural beauty, create inviting pathways, and evoke a sense of enchantment. With a deep understanding of Milton's aesthetics and a commitment to precision, our landscape lighting doesn't just illuminate; it tells a story. Let us be your partner in turning your home into a mesmerizing nocturnal masterpiece.
Landscaping lighting possesses the remarkable capability to elevate outdoor spaces, infusing them with sophistication and functionality after the sun sets. At Lights All Year, we understand the nuanced art of utilizing light to accentuate architectural features, guide pathways, and enhance the overall ambiance. Landscaping lighting's transformative influence goes beyond aesthetics, it contributes to a sense of security and fosters an inviting environment that encourages outdoor enjoyment even during the evening hours.
Our approach to landscape lighting is characterized by meticulous planning and precision. Our team strategically positions each fixture, meticulously considering angles and brightness levels. The result is a fun and thoughtful blend of light and space that provides a functional, and more importantly, enjoyable nocturnal landscape.
Look No Further for

Milton Landscaping Lighting Near Me
At Lights All Year, our commitment to excellence, precision, and a deep understanding of house landscape lighting sets us apart as industry leaders. Milton homeowners who choose Lights All Year for their landscape lighting installation are investing in an experience that transcends the ordinary. We recognize that house landscape lighting is a synergy of art and technical prowess, and we bring the expertise in outdoor hardscape lighting that is unmatched by our competition.
As a landscape lighting company, we take pride in staying at the forefront of industry advancements. Our team is well-versed in the latest technologies, ensuring that your landscape lighting system is not only visually pleasing but also energy-efficient and durable. What truly distinguishes Lights All Year is our unwavering dedication to delivering results that exceed expectations. We will always bring seasoned professionals who possess an intricate understanding of the tools for every job. We recognize that every property is unique, and house landscape lighting requires a bespoke approach that highlights architectural features, enhances curb appeal, and ensures functional illumination.
Our process begins with careful planning and design, where we collaborate closely with homeowners to comprehend their vision. It's our attention to detail that enables us to devise a comprehensive plan that not only achieves aesthetic brilliance but also prioritizes safety and functionality. From accentuating key focal points to strategically lighting pathways, every aspect of our landscape lighting installation is a testament to our commitment to precision.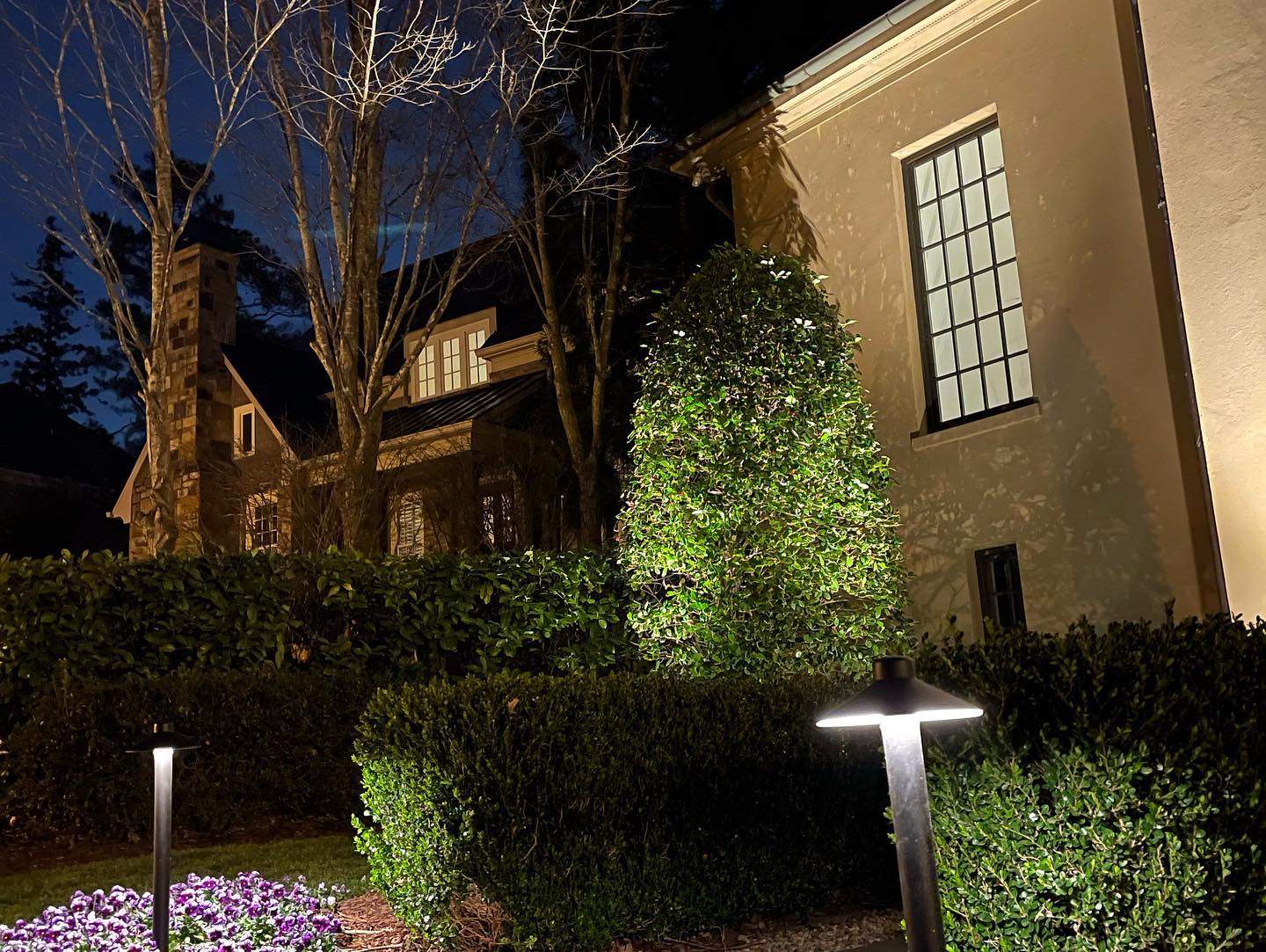 Outdoor Lighting Services in Milton, GA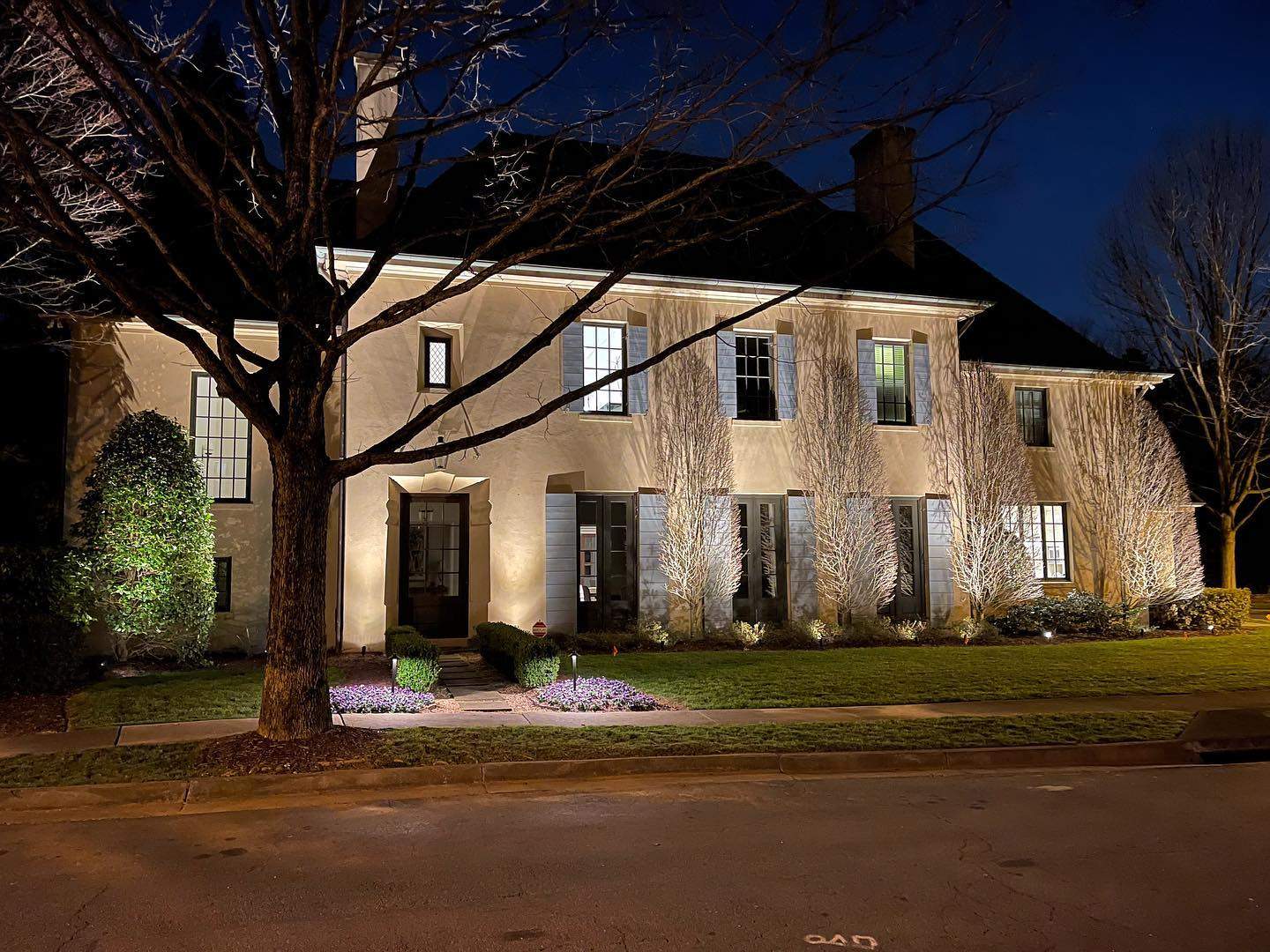 Trusted Low Voltage

Landscape Lighting Professionals
When seeking low-voltage landscape lighting professionals, trust and transparency are paramount. At Lights All Year, we take pride in being the trusted choice for homeowners in need of reliable and experienced partners. From the initial consultation to the final installation, we keep you informed every step of the way. Our transparent process ensures you are well-acquainted with the design, materials, and procedures involved in your project.
Trust extends beyond communication to the quality of our work. Our team consists of skilled professionals who possess a deep understanding of low-voltage systems and landscape aesthetics. We prioritize safety, durability, and achieving your vision while ensuring that your lighting solution is energy-efficient and environmentally conscious. At Lights All Year, our goal is to build a relationship founded on trust, ensuring that your investment in low-voltage landscape lighting not only enhances your property's appeal but also reflects our commitment to excellence.
Call Today to Upgrade Your Property

with Hardscape Lighting in Milton, GA!
Landscape lighting adds a layer of sophistication that extends beyond sunset. It creates a harmonious blend of aesthetics and practicality, allowing you to make the most of your outdoor spaces even during the evening hours. With energy-efficient solutions and a commitment to precision, we ensure your landscape is adorned with lighting that captivates while minimizing environmental impact. We proudly service Milton, GA plus the surrounding areas with our expert landscape lighting services.
Our team of skilled professionals is ready to collaborate with you, understanding your vision and translating it into designs that align with your property's unique features and preferences. Don't miss out on the opportunity to upgrade your property's appeal and functionality with landscape lighting. Call us today to discuss your ideas, explore design possibilities, and set in motion a transformation that promises to redefine your outdoor experience. Let Lights All Year illuminate your world, creating a landscape that's not only visually enchanting but also a source of comfort and inspiration.