Permanent Lighting Milton, GA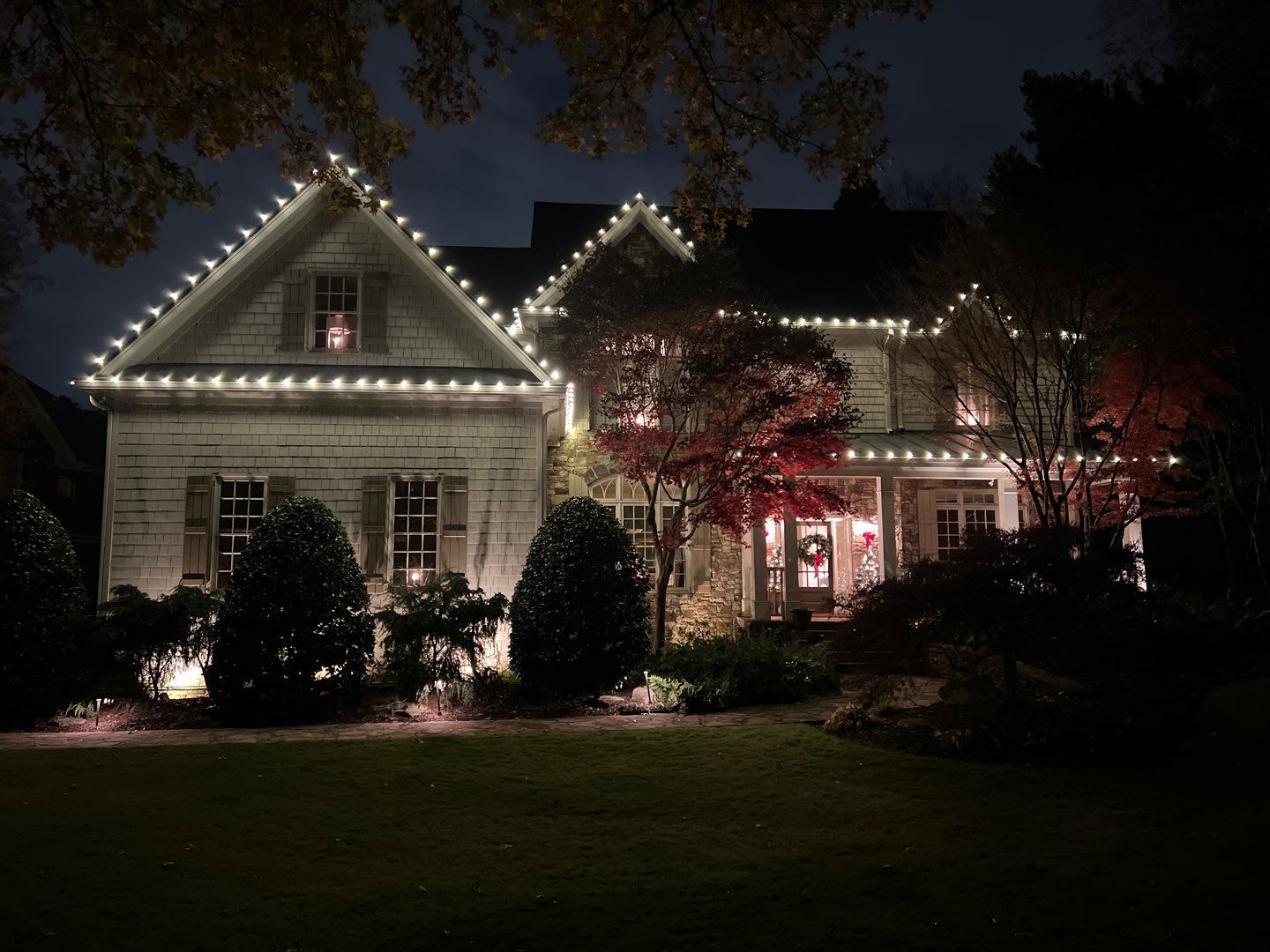 The Art of Low Voltage

Lighting in Milton, GA
If you're looking to enhance your home's curb appeal, security, and outdoor ambiance, you've come to the best permanent outdoor lighting installation team in the business at Lights All Year! Our experienced team specializes in crafting elegant and functional lighting solutions that stand the test of time. Permanent exterior lighting is by definition more than just a seasonal display, it's an investment that adds value to your property year-round. At Lights All Year, we understand the importance of exterior home lighting that not only illuminates your space but also complements your home's architectural features. Our skilled installers work diligently to seamlessly integrate low-voltage lighting solutions that highlight the beauty of your house, transforming it into a captivating sight every evening.
Low-voltage outdoor lighting is not only a practical choice but an artistic one as well. At Lights All Year, we consider the placement of every fixture and the impact of every beam of light. Our approach to low-voltage outdoor lighting is a careful balance between aesthetics and functionality. We understand that the right lighting can accentuate the architectural features of your home while creating a warm and inviting atmosphere in your outdoor spaces.
Our team of skilled installers excels in designing low-voltage lighting setups that are tailored to your home's unique characteristics. We take into consideration the angles, shadows, and focal points that make your home special. From highlighting intricate stonework to illuminating pathways and gardens, our low-voltage outdoor lighting solutions are designed to showcase the beauty of your property in the most captivating way.
You'll get all of this stunning and captivating low-voltage outdoor lighting without having to worry about really running up your electric bills. Low voltage lighting is far more efficient and less expensive to operate so you'll never need to worry about the sticker shock of a utility bill!
Reliable Permanent Lighting

Company in Milton, GA
Choosing the right permanent lighting company is essential to ensure the success of your project. At Lights All Year, we take pride in being a reliable partner for homeowners in Milton, GA. Our commitment to quality craftsmanship and customer satisfaction is unwavering. From the moment you reach out to us to the final installation, you can expect professionalism and transparency every step of the way.
Our reputation as trusted exterior lighting installers is built on a foundation of expertise and dedication. We understand that each home is unique, and we approach every project with meticulous attention to detail. Whether you're interested in permanent Christmas lights to spread holiday cheer or you're looking to enhance your home's security with well-placed exterior lighting, we have the knowledge and experience to bring your vision to life.
With Lights All Year, you're not just hiring a company – you're gaining a partner who genuinely cares about the outcome of your project. We believe that outdoor lighting should seamlessly blend with your home's architecture and landscape, enhancing both its beauty and functionality. When you choose us for your exterior home lighting services, you're choosing a team that's dedicated to making your home shine, day and night.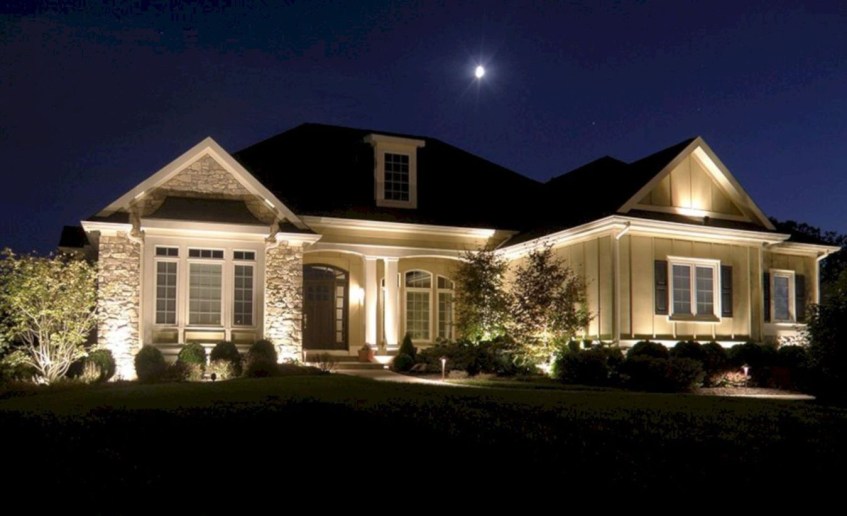 Outdoor Lighting Services in Milton, GA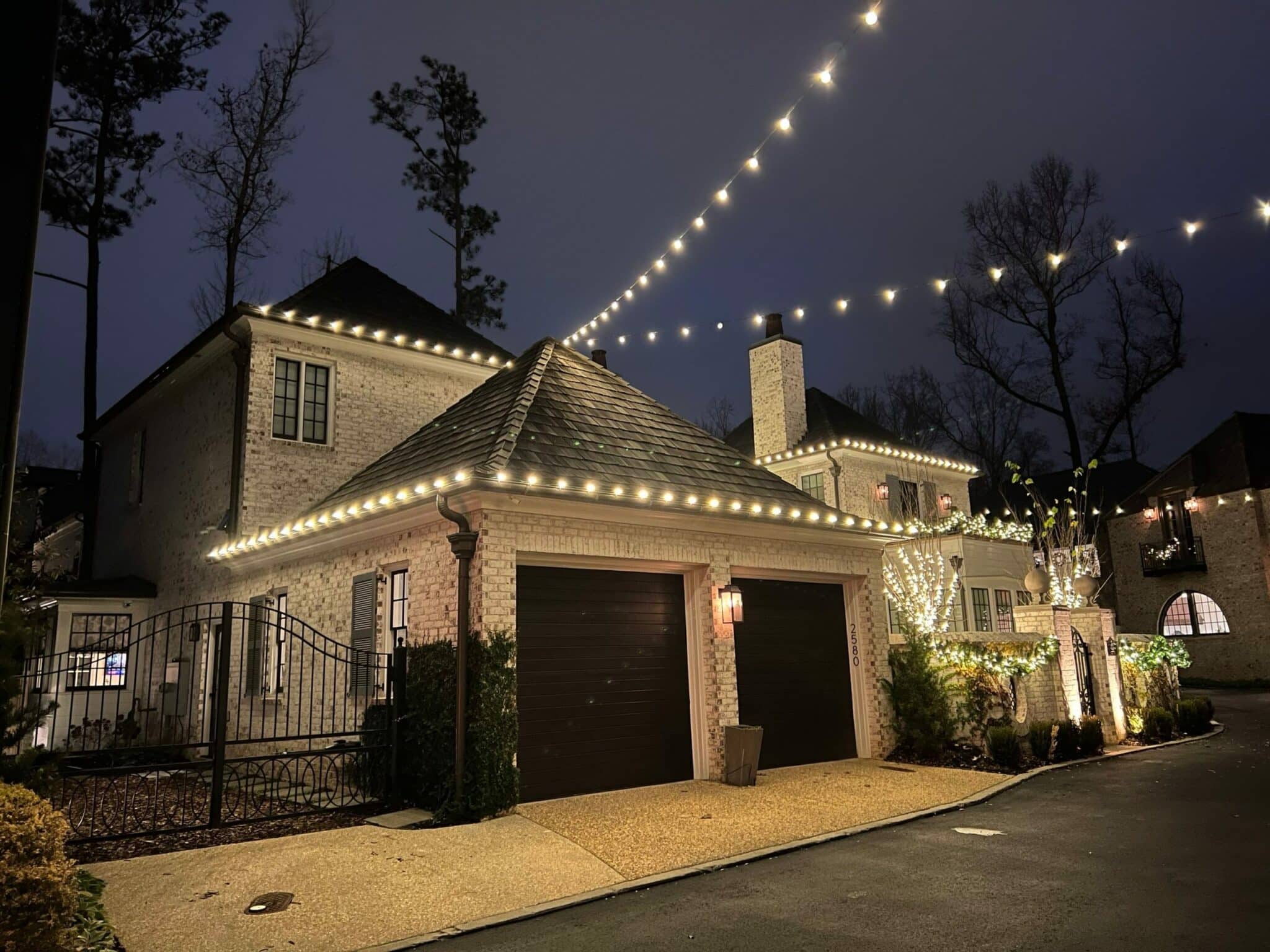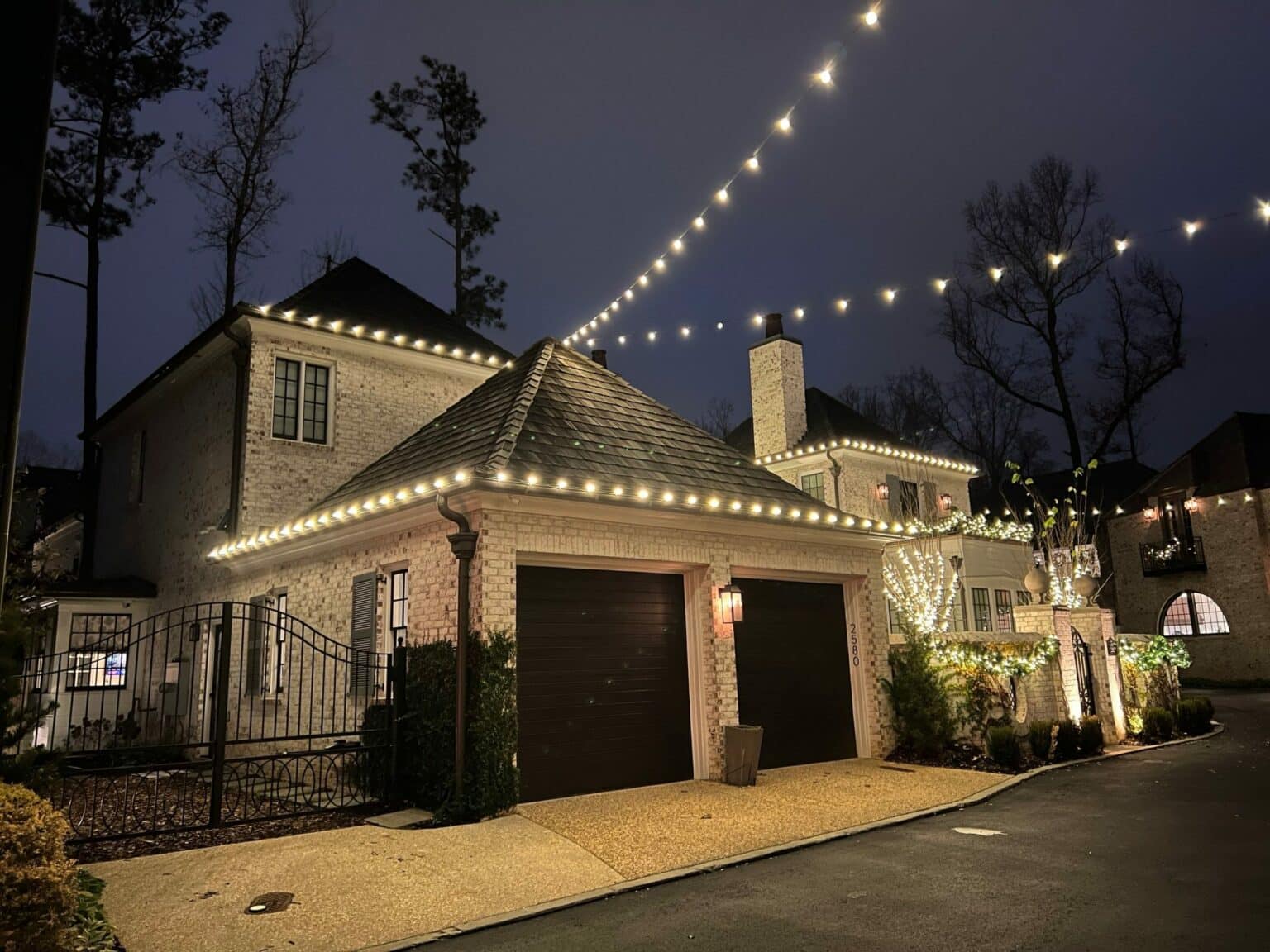 Discover the Magic of

Permanent Holiday Lights
Permanent holiday lights offer a unique opportunity to celebrate holidays, special occasions, and even everyday moments. From warm white lights that evoke a cozy ambiance to customizable RGB LED lights that allow you to set the mood, our selection caters to your preferences. Imagine having the power to transform your outdoor spaces for a birthday party, a summer barbecue, or simply a relaxing evening outdoors. Our team of experts understands that holiday lights hold a special place in the hearts of homeowners. That's why we offer the option of permanent holiday lights that blend seamlessly with your home's architecture. These lights are designed to enhance your outdoor spaces while maintaining an elegant and welcoming appearance.
Lights All Year's expertise in installing permanent holiday lights ensures that you can enjoy the festive charm without the hassle of seasonal installation and removal. We carefully plan and install these lights to ensure longevity and reliable performance, allowing you to revel in the holiday magic all year long.
Call Today for Your

Outdoor Lighting Installation in Milton, GA
Don't wait to transform your outdoor spaces with the elegance and functionality of low-voltage outdoor lighting. Contact Lights All Year today to schedule your installation and take the first step toward enhancing your home's beauty and security. Our team of experts in Milton, GA is ready to guide you through the process, from design to installation, ensuring that your vision becomes a reality. Experience the magic of well-crafted outdoor lighting that not only adds charm to your property but also elevates your quality of life. Call us now to embark on a journey of illuminating your home like never before.