Residential Holiday Lighting Johns Creek, GA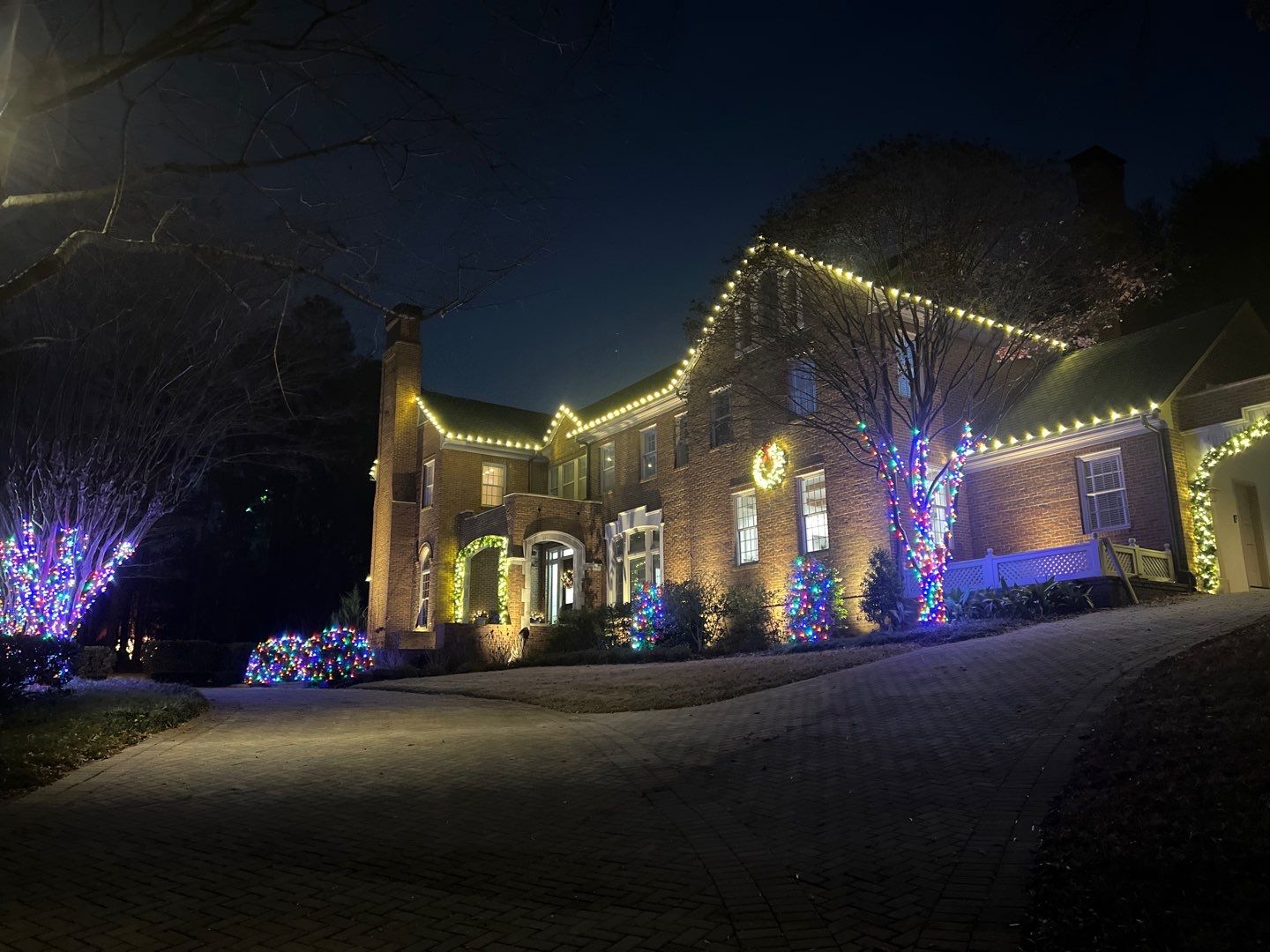 Create Magical Holiday Light Displays

with Our Services in Johns Creek, GA
Nestled in the heart of North Fulton County, Johns Creek, GA, is a vibrant city that beautifully balances modern living with a strong sense of community. Known for its top-notch schools, cultural diversity, and extensive parks system, Johns Creek offers a high quality of life for its residents. With a myriad of recreational opportunities, from hiking trails to sports complexes, this city caters to both the active and those seeking tranquil moments in nature. As the holiday season approaches, Johns Creek transforms into a captivating winter wonderland, creating a perfect backdrop for festive celebrations.
At Lights All Year, we're delighted to bring our expertise to the charming city of Johns Creek. As the city comes alive with the spirit of the holidays, our mission is to weave enchantment into the fabric of the community through our professional holiday lighting services. Whether you're looking to adorn your home with captivating Christmas lights or illuminate your outdoor spaces year-round, we're here to turn your visions into breathtaking realities.
Our collaboration with the community of Johns Creek extends beyond simple installations. We craft experiences that bring families and neighbors together, fostering a sense of unity and merriment. Our team of skilled designers and installers doesn't just hang lights; they curate intricate displays that tell stories and kindle emotions. From elegantly draped lights that accentuate architectural details to dynamic color schemes that evoke awe, our designs reflect the uniqueness of Johns Creek.
With meticulous attention to detail and a commitment to safety, we transform your spaces into radiant works of art that evoke wonderment and joy. Our dedication to excellence and innovation ensures that every lighting installation captures the essence of Johns Creek's identity while adding a touch of magical brilliance.
Safely Create Lasting

Memories of Holiday Cheer
Amidst the festive season's merriment and togetherness lies the art of crafting enduring memories. It's a time when residences metamorphose into shimmering wonderlands, and the very air vibrates with celebratory spirit. At Lights All Year, we recognize the paramount importance of not solely fabricating entrancing displays, but equally safeguarding these moments with utmost care. Our paramount concern revolves around your security and tranquility. Our team of adept professionals injects copious experience into every installation. This encompasses comprehending optimal techniques for securely affixing lights and preempting electrical hazards. We take every conceivable measure to ensure your holiday lighting serves as a wellspring of delight, devoid of any shadow of concern.
In the realm of holiday lighting, quality reigns supreme. We source superlative, weather-resilient materials built to defy the elements. Our holiday light installers exhibit meticulous attention to detail in their craft, guaranteeing each connection's robustness and every fixture's firm anchoring. The outcome? A breathtaking display that withers neither under the elements nor time. With our proficiency, you're free to savor the festivities sans installation stress, secure in the knowledge that your domicile radiates both resplendent luminance and security.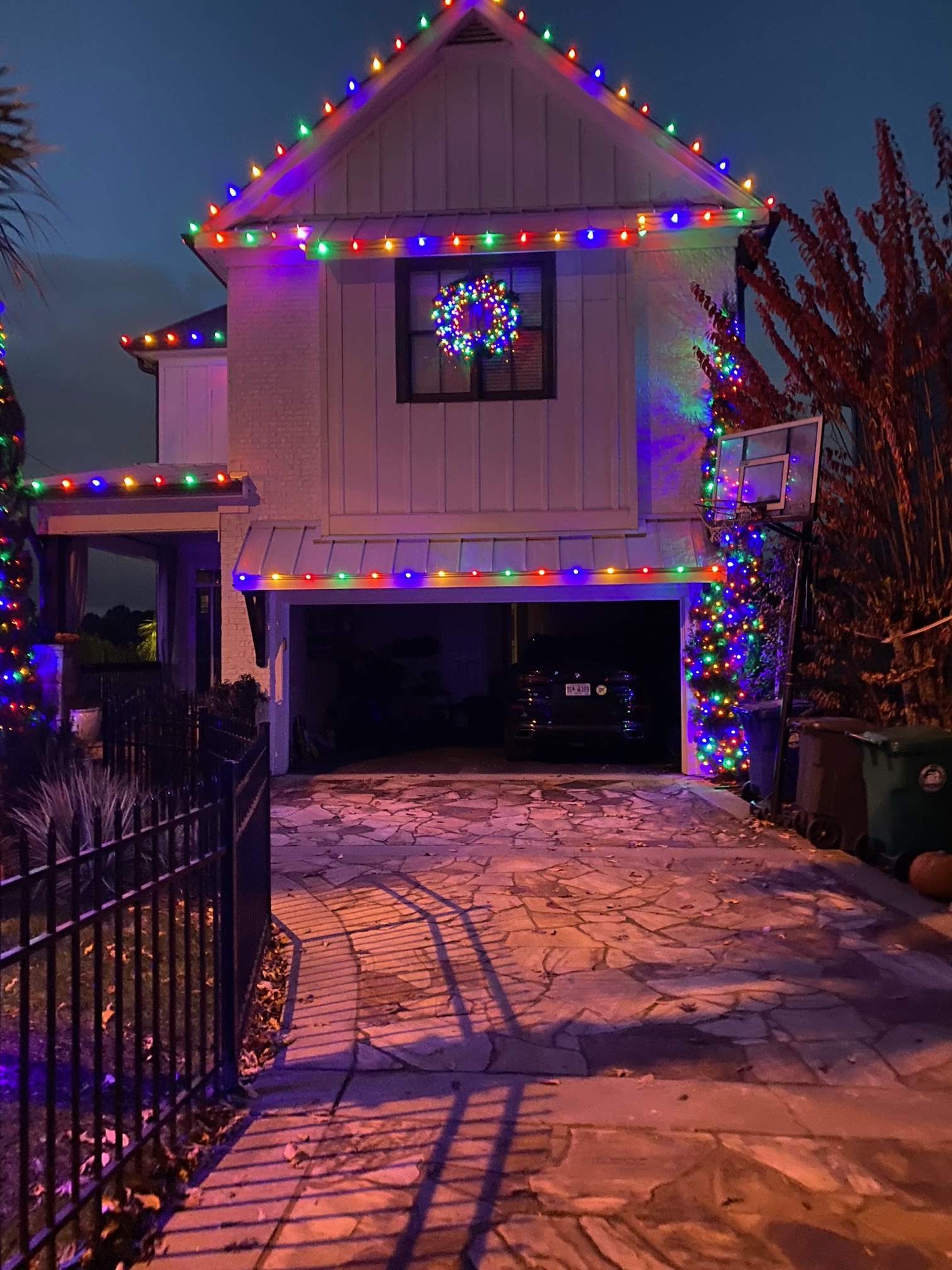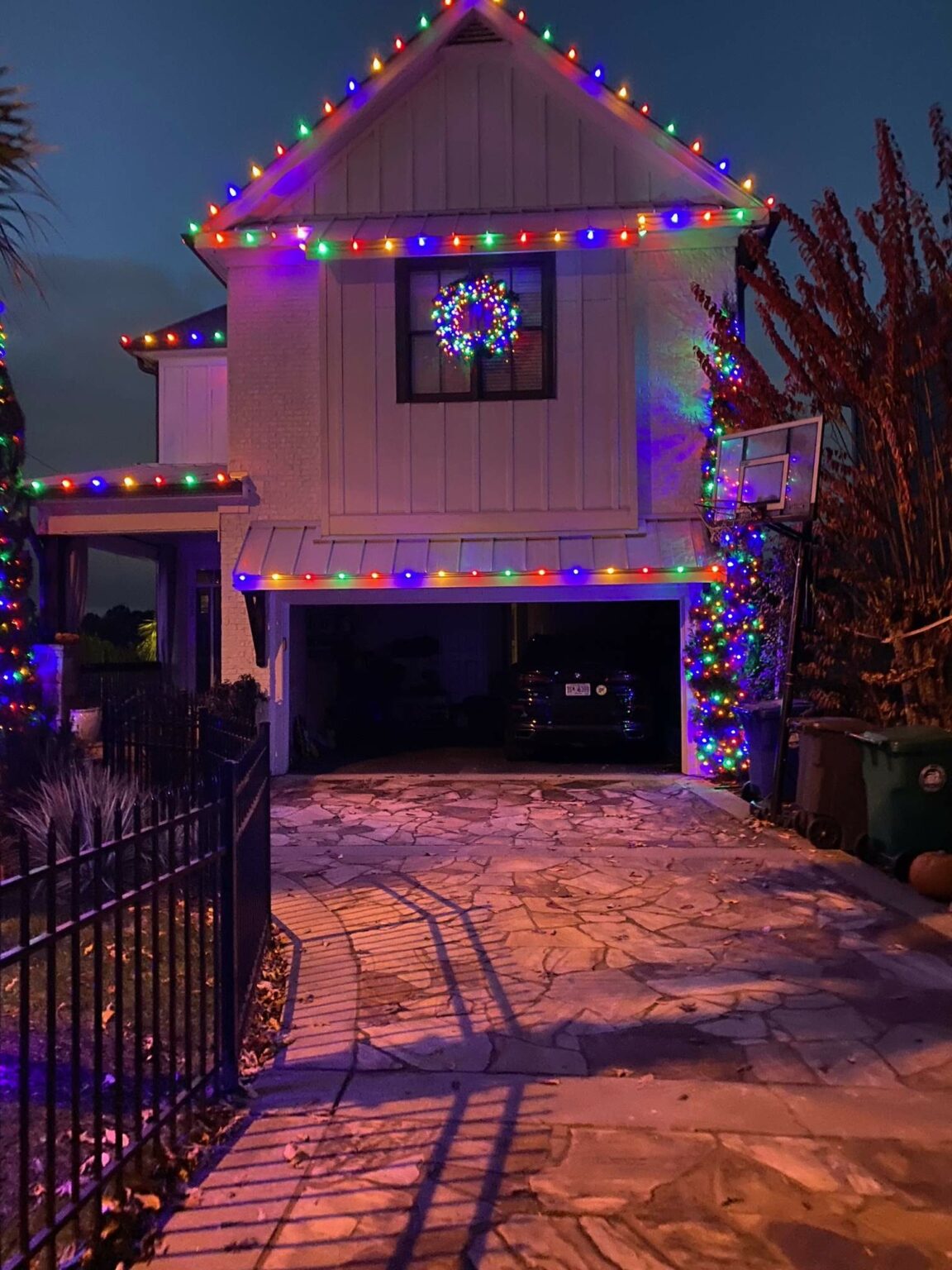 Holiday Lighting Services in Johns Creek, GA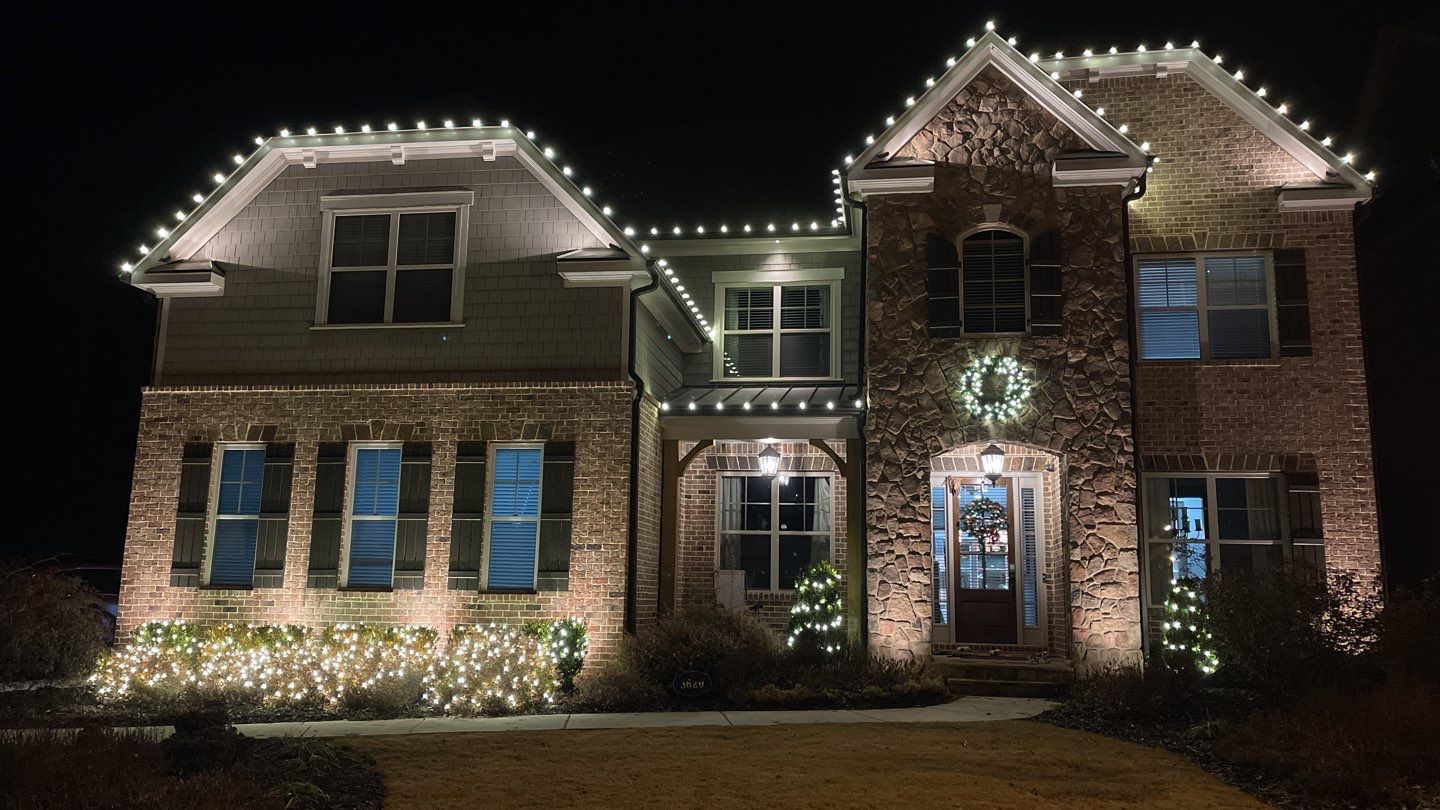 Bring Your Vision to Life

with Our Christmas Light Installation
One size does not fit all, especially when it comes to holiday lighting! Our team of creative designers and expert installers understand that your home is as unique as you are. That's why we offer a range of dazzling options, from classic elegance to festive whimsy, and everything in between. Whether you dream of icicle lights dripping like frozen tears or colorful displays that rival the northern lights, we'll transform your vision into an awe-inspiring reality. At Lights All Year, we believe that every home has a story to tell, and the holidays are the perfect time to share it.
We believe in the magic of collaboration. When you choose Lights All Year for your holiday lighting needs in Johns Creek, you're not just hiring a service; you're partnering with a team of passionate professionals who are excited to bring your ideas to life. We'll work closely with you to understand your style, preferences, and vision. Our designers will craft a customized lighting plan that complements your home's architecture and showcases its unique features.
Call Today to Create Your Expert

Holiday Lighting Display!
When you're searching for "Christmas light installers near me," look no further. Our team is not only nearby but also highly trained in the art of holiday light hanging. We understand the nuances of creating a display that not only captures the essence of the season but also enhances the unique features of your home. From classic elegance to whimsical charm, our professional Christmas lighting services cater to your style and preferences.
Don't let the complexities of installation dampen your holiday spirit. Our holiday light installers in Johns Creek, GA, take care of every detail, from securely hanging lights to ensuring the electrical connections are safe and reliable. This holiday season, let's turn your vision into a reality that glows with festive enchantment. Reach out to us today and experience the joy of collaborating with professionals who understand the art of holiday light installation. With our expertise, your holiday display will shine brighter than ever, creating memories that will warm your heart for years to come.