Permanent Lighting Johns Creek, GA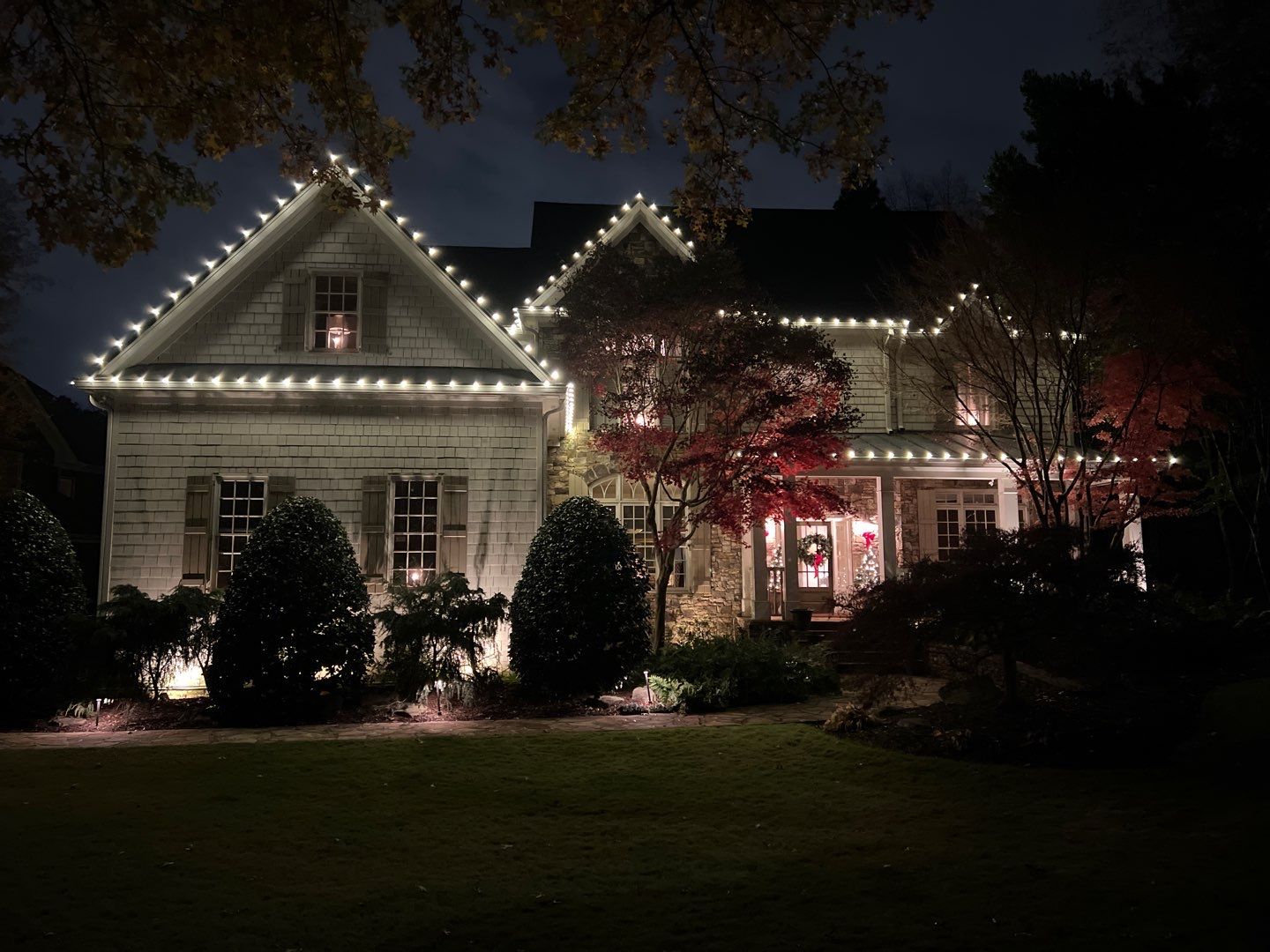 Top-Rated John's Creek, GA

Exterior Lighting Installers
Have you been searching for a way to make your home in John's Creek, GA stand out from the rest? If you've been considering adding permanent lighting fixtures to your property, don't trust any permanent lighting company with your design. Turn to the most trusted name in John's Creek exterior home lighting at Lights All Year!
Our friendly and professional teams take the time to get to know every single one of our customers so that we can understand exactly the outdoor lighting vision you are trying to create. Once we have a good understanding, we will get to work showing you why we are the top-rated exterior lighting installers around!
As a top-rated exterior lighting installer, we take pride in our meticulous approach to every project. We carefully plan the placement of each fixture, considering angles, shadows, and focal points to create a balanced and inviting ambiance. Our attention to detail ensures that every element of your property is illuminated in the most flattering and functional way. Our reputation as top-rated exterior lighting installers is built on a foundation of expertise and client satisfaction. We understand that your property is a reflection of your unique taste and style. Our team of skilled professionals works closely with you to design and implement lighting solutions that align with your vision. From classic to contemporary, we have the knowledge and experience to transform your ideas into reality.
Lights All Year's dedication to quality extends beyond our installation process. We use high-quality fixtures and components that are built to withstand the test of time and the elements. Our goal is to provide you with lighting solutions that not only look stunning but also continue to perform reliably year after year. Experience the difference that top-rated exterior lighting installers can make for your John's Creek property.
Contact Lights All Year today to learn more about our services and explore the possibilities of transforming your outdoor spaces into inviting havens of light. With our expertise and commitment to excellence, your property will shine with elegance and allure, setting it apart as a true gem in the heart of John's Creek, GA.
Create a Unique Ambiance

with Our Outdoor Lighting Installation
Unleash a world of color and creativity with RGB LED lighting solutions from Lights All Year. RGB, which stands for Red, Green, and Blue, opens up a realm of possibilities for illuminating your spaces with dynamic and customizable hues. Whether you're looking to set the stage for a festive occasion, add a contemporary touch, or simply infuse your environment with a unique ambiance, RGB LED lighting offers a versatile and exciting option. RGB LED lighting technology allows you to mix these primary colors in various combinations to create a virtually unlimited spectrum of shades. From vibrant and bold to soft and subtle, the possibilities are as diverse as your imagination. At Lights All Year, we understand the power of lighting to transform spaces, and RGB LED lighting takes that transformation to a whole new level.
With RGB LED lighting, you can tailor the atmosphere to suit different occasions. Imagine hosting a themed party and bathing your outdoor spaces in hues that perfectly match the mood. Alternatively, you can select soothing tones to create a tranquil and relaxing setting for unwinding after a long day. The benefits of RGB LED lighting extend beyond its versatility. LED technology is energy-efficient, helping you achieve captivating illumination while keeping energy consumption in check. Additionally, LEDs have a longer lifespan than traditional lighting sources, reducing maintenance and replacement costs over time.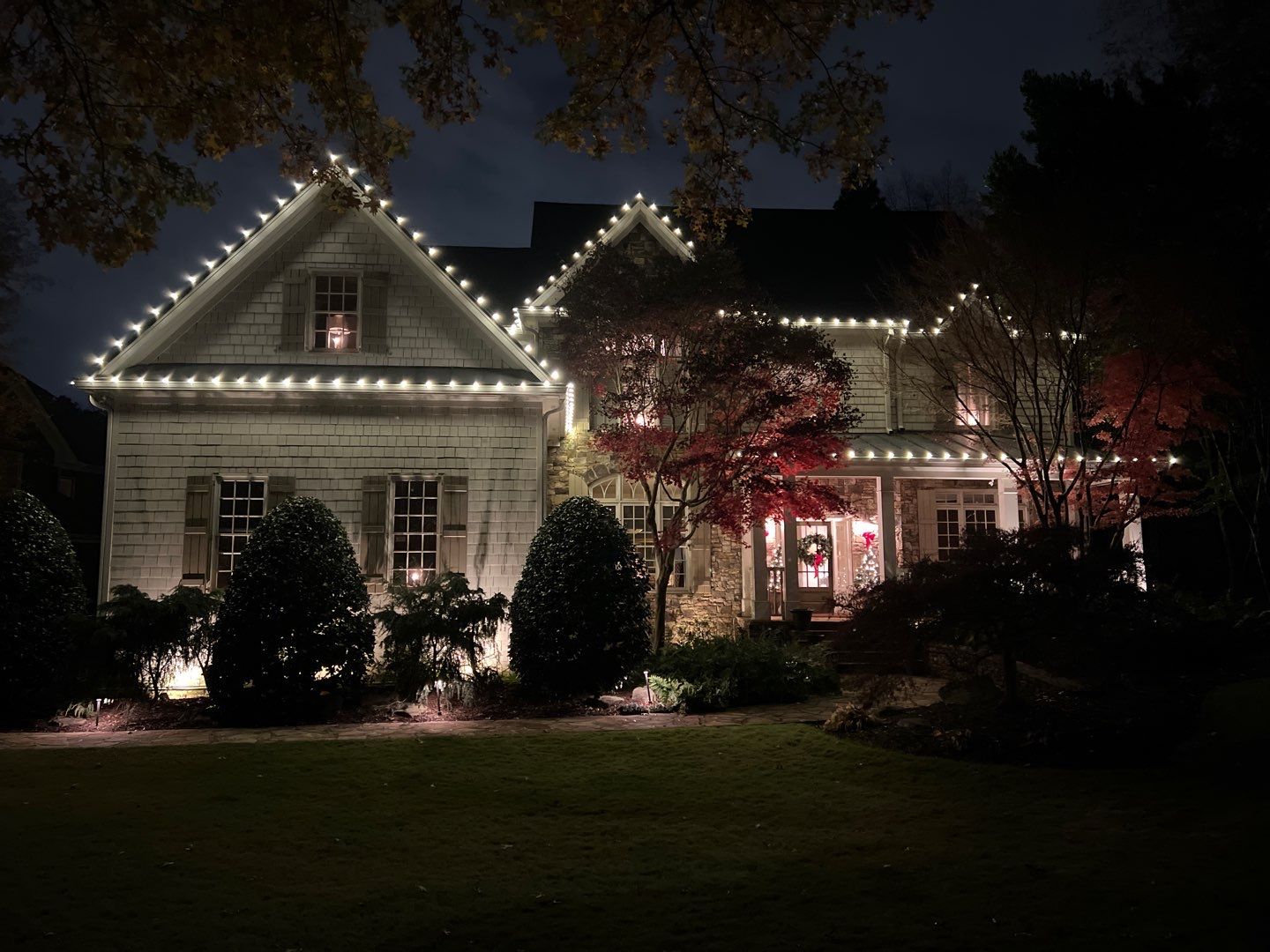 Outdoor Lighting Services in Johns Creek, GA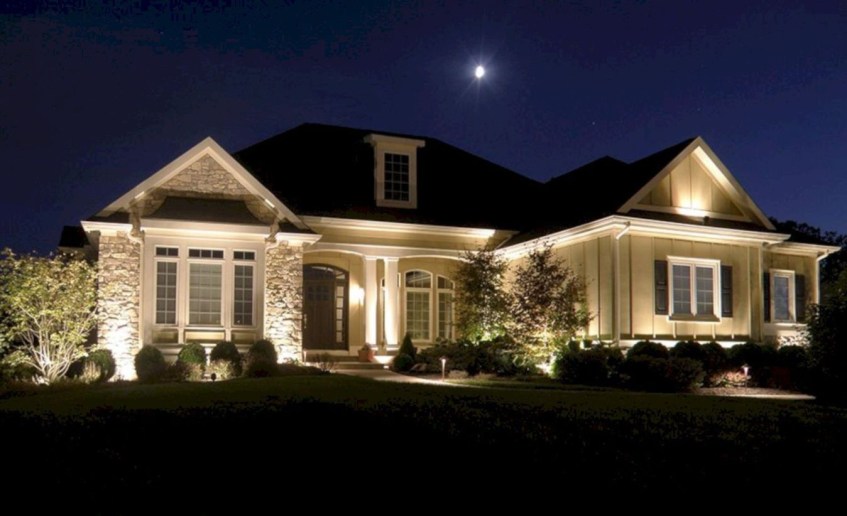 The Festivities Don't Have to End

with Permanent Christmas Lights!
Why limit the joy and charm of festive lighting to just a few weeks a year? With permanent Christmas lights from Lights All Year, the magic can continue throughout the seasons. These lights aren't bound by holiday schedules; they're designed to bring a warm and welcoming glow to your John's Creek property year-round. Imagine the convenience of never having to hang or take down holiday lights again. Our permanent Christmas lights are meticulously installed to seamlessly blend with your home's architecture. They offer the perfect balance of elegance and festivity that can enhance any occasion, from intimate gatherings to special celebrations.
Call Today to Get Started

with Low Voltage Lighting in Johns Creek, GA!
Ready to transform your John's Creek property with our exceptional lighting solutions? Don't wait to enhance your outdoor spaces with the beauty, charm, and functionality they deserve. Contact Lights All Year today to discuss your lighting needs and schedule a consultation. Our team of experts is here to guide you through the process, from design to installation, ensuring that your vision becomes a captivating reality. Experience the difference of working with professionals who are dedicated to delivering outstanding results and making your outdoor lighting dream a reality!