Landscape Lighting Johns Creek, GA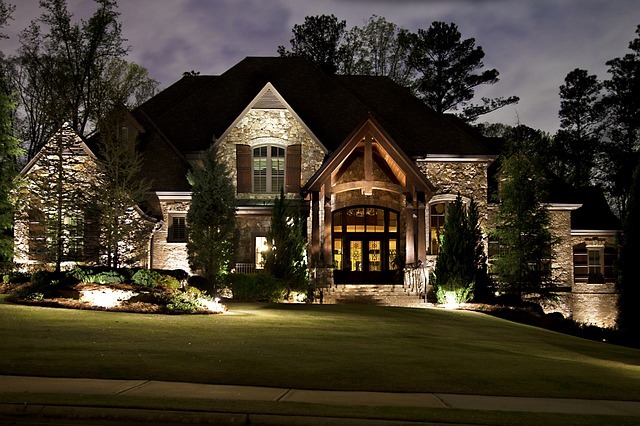 Low Voltage Landscape

Lighting Advantages
At Lights All Year, we embrace this harmony of aesthetics and sustainability, offering John's Creek homeowners an opportunity to experience their outdoor spaces in a new light. Our philosophy revolves around the belief that beauty should coexist seamlessly with eco-consciousness. With low-voltage landscape lighting, we bridge this gap by reimagining illumination techniques that prioritize both visual appeal and resource conservation. By opting for low-voltage solutions, John's Creek homeowners can revel in landscapes that shine brightly without straining resources.
This commitment to balance carries a profound impact. It not only transforms outdoor areas into captivating oases of light but also aligns with responsible energy practices. Each carefully positioned light becomes a testament to our dedication to preserving the environment while enriching the visual experience.
As you explore the possibilities of low-voltage landscape lighting in John's Creek, GA, let Lights All Year be your guide. Our team of professionals is dedicated to bringing your vision to life, collaborating closely to design installations that seamlessly integrate with your property's features and your preferences.
When we say we collaborate closely with you, we mean that your preferences, aspirations, and unique hardscape features become the foundation of our design process. We recognize that each hardscape is a canvas with its distinct attributes, from pathways that wind gracefully to architectural elements that define elegance.
Low-voltage landscape lighting brings an exquisite radiance to your outdoor spaces. It delicately highlights architectural features, creates ambient pathways, and transforms gardens into captivating enclaves. Yet, what sets it apart is its energy-conscious nature. The reduced voltage not only translates to gentler illumination but also to significantly lower energy consumption. As a bonus, minimal voltage reduces the risk of electrical hazards, making it an ideal choice for environments where children and pets might roam. Maintenance becomes hassle-free, as these systems tend to have longer lifespans with fewer replacements required.
By utilizing less energy, you contribute to reduced electricity consumption and a lighter environmental footprint. This choice aligns with responsible resource usage, preserving the planet's vitality for generations to come. Whether you're seeking to create a soothing ambiance for evening gatherings, enhance the curb appeal of your home, or simply curate a serene outdoor retreat, low-voltage landscape lighting offers a universe of advantages that align with both your aesthetic aspirations and the planet's well-being.
Our Approach to

Hardscape Lighting
What sets us apart from other landscape lighting installation companies is our unwavering commitment to crafting experiences that transcend the ordinary. We begin by immersing ourselves in the essence of John's Creek, considering its architecture, natural beauty, and the preferences of its residents. Our designs are not just about placing lights; they're about creating harmonious relationships between light and environment, seamlessly blending with the surroundings.
Our team comprises seasoned professionals who possess a keen eye for detail and a passion for innovation. From architectural nuances to lush gardens, each element is carefully considered to curate an outdoor landscape lighting design that is as unique as John's Creek itself. This philosophy extends to our approach to technology, we stay at the forefront of advancements to offer you not only visual brilliance but also energy efficiency and durability.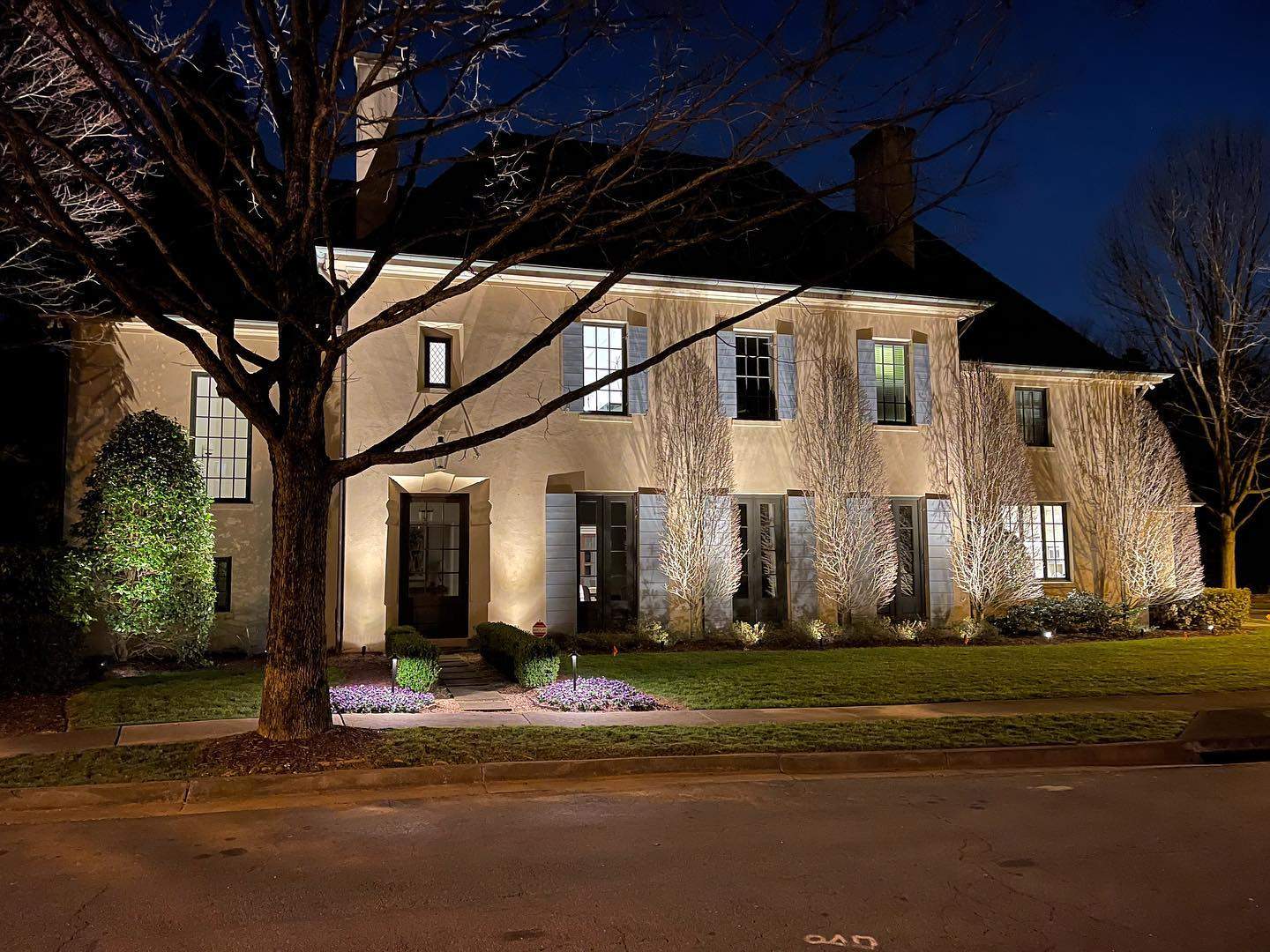 Outdoor Lighting Services in Johns Creek, GA
Looking for the Best Johns Creek

Landscape Lighting Near Me?
Searching for the best hardscape lighting installation doesn't need to be a headache. With Lights All Year, you're not only getting exceptional lighting solutions but also a partner that values your satisfaction and the enhancement of your outdoor spaces. If you're wondering, "Where can I find hardscape lighting near me", your search ends here.
We understand the significance of hardscape lighting in elevating the aesthetic appeal and safety of your property. Whether it's illuminating pathways, accentuating architectural features, or creating a captivating ambiance, our expertise transforms your hardscape into a masterpiece. When you choose to work with us, we guarantee that your hardscape will become a testament to the synergy between your aspirations and our expertise, resulting in an outdoor space that is as captivating by night as it is by day.
Book Your Landscape Lighting

Installation in John's Creek Today!
Booking your outdoor landscape lighting installation with us is a step toward creating an ambiance that enhances the beauty and functionality of your property. Whether you're seeking a welcoming glow for evening gatherings or aiming to create an artistic masterpiece, our team is dedicated to making your vision a reality.
By choosing Lights All Year, you're choosing a partner in the journey to unveil the captivating allure of your outdoor space. From the initial consultation to the final installation, we're with you every step of the way. Contact us today to schedule your installation, and let the passionate lighting experts at Lights All Year illuminate your world with a brilliance that transforms the ordinary into extraordinary!