Residential Holiday Lighting Duluth, GA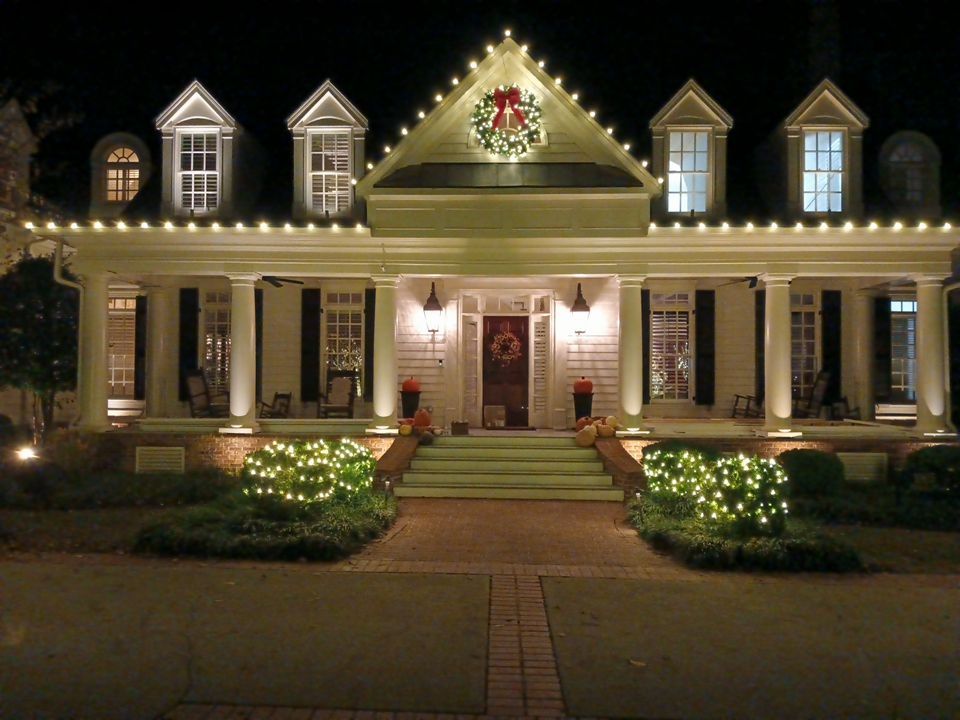 Christmas Lights Decorators

Duluth, GA Residents Rely On
The holiday season is a magical time full of love, happiness, and Christmas cheer. One of the universal traditions to celebrate the holidays is to decorate the outside of your home. This is one way that you can spread holiday cheer throughout your home, your neighborhood, and your community. Unfortunately, decorating your home can be a hassle, which is why many homeowners choose not to decorate for the holidays. Whether you don't have the time to decorate or you loathe the process of installing Christmas lights, you don't have to miss out on the fun anymore with the help of Lights All Year. We are the top-rated Christmas lights decorators in Duluth, GA, that you can trust will provide you with a beautiful lighting display that will "wow" your family and neighbors.
Lights All Year is a Christmas lighting company that proudly offers affordable, convenient, reliable, and professional Christmas lighting services. We are the go-to company in the area to turn to for all residential lighting, like event lighting, holiday lighting, cafe and outdoor lighting, landscape lighting, and wedding lighting. Our holiday lighting service is ideal for those who want to decorate the outside of their home for the holidays but they are either unable to or don't have time to. We will sit down with you to go over your goals, vision, and budget for your holiday lighting display before we get started.
The Best Christmas Lighting Company

In The Area
There's no project that's too big or small for us, and we'll be able to work with your budget to provide you with a showstopper lighting display. Once we've established the right design for your home that you're happy with, we will schedule a date for the service that works best for you, and install your Christmas lights. After the holiday season, we will come back and quickly but carefully remove your lighting display. By utilizing high-quality products and tools, we'll ensure that our lighting display won't cause any harm to your home. When we remove the lighting display, it will be like it was never there.
Have you been on the hunt for reliable Christmas light installers near me? When looking online for Christmas light installers in Duluth, GA, you must find the right company to work with when it comes to your home. Your home is an investment, and it's important that it's treated with the care and respect it deserves. You also need a company that you can trust will work carefully around your home. Our team is insured, licensed, and bonded to provide you with peace of mind during your Christmas light-hanging service. We're the number one trusted company in the area for a reason, as our customers are our number one priority. Your satisfaction is important to us, and if you're not completely satisfied with your final results, we'll make sure that we make it right. You can count on us to provide you with the best Christmas lighting in Duluth, GA.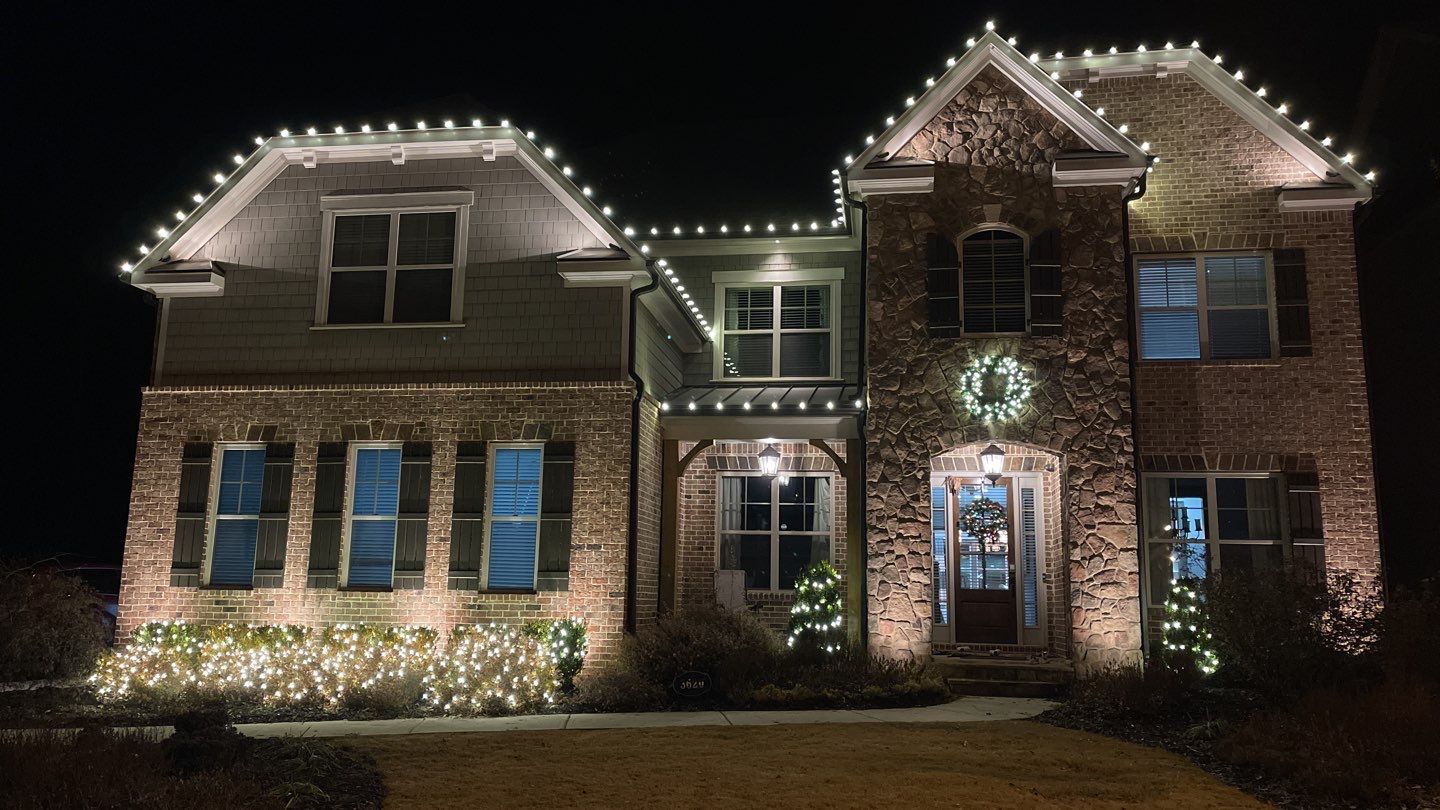 Holiday Lighting Services in Duluth, GA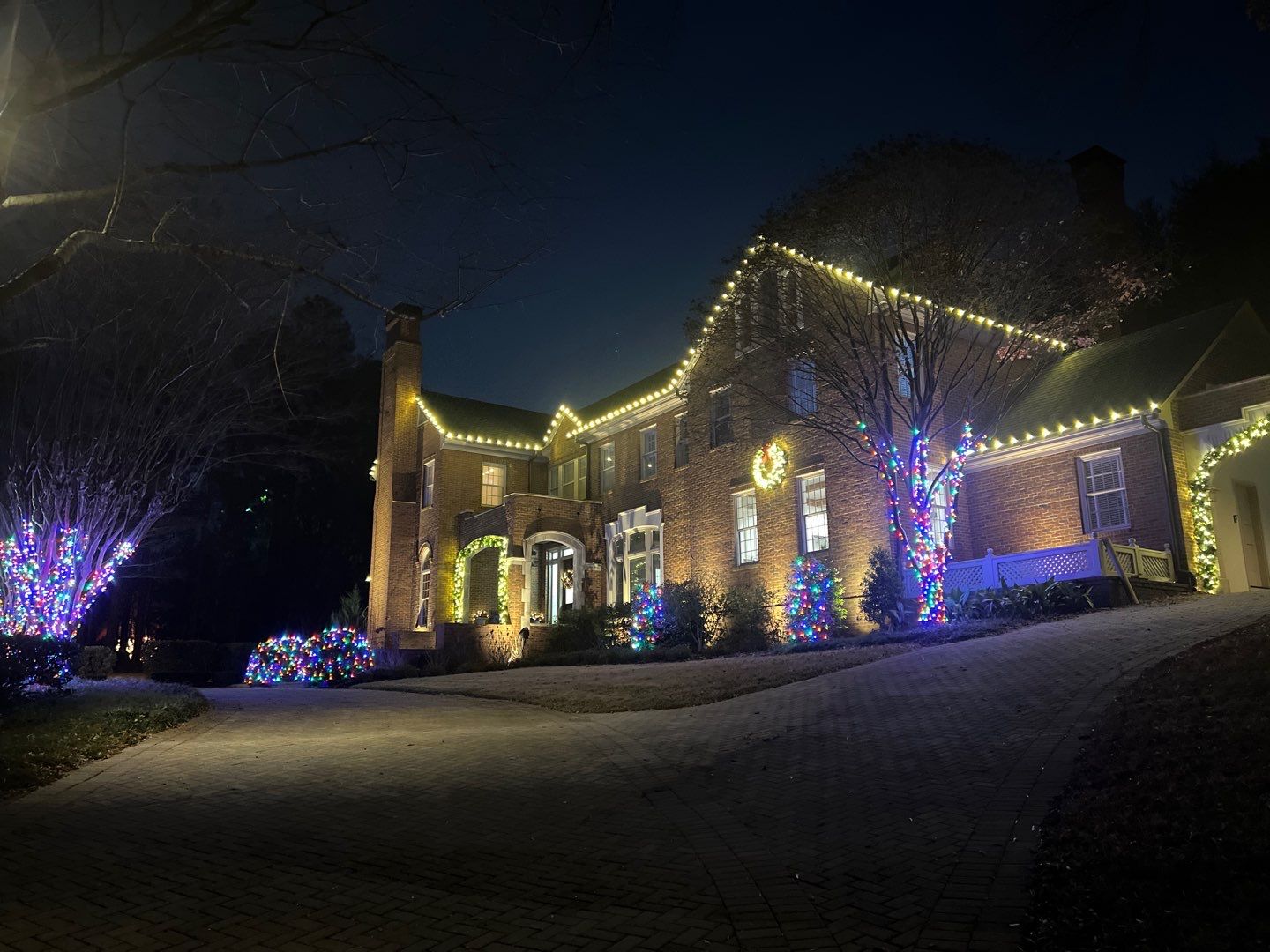 Professional Christmas Light

Installation Service
While homeowners can install their holiday lighting display, it's not necessary. Installing your display is stressful, tiring, time-consuming, and dangerous. There's a large amount of ladder accidents that happen yearly from people trying to decorate the outside of their homes for Christmas. Luckily, it can be avoided by hiring holiday light installers in Duluth, GA. Decorating the outside of your home isn't worth the risk of injuring yourself, and with our help, you'll avoid injuries, and we'll also free up some time for you. Since our professional Christmas light installation service is reasonably priced, quick, and done by talented installers who strive to provide you with stunning designs, it's too good of a deal to pass up.
Contact Us Today For High-Quality

Christmas Lighting In Duluth, GA
Are you wanting to spread holiday cheer and "wow" your friends, family, and neighbors this Christmas with your outdoor holiday lighting display? The holidays are the perfect time to go all out with your decorations and provide your family and neighborhood with a memorable lighting display. If you've been looking for holiday light installers near me, Lights All Year is the company in the area you can trust. Our displays will be tailored to your home so they enhance the beauty of your home instead of overpowering it so it flows well. Our installers have an eye for design, and with your vision, they will be able to come up with a lighting display that will exceed your expectations. To learn more about holiday lighting in Duluth, GA, the other lighting services we have to offer, or for a free quote, make sure you reach out to our team today!