Permanent Lighting Duluth, GA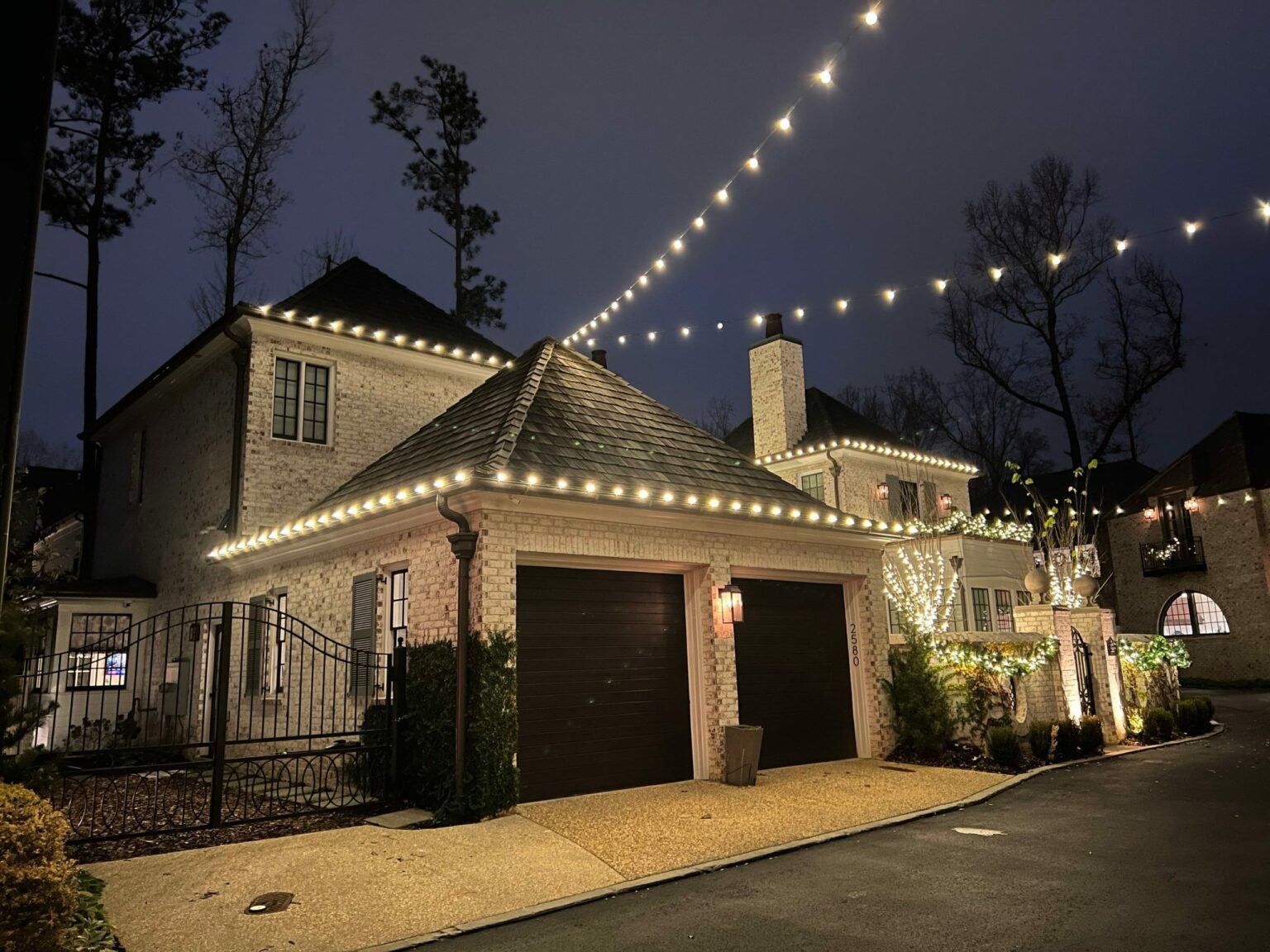 Permanent Christmas Lights

Duluth, GA Residents Rely On
When it comes to deciding on what type of light fixture you want in your home or business, you must weigh your options. There are many different types of light fixtures, like temporary or permanent outdoor lights. Temporary lights can be a hassle. You have to install and take them down, untangle them, and you have to hop up on a ladder to install them which is dangerous. Permanent Christmas lights in Duluth, GA, offer several incredible benefits that you'll be able to enjoy for years. If you're looking for reliable exterior lighting installers to carefully but properly install your permanent holiday lights, Lights All Year is the company you can turn to. 
At Lights All Year, we are an experienced, licensed, and insured permanent lighting company that understands the ins and outs of exterior lighting on houses in Duluth, GA. We offer some of the best residential and commercial outdoor lighting services in the area that you can rely on. While other companies in the area offer low-voltage outdoor lighting, we pride ourselves on the services and results we've provided our past customers, and we hope to show you what we can do. We are equipped to handle all types of buildings and homes, which means there isn't a permanent lighting project we can't handle.
#1 Rated Outdoor Lighting Installation

in Duluth, GA
Permanent holiday lighting adds a special touch to your home that may currently be missing. Holiday lights bring aesthetic, warmth, and they make your home or business appear more inviting. Permanent holiday lights are customizable, which means that you can switch up your RBG LED lights to several different color schemes. Whether you prefer a pop of color or you just want a classy and simple warm white color, you have the freedom to choose. With temporary lights, if you decided that you wanted to change colors, you would have had to take them down and install a new strand. That is such a hassle and not worth it. Especially, when you can customize your lighting display with just a few clicks. It doesn't get much easier than that! Permanent lights are also relatively hidden during the daytime. They will technically only stand out when you turn the lights on.
If you're looking for a way where you don't have to install or take down holiday lights anymore, we have a solution! Permanent holiday lights are the perfect way to have holiday lights without the hassle that temporary lights bring. Believe it or not, proper lighting can be extremely beneficial for both residential and commercial customers. One benefit of permanent lighting is that it can increase the value of your home. If you're looking to sell your home, permanent lighting can be a selling point. This is because permanent lighting is a unique concept that separates your house on the market from others. The aesthetic and benefits that permanent lighting provides will be something that will appeal to many potential buyers.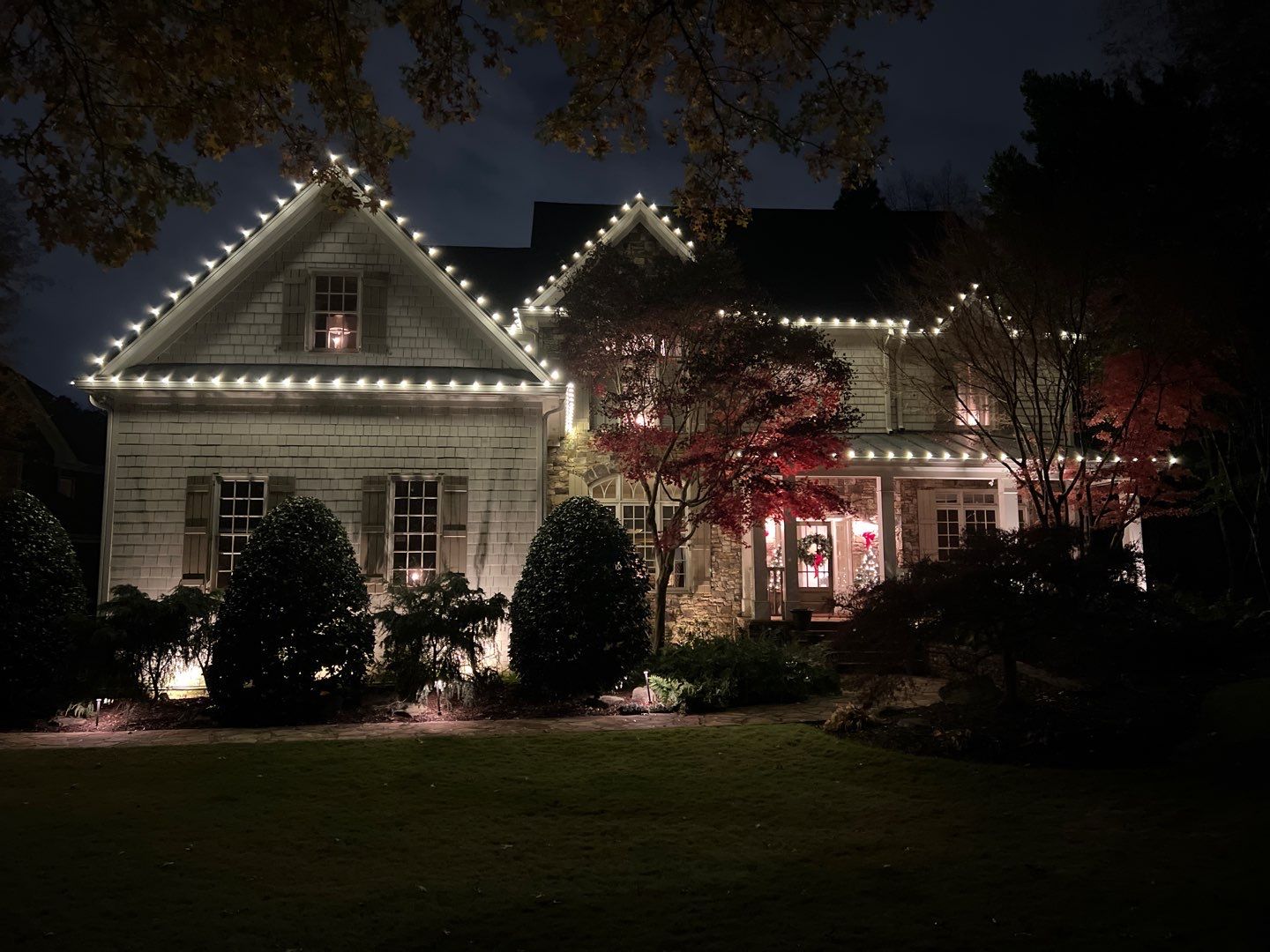 Outdoor Lighting Services in Duluth, GA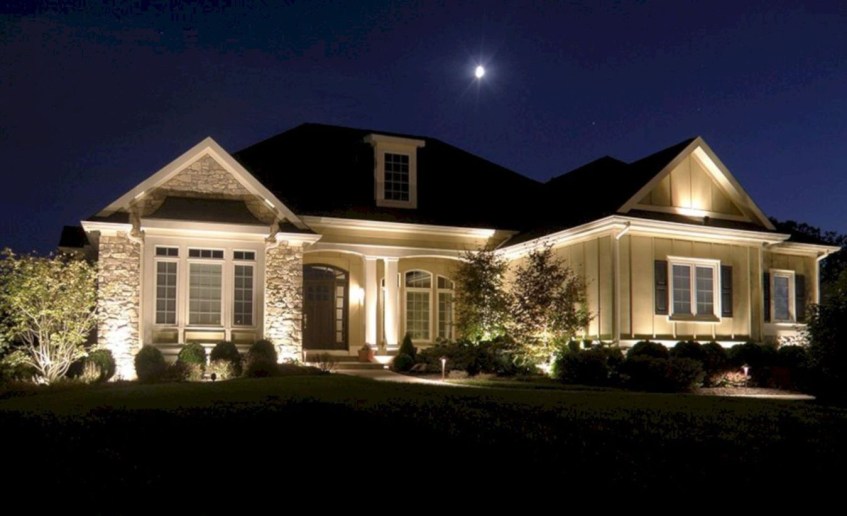 The Best Permanent

Holiday Lights In The Area
Permanent holiday lighting can also improve the safety of your home, which is another selling point that many potential buyers would appreciate. You can improve the level of safety with permanent holiday lights for a few reasons. If your home becomes practically invisible when it gets dark, it can be challenging to safely walk around your property at night without sufficient light. It could become a safety hazard, as you or a guest risk tripping or falling in the dark.
Another way that permanent holiday lights can help keep your home safe is to deter burglars. While it may seem strange that holiday lights can deter burglars, when your home practically disappears due to the dark, the darkness can entice them to try to steal from your home. This is because the darkness makes it a lot easier for them to sneak in the night and steal before the sun comes up. The darkness makes it more difficult for people to see the burglars sneak in. The darkness also makes it more challenging for cameras to pick up anything unless there's a light attached to it. Holiday lights will illuminate your home, making it a little more difficult for them to sneak in without anyone seeing. Regardless of the reason why you decide to install low-voltage lighting in Duluth, GA, you can guarantee that it will be a good decision.
Call Us Today For

Low Voltage Lighting In Duluth, GA!
Are you ready to take the appearance of your home or business up a notch with exterior home lighting in Duluth, GA? With our help at Lights All Year, we'll install a stunning light display that you and your family will be able to enjoy all year long for many years to come. To learn more about our permanent lighting, contact us today!