Residential Holiday Lighting Cumming, GA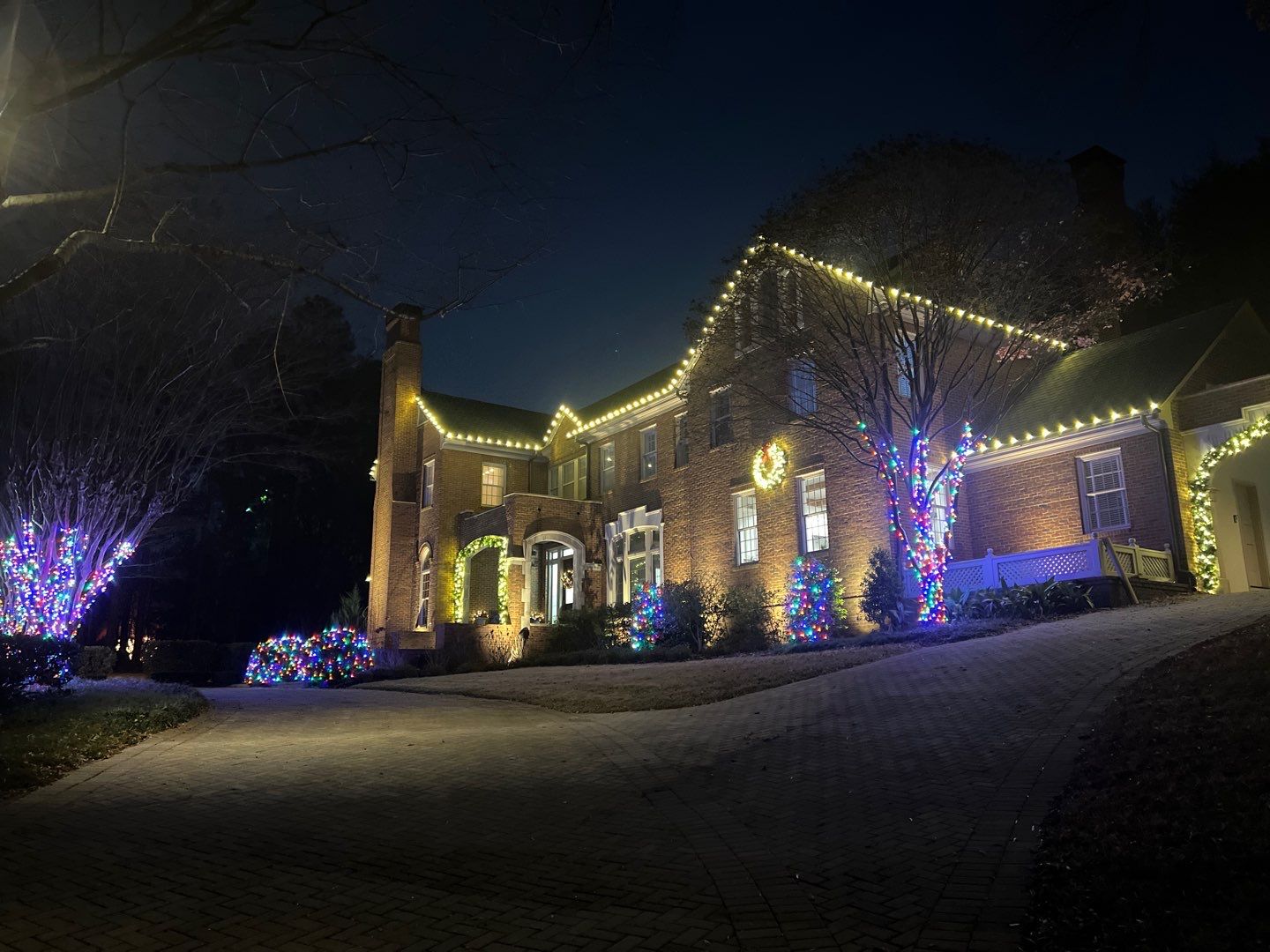 Elevating the Season with

Festive Holiday Lighting in Cumming, GA
Nestled within the scenic embrace of Forsyth County, Cumming, GA, boasts a unique merging of historic charm and contemporary comforts. Like many southern cities, Cumming has a long and proud legacy and many residents here have lived within the area for generations. The city's tranquil demeanor, coupled with its proximity to the serene beauty of Lake Lanier, makes it a haven for those seeking a picturesque escape. As the calendar turns towards the holiday season, Cumming undergoes a heartwarming transformation, enveloping its residents in a magical atmosphere that beckons festive celebrations and cherished moments.
As the holiday season envelops Cumming in a shimmering embrace, Lights All Year emerges as a radiant symbol of creativity and craftsmanship, poised to transform the city's homes into dazzling displays of radiance and joy. Our unwavering dedication to amplifying the holiday spirit within Cumming stands as a testament to our commitment to making this time of year truly magical.
At Lights All Year, we're not just a company; we're a team of artists and professionals driven by a shared passion for capturing the essence of the season. Our mission is to infuse Cumming's neighborhoods with the warmth and splendor that define the holidays. This commitment comes alive through our exceptional residential holiday lighting services, where every design is a masterpiece waiting to be unveiled.
Drawing inspiration from Cumming's natural beauty and the charming aesthetics that define the city, our team marries artistic brilliance with technical precision. Each lighting installation becomes a canvas through which we paint the magic of the holidays. From classic elegance that harks back to the city's heritage to contemporary arrangements that resonate with Cumming's vibrant spirit, our designs reflect the myriad facets of this wonderful community.
Trusted, Professional

Christmas Light Installation
The process begins with an in-depth consultation where we listen to your ideas, preferences, and vision. Our experienced designers then work their magic, translating your aspirations into intricate lighting plans that harmonize with your home's architecture and enchanting surroundings. It's a fusion of imagination and expertise that ensures your display isn't just an array of lights, but a captivating story told through luminous artistry.
When the festive season arrives, the last thing you want is to grapple with intricate installations. That's where our professional Christmas light installation services step in. We understand Cumming's diverse architectural styles and weather conditions, ensuring your holiday lighting is both aesthetically pleasing and secure. From rooftops adorned with elegant lights to precisely arranged yard features, our team's attention to detail guarantees a seamless and enchanting display.
As we meticulously hang each light, we take into consideration Cumming's unique weather patterns to ensure the longevity of your display. Our goal is not only to create a stunning visual spectacle but also to provide peace of mind, knowing that your display will remain captivating throughout the holiday season, regardless of what Mother Nature brings.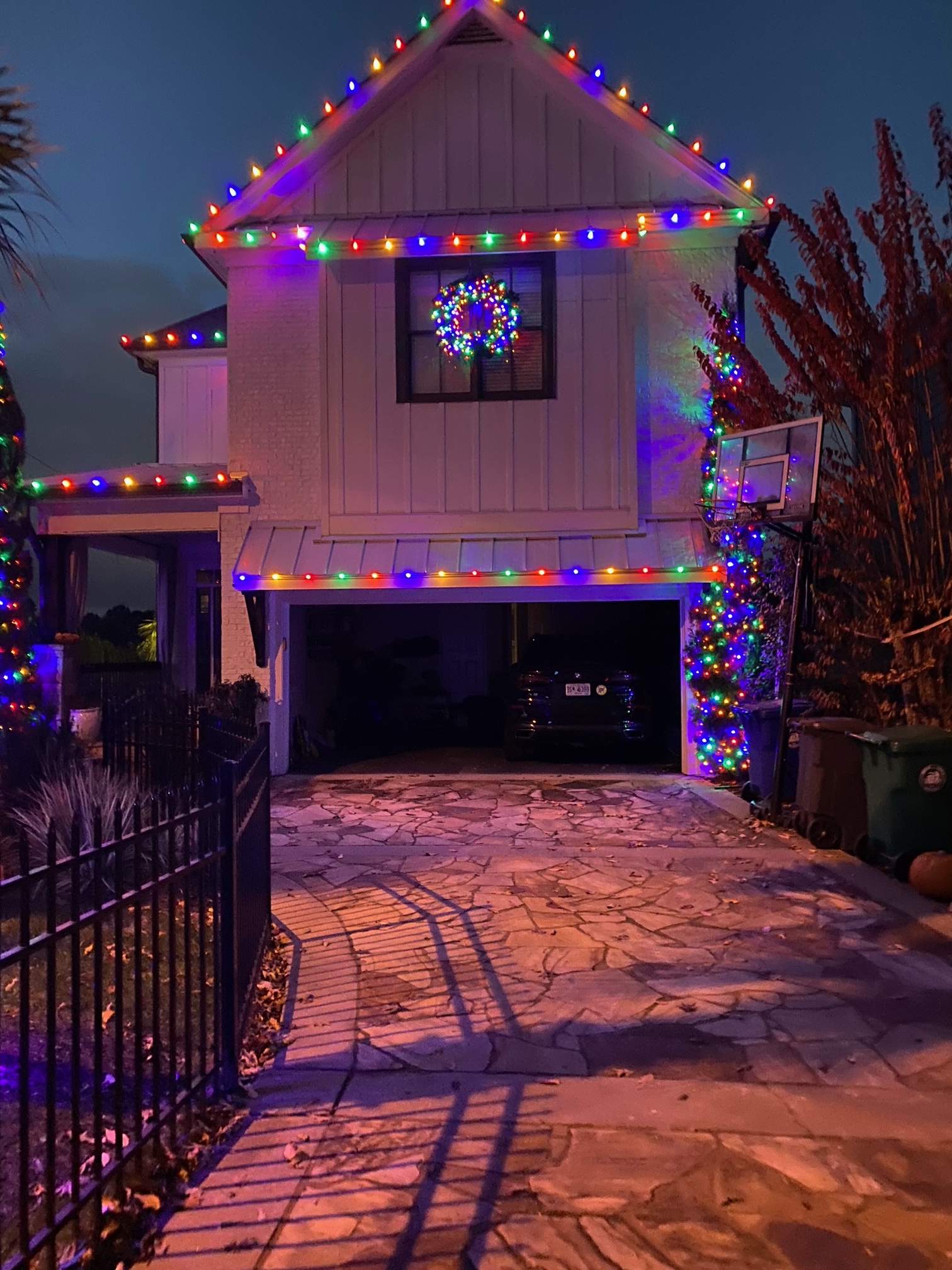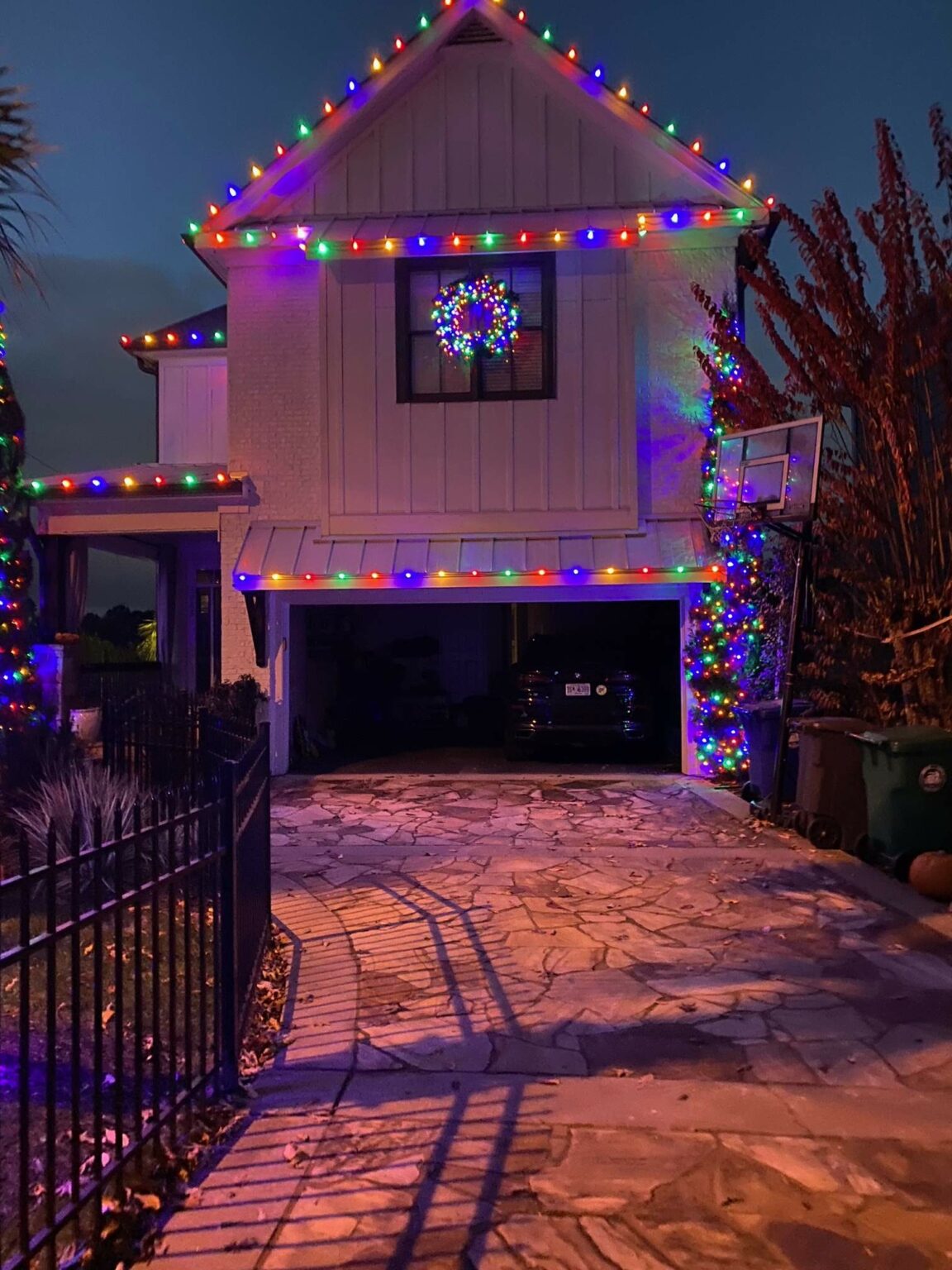 Holiday Lighting Services in Cumming, GA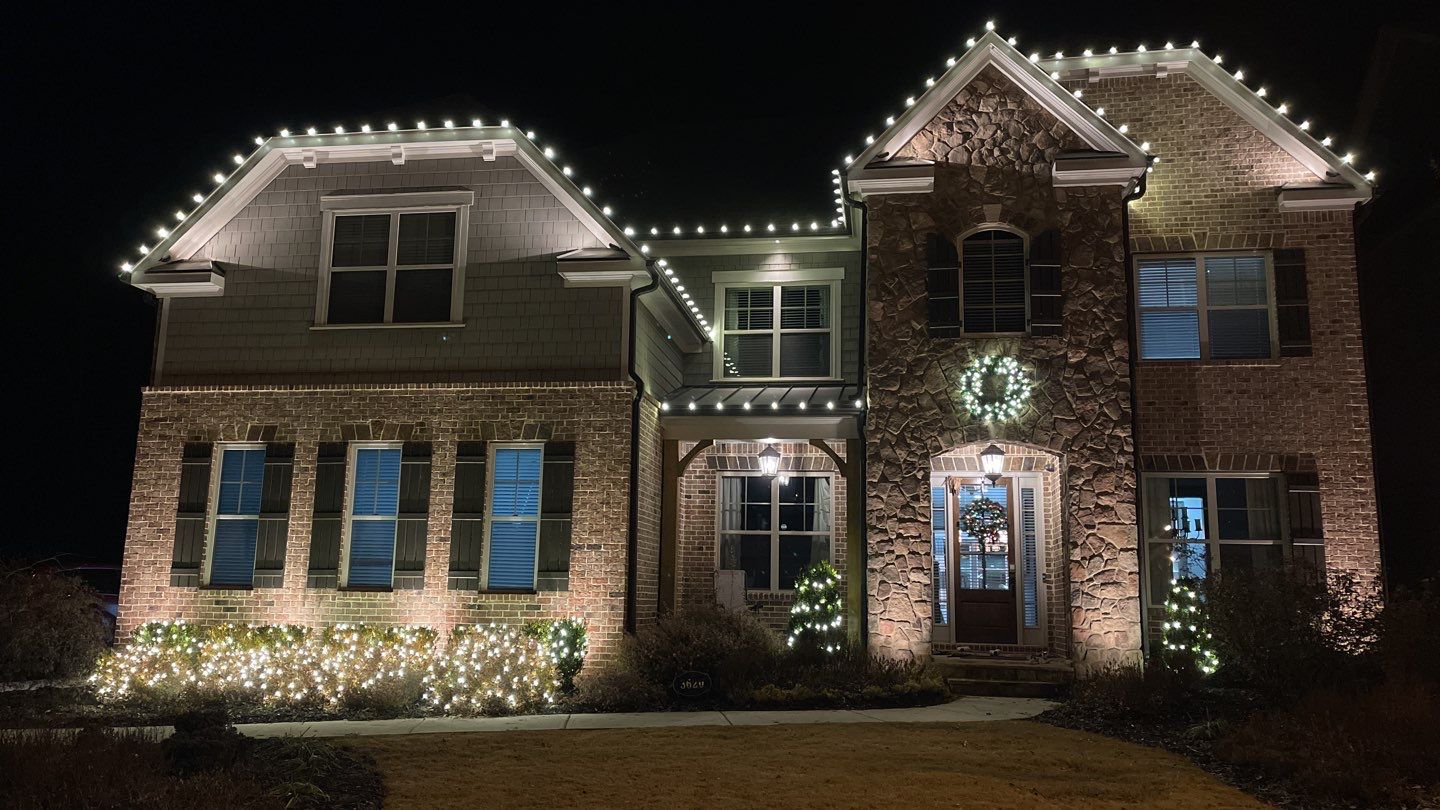 Creating Lasting Memories

with Our Holiday Lighting Services
The true essence of holiday lighting extends beyond mere aesthetics – it's about creating memories that linger long after the lights dim. As dusk descends upon Cumming, GA, the warm glow of our installations casts a spell of togetherness. Whether it's neighbors gathering to marvel at the displays or families embarking on evening strolls, our installations weave connections and evoke emotions, making the holiday season in Cumming a truly magical time.
Picture this: children laughing as they gaze in wonder, families sharing stories as they bask in the glow, and a sense of unity that transcends boundaries. Our holiday lighting installations are not just about illuminating your home; they're about lighting up hearts, fostering community bonds, and igniting the holiday spirit in Cumming's charming neighborhoods.
Illuminate Your Home

with Lights All Year
Join us in embracing the enchantment of Cumming's holiday spirit. With Lights All Year by your side, your home will radiate warmth, merriment, and beauty that resonates with the heart of the city. Let us create a holiday lighting display that embodies Cumming's unique charm and style. Contact us today to bring your holiday dreams to life, ensuring that your residence becomes a cherished part of Cumming's holiday narrative.
The journey begins with a conversation, where we'll discuss your ideas, preferences, and the aspects of your home you'd like to highlight. Our team of experienced designers will then create a customized lighting plan that harmonizes with your home's architecture and the surrounding landscape. From there, our professional installation crew will work their magic, meticulously bringing your vision to life.
As darkness falls and your home transforms into a luminous masterpiece, you'll witness the true magic of the season unfold before your eyes. Neighbors will pause in admiration, families will make special trips to see your display, and strangers will be uplifted by the beauty you've shared. With Lights All Year, you're not just illuminating your home; you're becoming a part of Cumming's holiday tapestry, contributing to the joy that defines this wonderful time of year.