Residential Holiday Lighting Buford, GA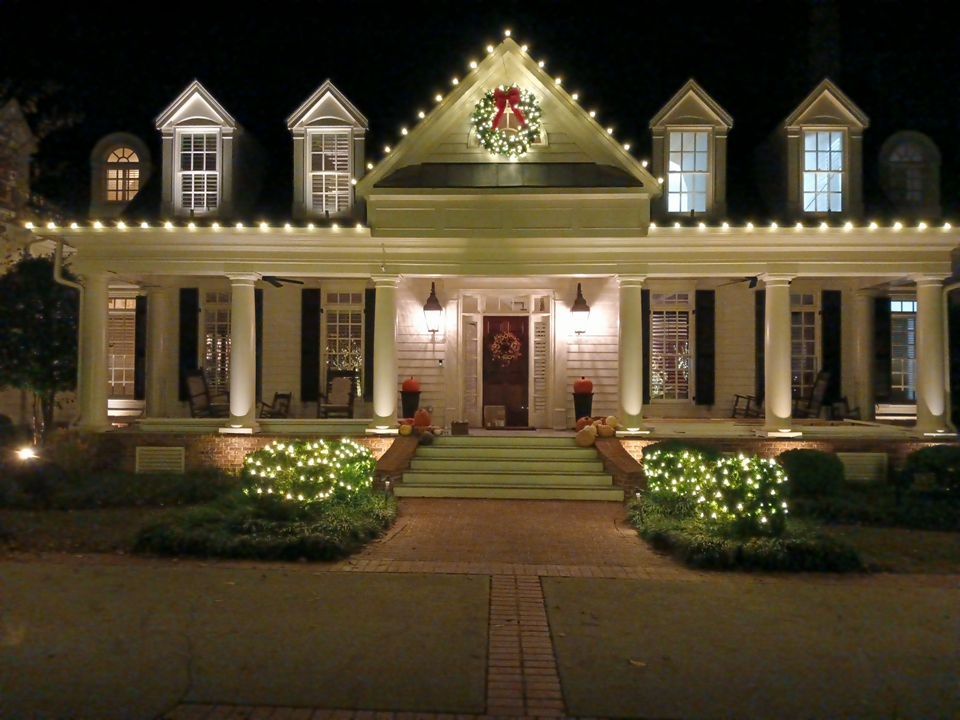 Christmas Lighting Buford, GA

Locals Trust
The holidays are the perfect opportunity to show some Christmas spirit through fun and colorful decorations. You can brighten up your home and make it a more warm, inviting, and spirited environment. Whether you're throwing a Christmas party or just want to decorate your home to be festive, you can count on Lights All Year to provide you with a stunning display that the whole family will enjoy. You can trust that we provide Christmas lighting Buford, GA, residents rely on. 
If you're looking for Christmas light installers near me, Lights All Year is the company you can trust. Our installers are talented, experienced, and have an eye for design. We use only the best lighting displays and tools when installing them to ensure that they hold up throughout the season without causing any damage to your home. Christmas time allows you to get into the holiday spirit and celebrate with your family, friends, and community. What better way to spread holiday cheer throughout your neighborhood than by having a Christmas lighting display? We'll ensure that your lighting display matches what you're envisioning it to look like so you can "wow" your family and neighbors.
Professional Christmas Light

Hanging Service
While the holidays are filled with delicious treats, fun shopping trips, memorable times with your loved ones, etc., there just doesn't seem like there's enough time to get everything accomplished that you want to get done. It seems like the holiday season comes and goes in the blink of an eye. Have you ever gotten through the holidays and thought to yourself that you wished you had enough time to spend with your loved ones or had enough time to watch more Christmas movies, but the time just got away from you? There's so much to do during the season, and if you just had a little help with some of your holiday projects, like a Christmas lighting company to take over your outdoor decorations, it may help clear up some free time for you.
You may not realize it, but decorating your home for the holidays can be quite time-consuming. If you want to get a whole new outdoor display, you have to invest in new decorations and lights, plan the color scheme, design the display, and put up your outdoor decorations. Depending on how many decorations you plan on putting up, this whole task could take hours or even days. While some homeowners enjoy putting up Christmas lights, many like having the decorations on their homes, but they loathe having to do it themselves. Which is perfectly okay! With the help of our team, you don't have to miss out on the holiday fun just because you don't have time to put up lights this year. Let us take over your holiday design for you!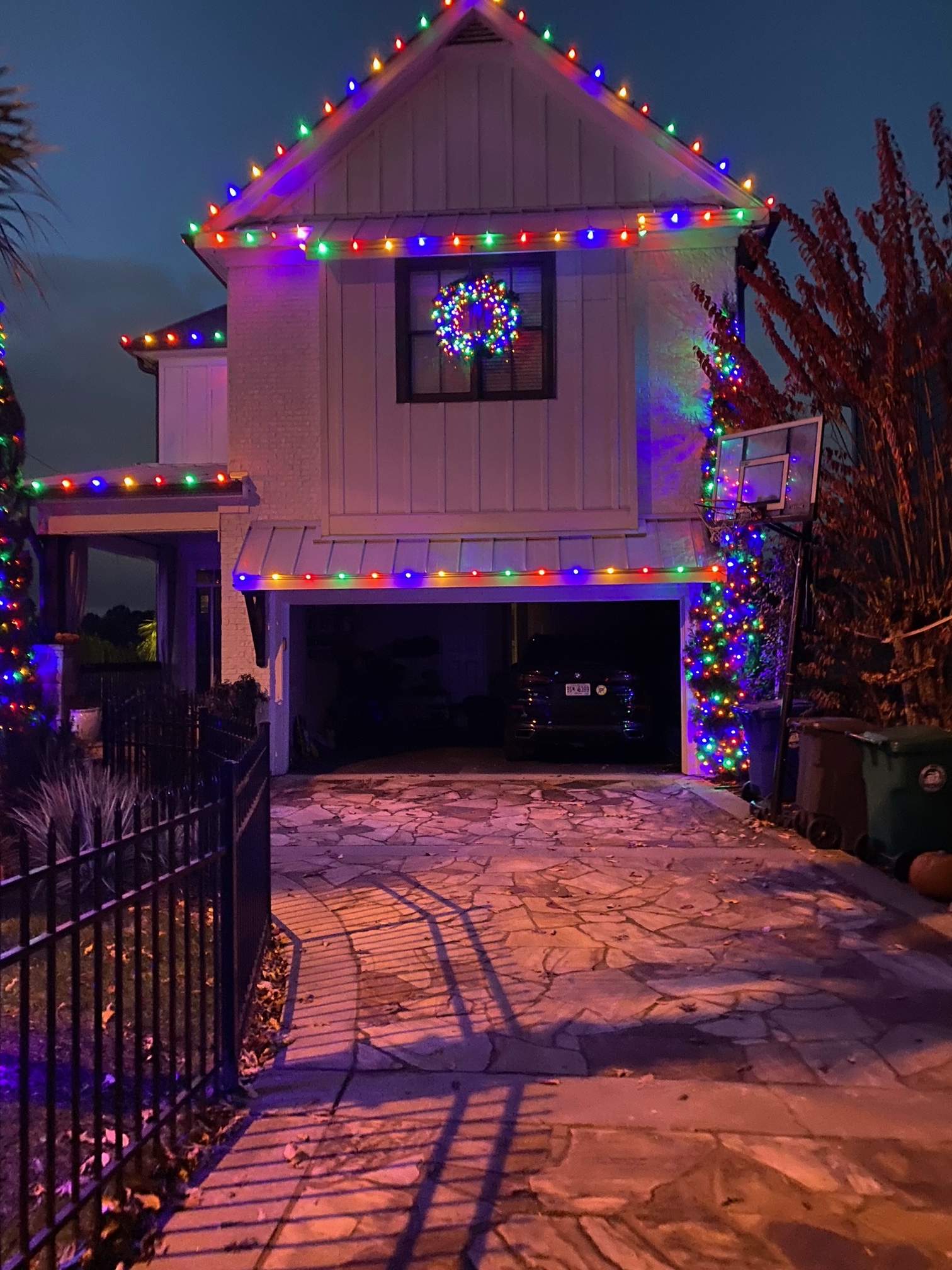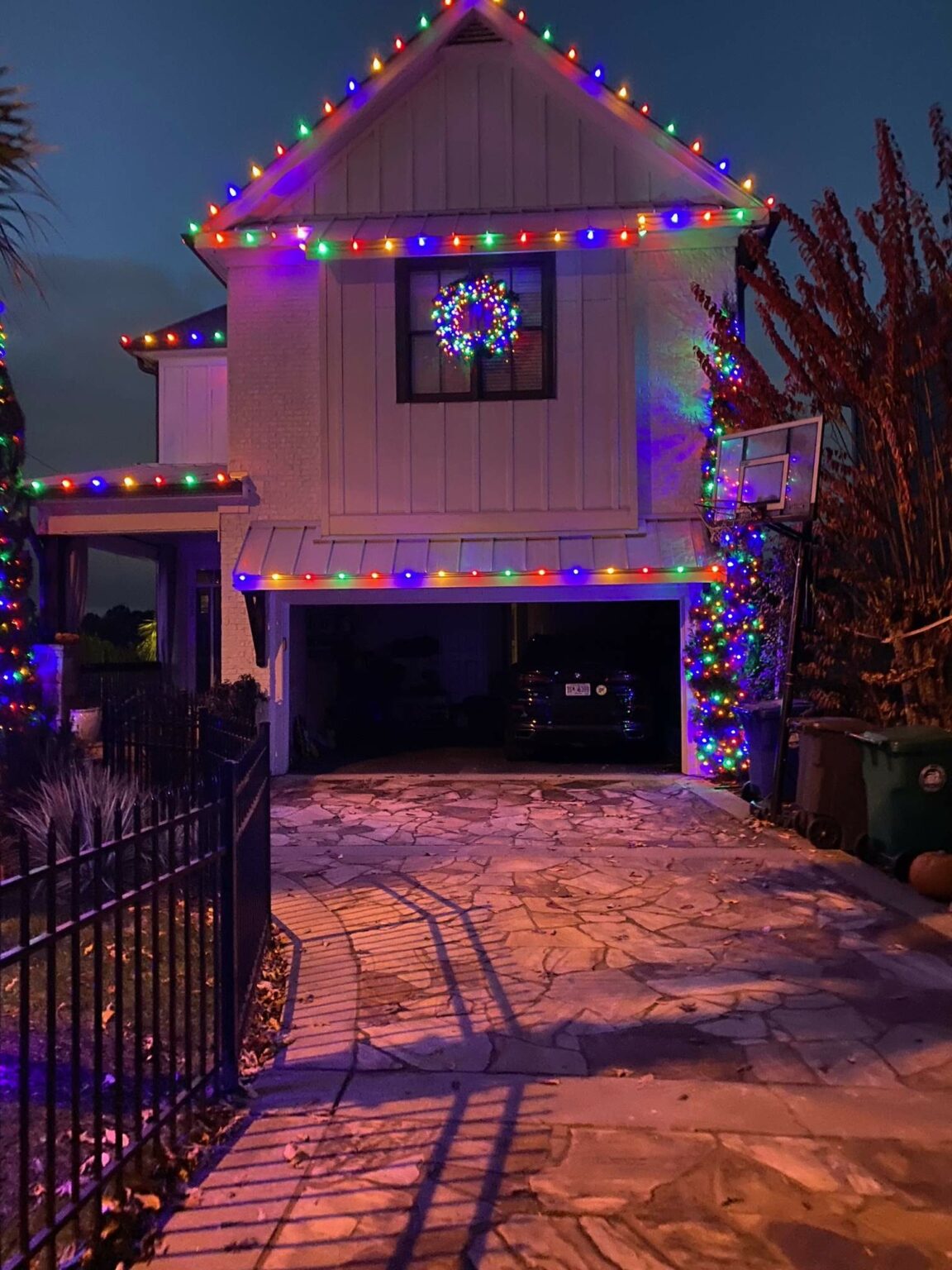 Holiday Lighting Services in Buford, GA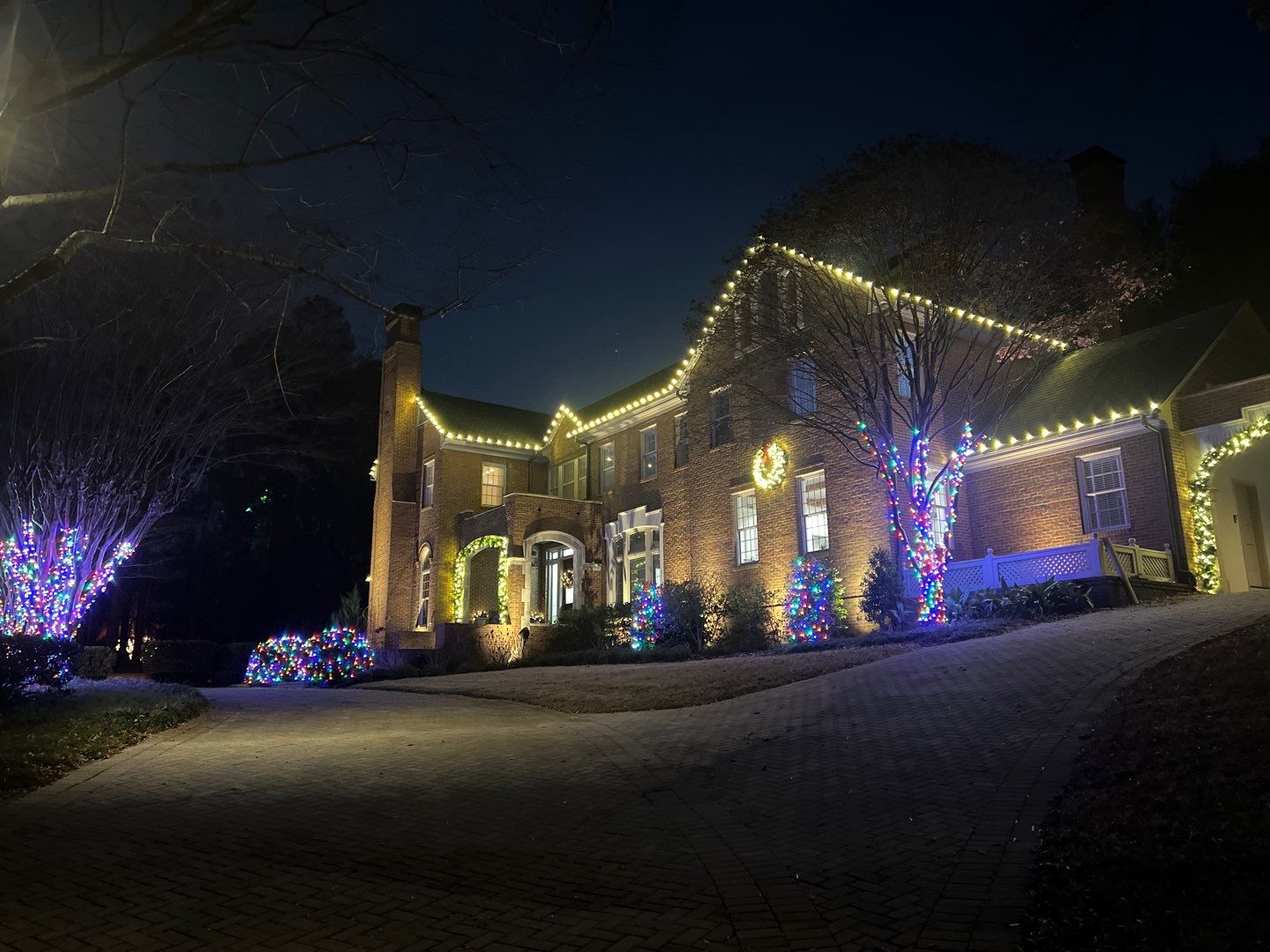 The Most Trusted Christmas Light Installers

Buford, GA Has to Offer
At Lights All Year, we have a passion for providing our residential customers with stunning, cheery, and bright holiday lighting in Buford, GA. Our Christmas light-hanging team has what it takes to exceed your expectations with a display that you'll be proud to show off. We will make this entire process simple, stress-free, and quick. We will sit down with you and discuss what you're looking for in a display and get a feel for your vision.
Once a design has been agreed upon and a date is scheduled, our holiday light installers in Buford, GA, will come and quickly but efficiently install your professional Christmas lighting display. We will also take down your lights for you when the holiday season is over. You can count on us to be there from the beginning to the end to address any questions or concerns you may have throughout the process. You can expect that during your professional Christmas light installation, we will be professional and work diligently to provide you with a display you'll love. You can trust that we are the best Christmas lights decorators Buford, GA, has to offer.
Contact Our Christmas Lights Decorators

in Buford, GA Today!
Have you been searching for holiday light installers near me? Lights All Year is here to make the process of hanging up Christmas lights this year a breeze. We will take the stress of installing a lighting display for you so you can enjoy the perks of having a beautiful display without the hassle of installing or taking them down. Your home and display are in excellent hands with our team! We'll ensure that you're 100% satisfied with your lighting display, and if you aren't, we'll make it right. To learn more about our residential holiday lighting service, and the other services we offer, or for a free quote, make sure you contact our Christmas light installers in Buford, GA, today!