Permanent Lighting Buford, GA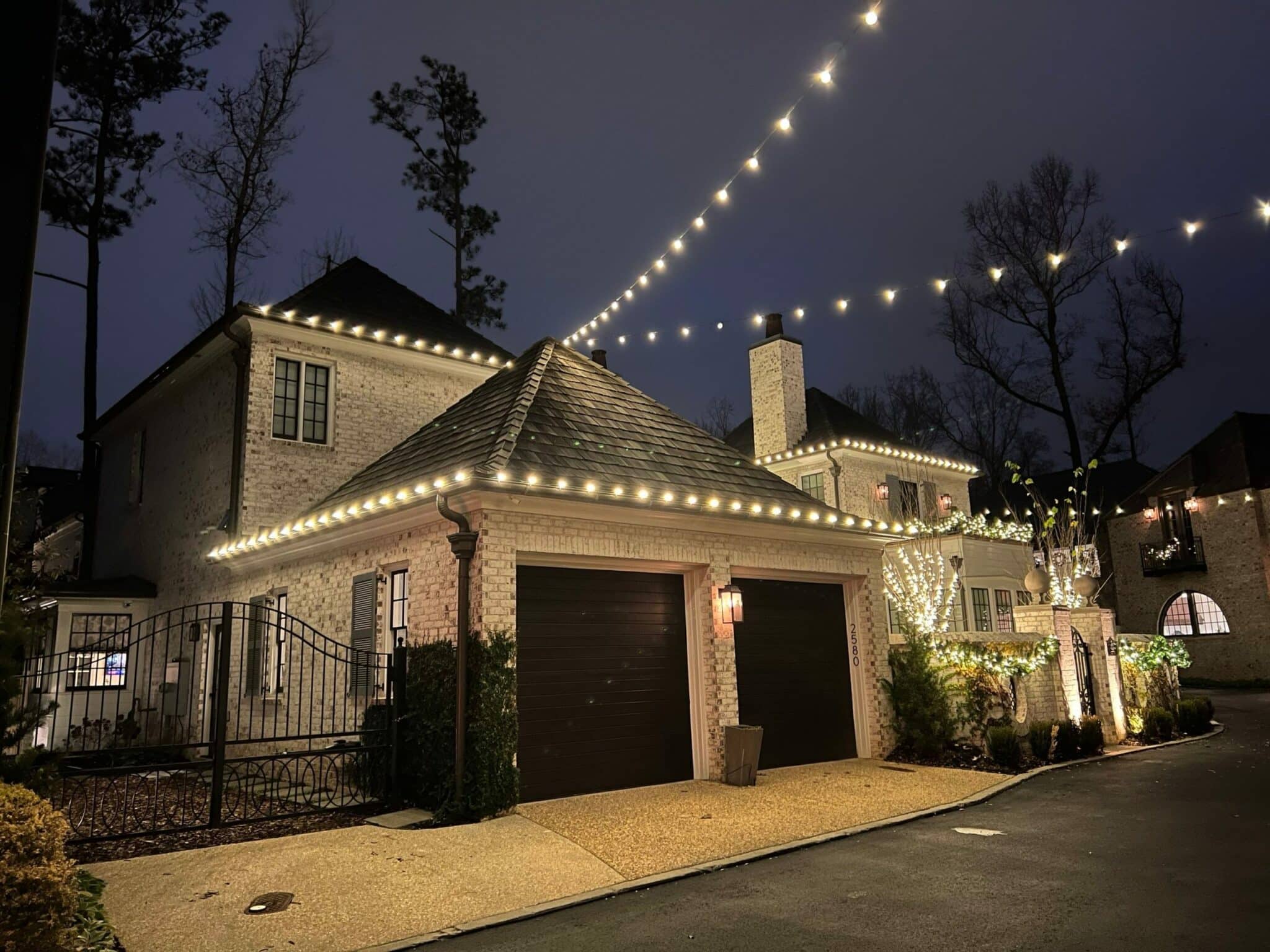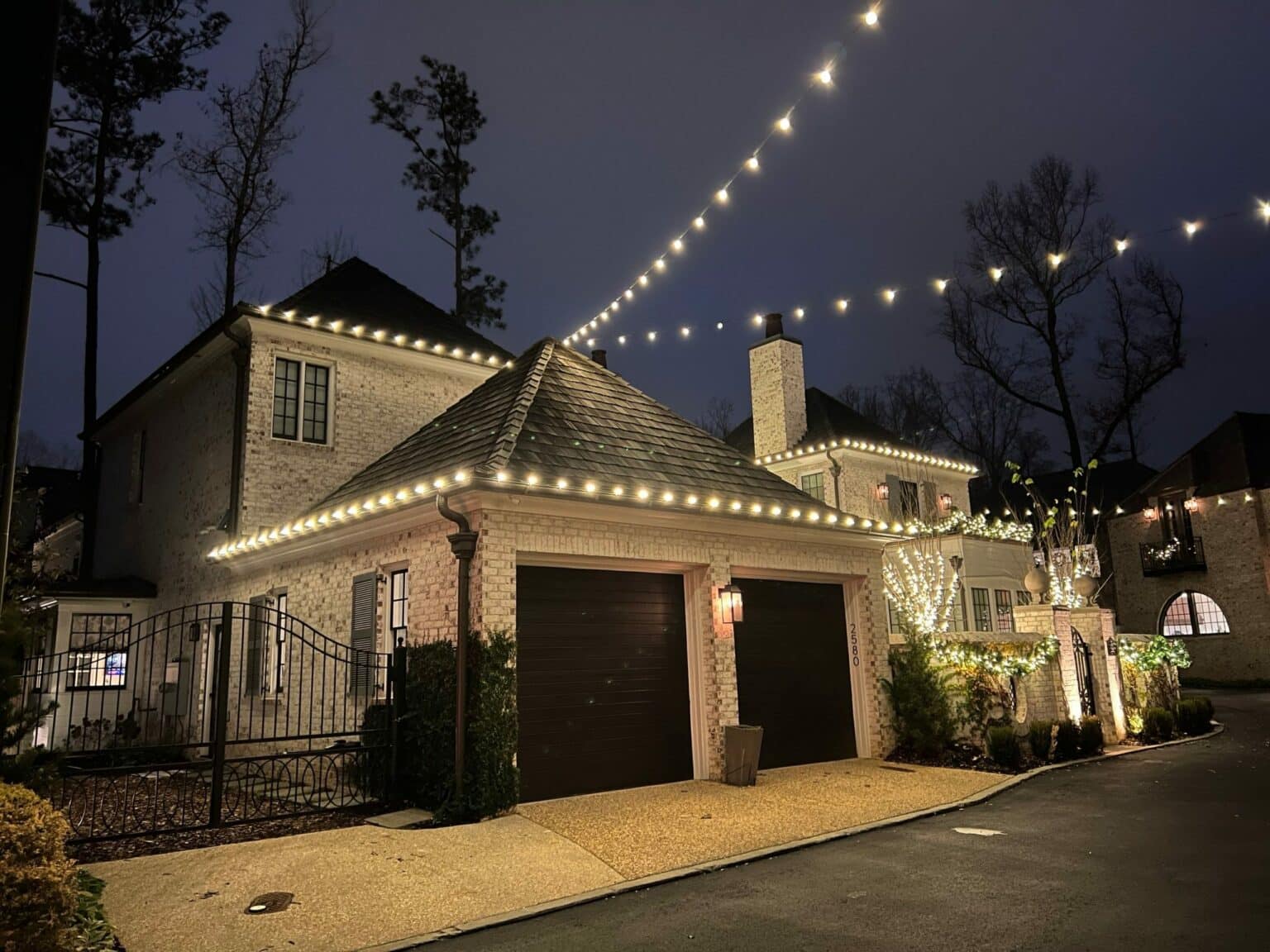 Exterior Outdoor Lighting Installation

Buford, GA Locals Trust
If you love the joy and excitement that Christmas lights bring you, you may be interested to know that permanent exterior home lighting in Buford, GA, is an option. If you dislike having to take down your holiday lights at the end of the season, you no longer need to worry about it. Permanent lighting is quickly becoming a popular option amongst both homeowners and business owners. You get to enjoy the bright lights all year long now without the hassle of having to take them down. If you're looking for a company that you can trust to quickly but efficiently install your lights so that you can enjoy them year-round, our team at Lights All Year is here to help!
At Lights All Year, we are an experienced, talented, creative, and passionate permanent lighting company that provides high-end permanent outdoor lights. We also offer a full range of other residential and commercial lighting services, such as holiday lighting, event lighting, wedding lighting, and more. Over time, our exterior lighting installers have built an excellent reputation and are backed by positive reviews from past and repetitive customers. There isn't a job that we can't handle, and we look forward to hopefully adding you to our list of positive reviews and happy customers. With our team, we aim to build lasting relationships with our customers to be there to fulfill any outdoor lighting needs that they may have. We hope to become your outdoor lighting one-stop shop.
Permanent Christmas Lights

in Buford, GA
When it comes to your home or business, you can't trust them with just any company. While permanent lighting is worth it, you'll only reap the benefits they have to offer when they are installed correctly. There's nothing more frustrating than when you finally have your outdoor lighting installed, and they don't work as they should due to poor installation. You must have a company that's well-versed in installing permanent lighting, has the proper equipment, and provides only top-quality lights. Our team knows the ins and outs of permanent Christmas lights in Buford, GA, and we guarantee that your lighting display is in great hands with us.
Holiday lights bring a fun, inviting, and warm feel to your home. They can certainly brighten anyone's day and help cheer you up. What if we told you that the fun didn't have to stop at the end of the holiday season? There's an option that includes you never having to untangle outdoor Christmas lights again, and you won't have to hop on a ladder to install or take them down. Permanent holiday lights are the perfect solution for you to enjoy the magic that holiday lights provide all year long.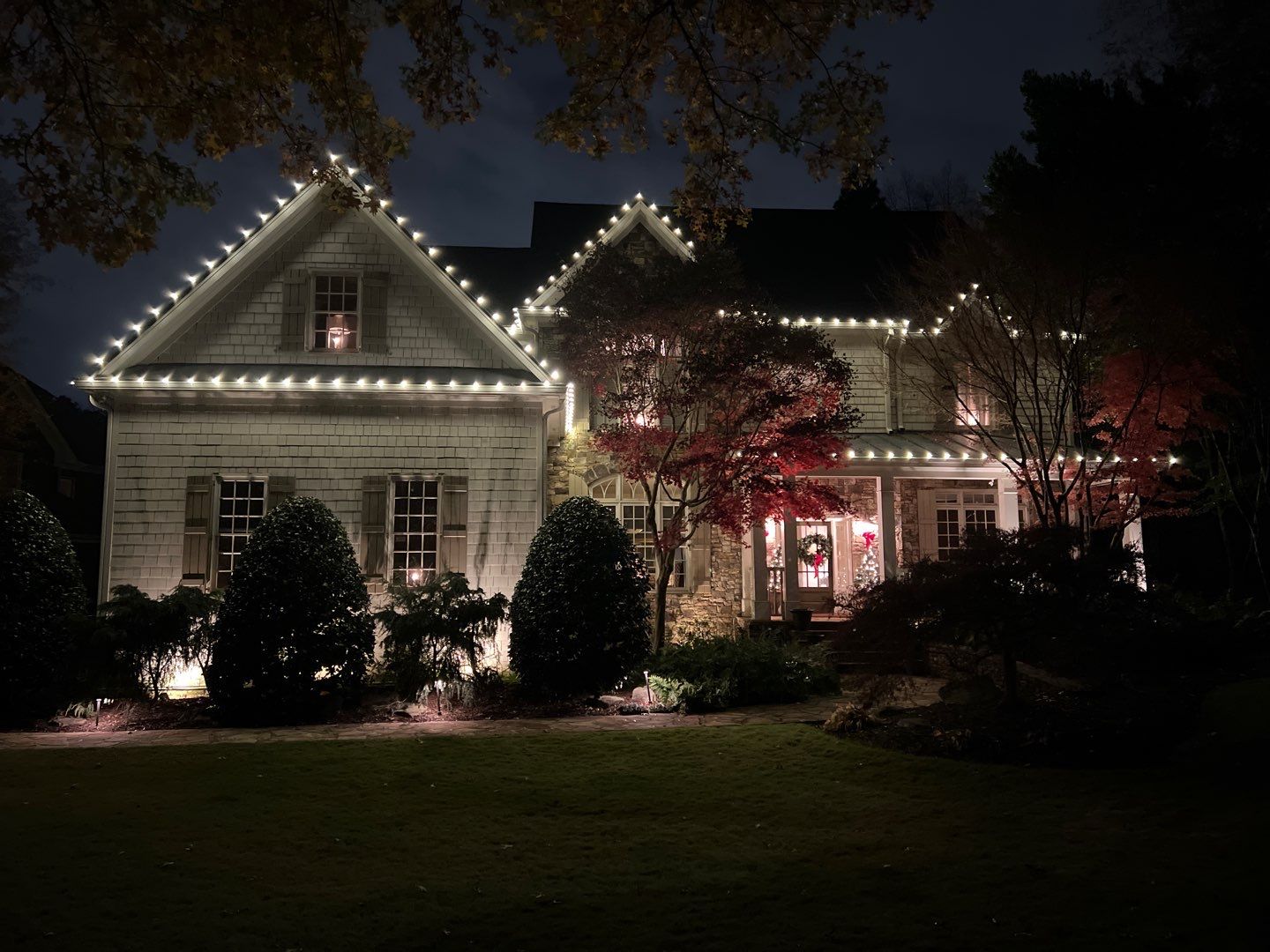 Outdoor Lighting Services in Buford, GA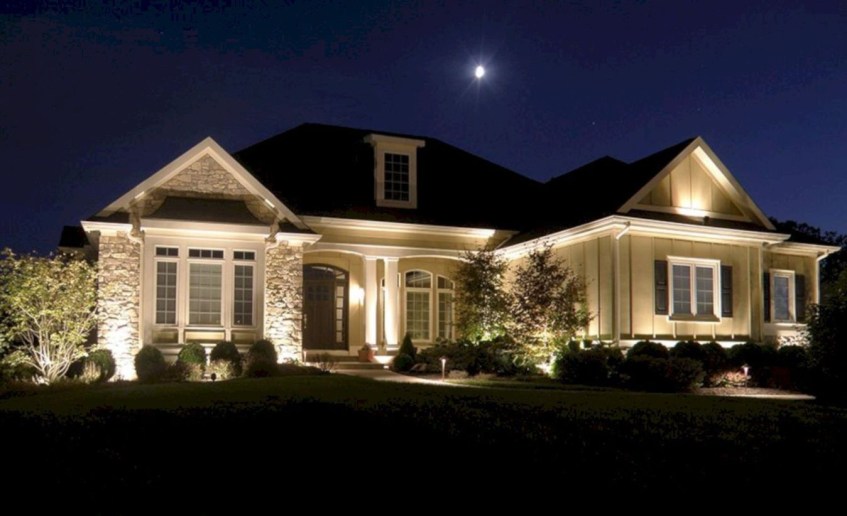 One of the Best Outdoor Lighting

Installation Companies Buford, GA Has to Offer
Permanent lights are incredibly customizable. While most temporary holiday lights come in standard lengths, permanent lights can be customized to fit practically any home or business, and you can program countless designs. Whether you want just a standard warm white light or you want a red, white, and blue theme for the Fourth of July, you can practically do it all with permanent lights with the help of RBG LED lights. You will be able to use your permanent lighting display for any season or occasion. Permanent lights help make your property stand out, they boost the curb appeal of your property, and they can improve the value of your home.
Low voltage lighting in Buford, GA, is also known for being durable, low-maintenance, and stunning. During the day, they are decently unnoticeable, and during the night, they help make your property stand out. For businesses, this is an incredibly beneficial aspect of permanent lights. They will help your business to stand out from the rest, and they could catch potential customers' eyes when they pass by, which could entice them to stop. The advantages of low-voltage outdoor lighting are practically endless, so why endure ever having to hang outdoor lights again when you have an option like this?
Contact Us Today For Buford's Most Trusted

Exterior Lighting Installers
Do you love Christmas lights and hate having to take them down every season? Now, you don't have to! We have the perfect solution that could be up your alley. Our exterior lighting on a house in Buford, GA, allows you a permanent solution to your predicament. You can now have outdoor lighting every day and for every occasion. With the help of Lights All Year, we'll get your lighting display up promptly, so you can enjoy it for years to come. To learn more about our permanent lighting service, and the other services we offer, or for a free quote, make sure you get in touch with our friendly team today. We look forward to getting this process started with you!