Landscape Lighting Buford, GA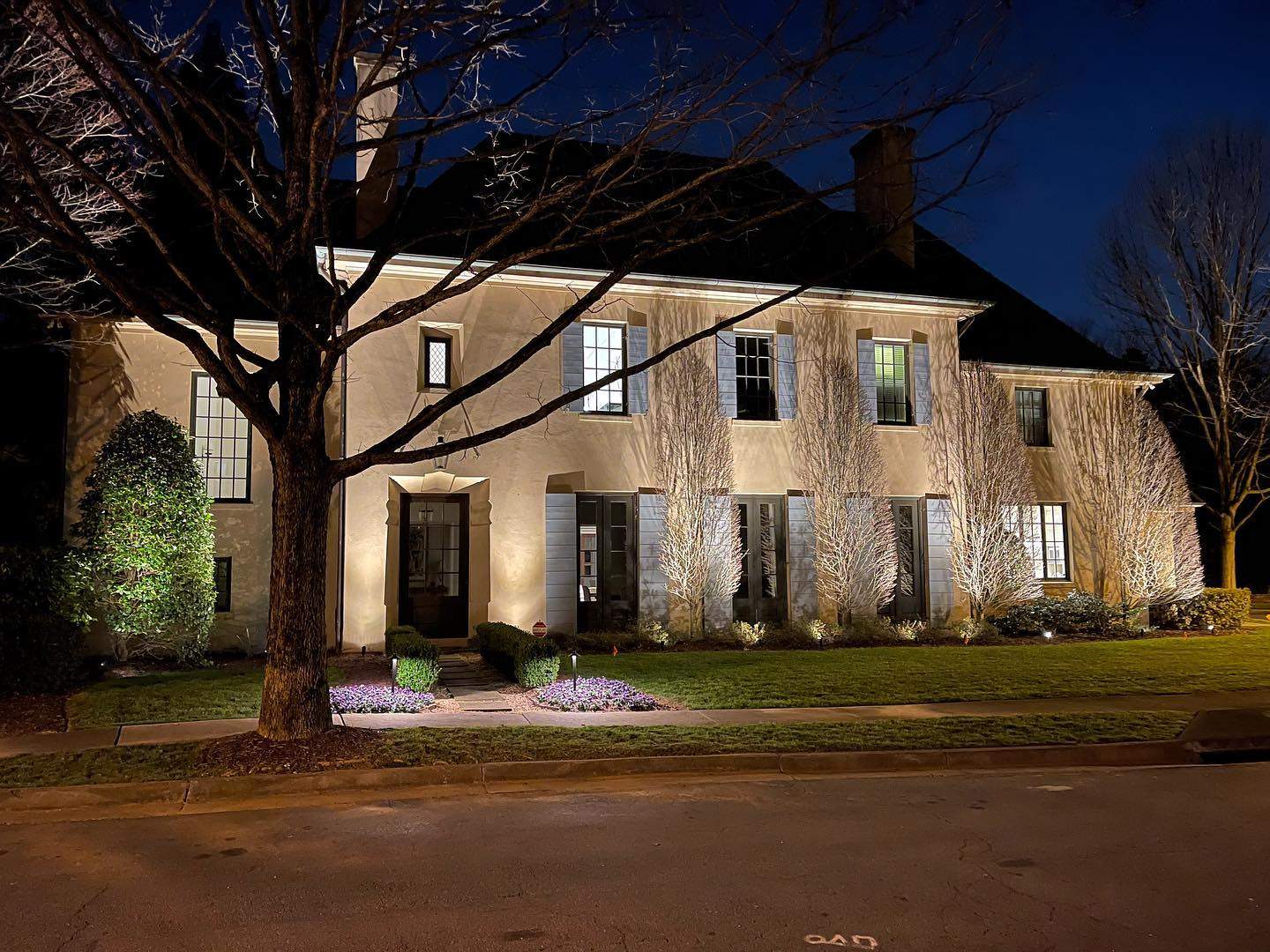 Hardscape Lighting

Buford, GA Locals Count On
During the night, do you feel like your home and landscaping disappear? Not only can this make finding your home more challenging for you and your guests during the night, but it can also be dangerous. You risk someone getting injured trying to navigate their way to your house in the dark, as they could trip or fall. It also makes your home an easier target for burglars. If your home is practically invisible during the night, it makes their job that much easier to break in. Let your home be seen with our landscape lighting installation in Buford, GA, at Lights All Year.
At Lights All Year, we are a reliable landscape lighting company that's committed to providing our residential and commercial customers with high-end lighting products, designs, installations, and maintenance. We only use the best equipment, tools, products, and techniques, when installing your hardscape lighting or landscape lighting to ensure the best application possible. Our team stands out from others in the area because our installers prioritize our customers. It's important to us that we not only provide the best services but also put a huge emphasis on our customer service, as we want you to have an excellent experience when working with us. Our customer service, landscape lighting installation service, and results are unmatched and can't be beaten.
Low Voltage Landscape Lighting

Specialists
While it's not impossible for Buford, GA homeowners to do their landscape lighting, we highly recommend a professional. There are tutorials for every home project nowadays, but that doesn't mean that you need to DIY it. Although it doesn't seem difficult to install your lights, it can be. Our installers have an eye for design, so they understand spacing, the right positions, and the best spots to illuminate. Another perk of having a professional do it for you is that we offer maintenance services. If for some reason your landscape lighting isn't working, we'll be able to fix it.
We utilize our training, experience, and knowledge to fix your lighting. Once installed, many homeowners don't know how to fix a light system that's not working. It's a lot easier to have a professional who understands the ins and outs of your low-voltage landscape lighting in Buford, GA, to fix it for you. When working with us, you can expect that we will be with you throughout the entire process. We will help design the right lighting plan for you, install your landscape lighting, and perform repairs or maintenance when needed. We make the process of working with us simple and stress-free. We hope to build your trust over time, so we become your go-to company for all of your lighting needs, whether you need event lighting, holiday lighting, wedding lighting, etc. With our team, you no longer need to look for Buford landscape lighting companies near me. We've got you covered!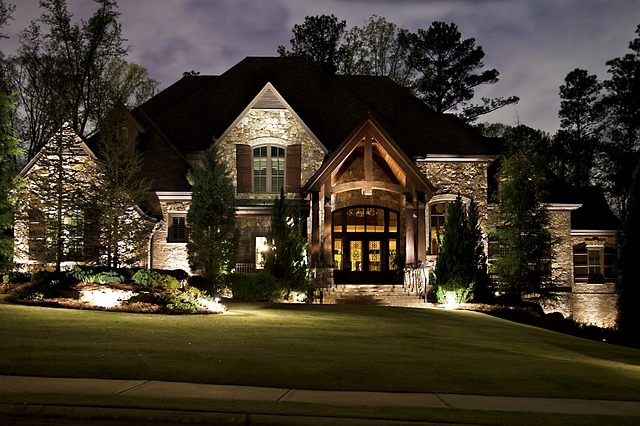 Outdoor Lighting Services in Buford, GA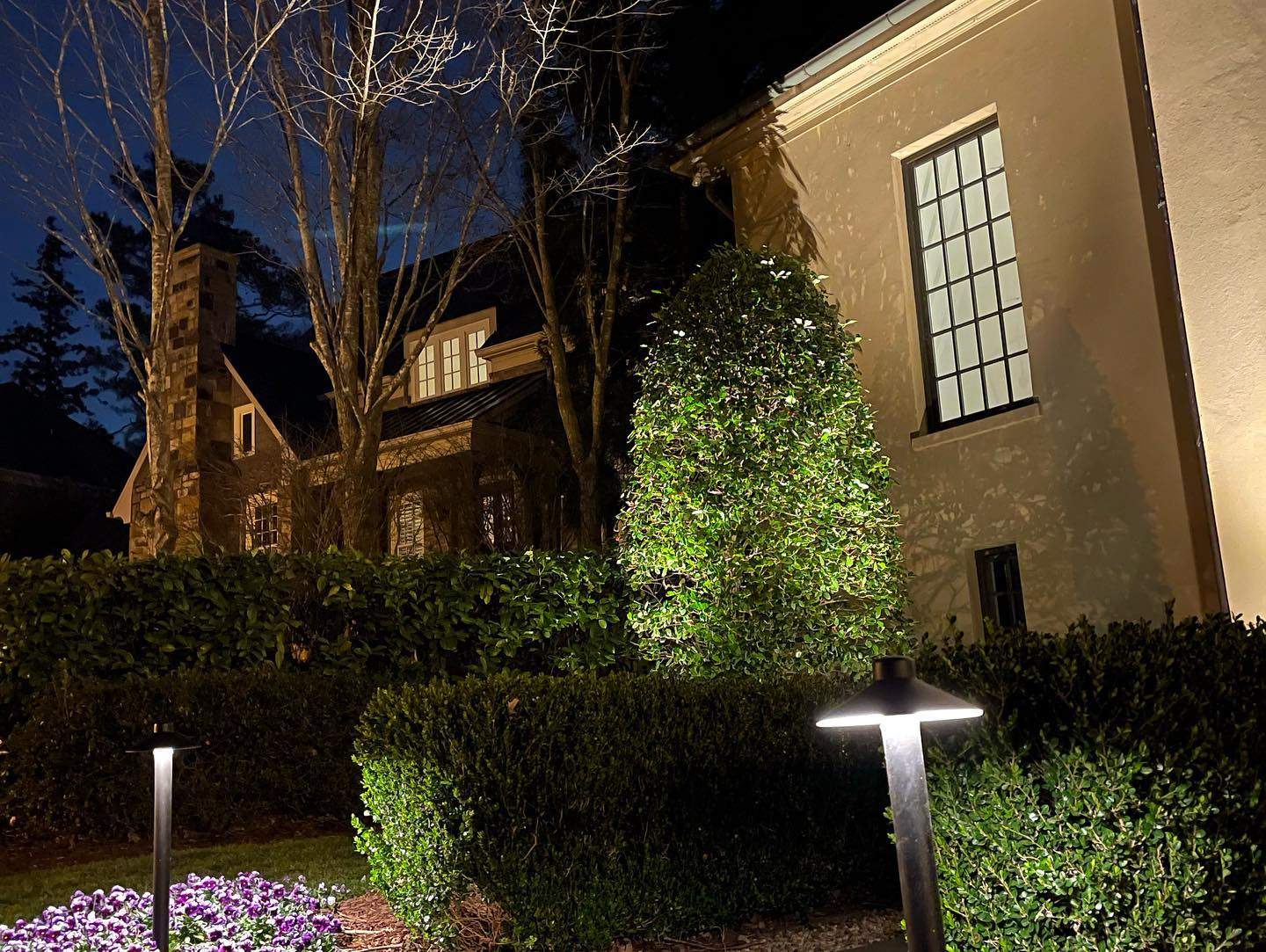 Look No Further for

Landscape Lighting Near Me
When it comes to your landscaping, you work hard to keep it looking its best. You spend a lot of your free time mowing, trimming hedges, planting flowers, etc. At night when the sun goes down, your hard work isn't able to be recognized because you can't see it. You and your neighbors aren't able to see your beautiful landscaping when it's dark, and that's a shame. Your hard work should be recognized day and night. Not to mention, it's also a lot more challenging to walk around your home at night. If you have to go get the mail, it can be tricky to try and find your way back without proper lighting. Light up the night with our house landscape lighting. We'll help create a safer environment for you and your family by installing the best outdoor landscape lighting in Buford, GA.
The design and layout of your landscape lighting are everything. It's important that your lighting highlights and showcases the best features of your property. We will work with you to figure out what you're looking for in your landscape lighting, and we will come up with a design that you'll love. A well-designed landscape lighting display will boost the curb appeal of your landscaping, increase the functionality of your property, make it a safer environment, etc.
Contact Us Today For

Landscape Lighting In Buford, GA!
Have you been looking for landscape lighting near me? At Lights All Year, we have what it takes to provide you with stunning landscape lighting in Buford, GA. You can count on us to deliver you with quick but efficient services that you'll be able to enjoy for many years to come. For more information regarding our landscape lighting service or the other services we offer, make sure you get in contact with our team today!