Residential Holiday Lighting Brookhaven, GA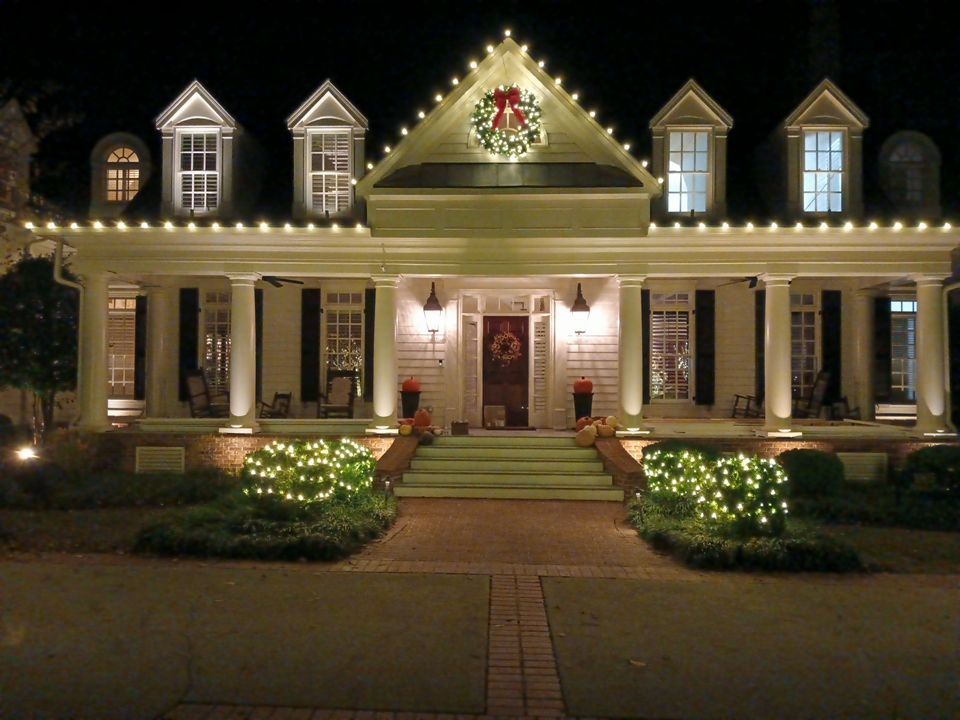 Brookhaven's Trusted Residential

Holiday Lighting Installer
The holiday season often brings with it a sense of anticipation and unity. Children feel the cool breeze and see the holiday lights on their neighbor's homes as a sign that there will be many presents to open, and adults look forward to gatherings with friends and family. As the community comes together to celebrate, there's a shared desire to make the most of every moment. Amid the festivities and gatherings, one tradition stands out as a testament to the spirit of the season, the art of creating a truly memorable residential holiday lighting display.
A memorable holiday lighting display isn't just about stringing lights and decorating the exterior of your home. It's about channeling the magic of the season and infusing it into your surroundings. The twinkling lights, vibrant colors, and creative arrangements serve as a canvas upon which you can paint stories, memories, and experiences that linger in the hearts of all who witness them. In Brookhaven, where community bonds run strong, a well-crafted holiday lighting display becomes more than just a visual spectacle; it's a symbol of togetherness. As neighbors stroll through illuminated streets, they're reminded that they're part of something greater than themselves. The beauty of the display reflects the beauty of the relationships that make Brookhaven feel like home.
At Lights All Year, we're your dedicated partners in transforming ordinary spaces into extraordinary spectacles. As a homeowner in Brookhaven, we understand the significance of community and the joy of the holiday season. With our expert holiday lighting services, your home will radiate warmth, wonder, and cherished memories. Let us craft a magical display that captures the essence of Brookhaven's spirit and your unique style.
As Brookhaven's trusted residential holiday lighting installer, we take pride in illuminating not just homes, but also hearts and memories. With a deep understanding of Brookhaven's unique character and the magic of the holiday season, our team of expert installers transforms houses into radiant showcases of festive cheer. From meticulously arranging lights to creatively enhancing architectural features, we bring years of experience and artistry to every project.
Searching for a Christmas Lighting

Company Near Me?
When you choose Lights All Year as your partner, you're choosing more than just a service; you're embracing the promise of a memorable holiday season. We're more than installers, we're storytellers, creating narratives of joy, togetherness, and wonder with every twinkling light. Our dedication to safety, quality, and creativity ensures that your Brookhaven home's holiday lighting is in the hands of professionals who genuinely care. Let Lights All Year be the beacon of warmth and magic that lights up your holidays, reflecting the very essence of Brookhaven's community spirit.
If you find yourself typing "Christmas lighting company near me" into your search bar, your holiday decorating journey is about to get easier and more enchanting. At Lights All Year, we're right around the corner, ready to turn your holiday visions into illuminated reality. We understand the desire for convenience, especially during the bustling holiday season. That's why we're the answer to your search for the perfect Christmas lighting company nearby. No need to stress about untangling lights, climbing ladders, or braving the cold, we're here to take care of every detail.
Our professional team is not only skilled in the art of holiday light installation but also attuned to the importance of creating displays that resonate with your style and preferences. From traditional elegance to modern whimsy, our designs capture the magic of the season and the unique essence of your home. Let us transform your home into a beacon of holiday enchantment, and make this season truly unforgettable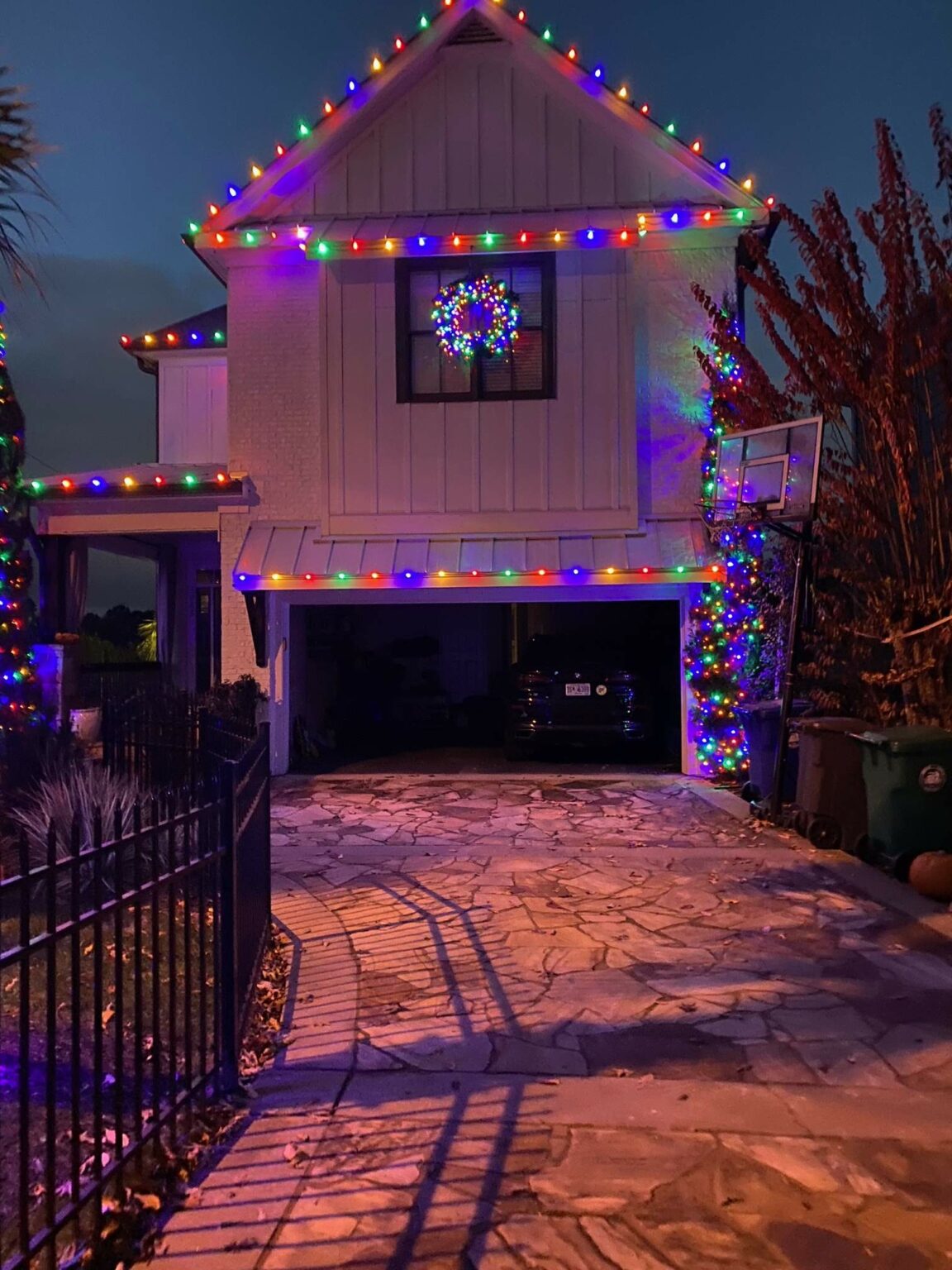 Holiday Lighting Services in Brookhaven, GA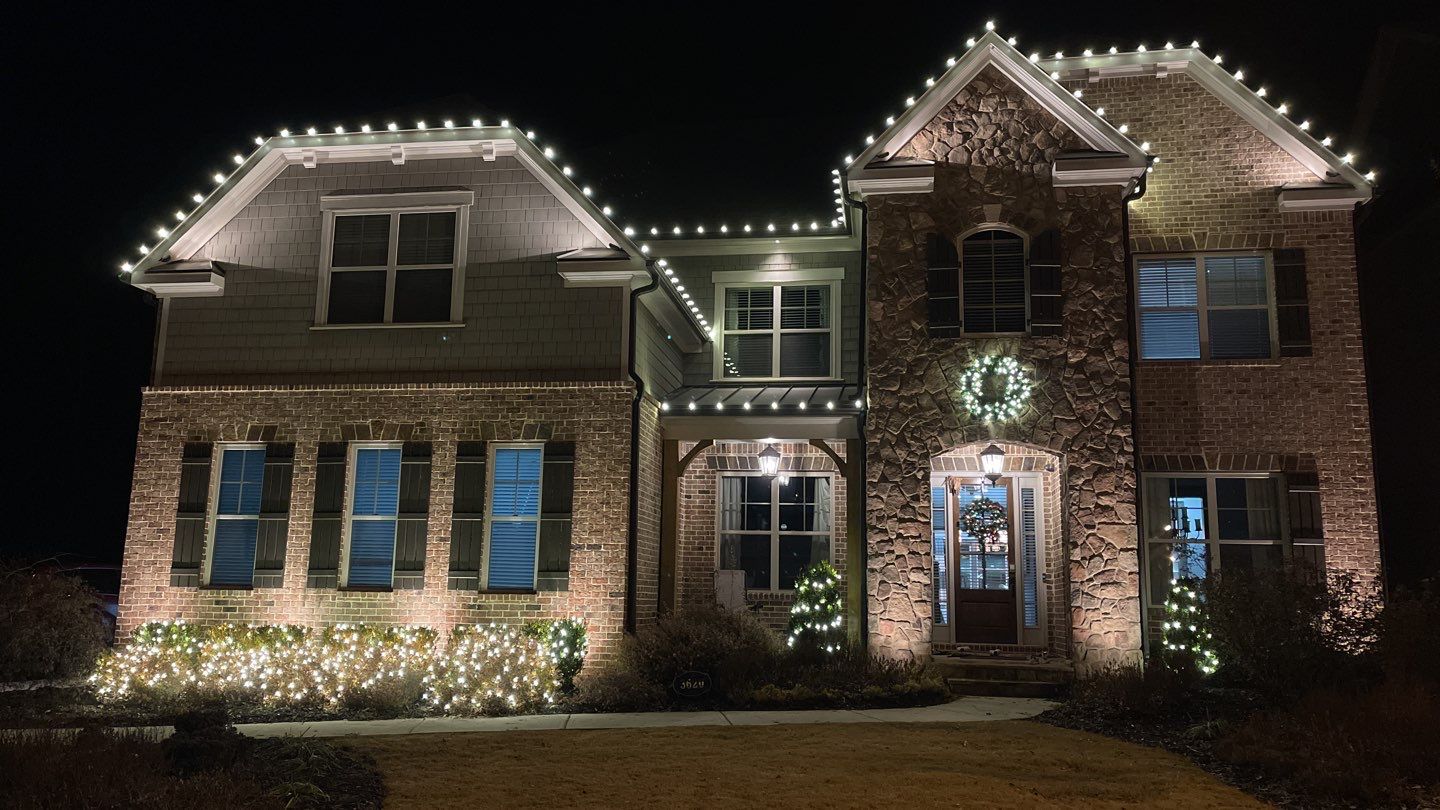 Customized Residential

Holiday Lighting Designs
Step into a world of holiday enchantment where your imagination takes center stage. At Lights All Year, we specialize in creating customized residential holiday lighting designs that bring your vision to life. Whether you dream of a classic winter wonderland or a vibrant display of colors, our expert team collaborates with you to craft a design that perfectly suits your style. From intricate roofline lights to elegant pathway illuminations, every detail is tailored to illuminate your unique holiday story. Let us weave the magic of the season into your home with personalized designs that create lasting memories and awe-inspiring moments.
Call Today for a Professional

Christmas Light Installation
Make this holiday season truly extraordinary with our professional Christmas light installation services. From stunning roofline displays to intricate yard arrangements, our expert team at Lights All Year is poised to transform your home into a radiant masterpiece. Say goodbye to the hassle of tangled lights and precarious ladders, we've got it all covered. Call today and book your holiday lighting installation. Let us bring the enchantment of the holidays to your doorstep with safe, dazzling, and expertly executed light installations.