Permanent Lighting Brookhaven, GA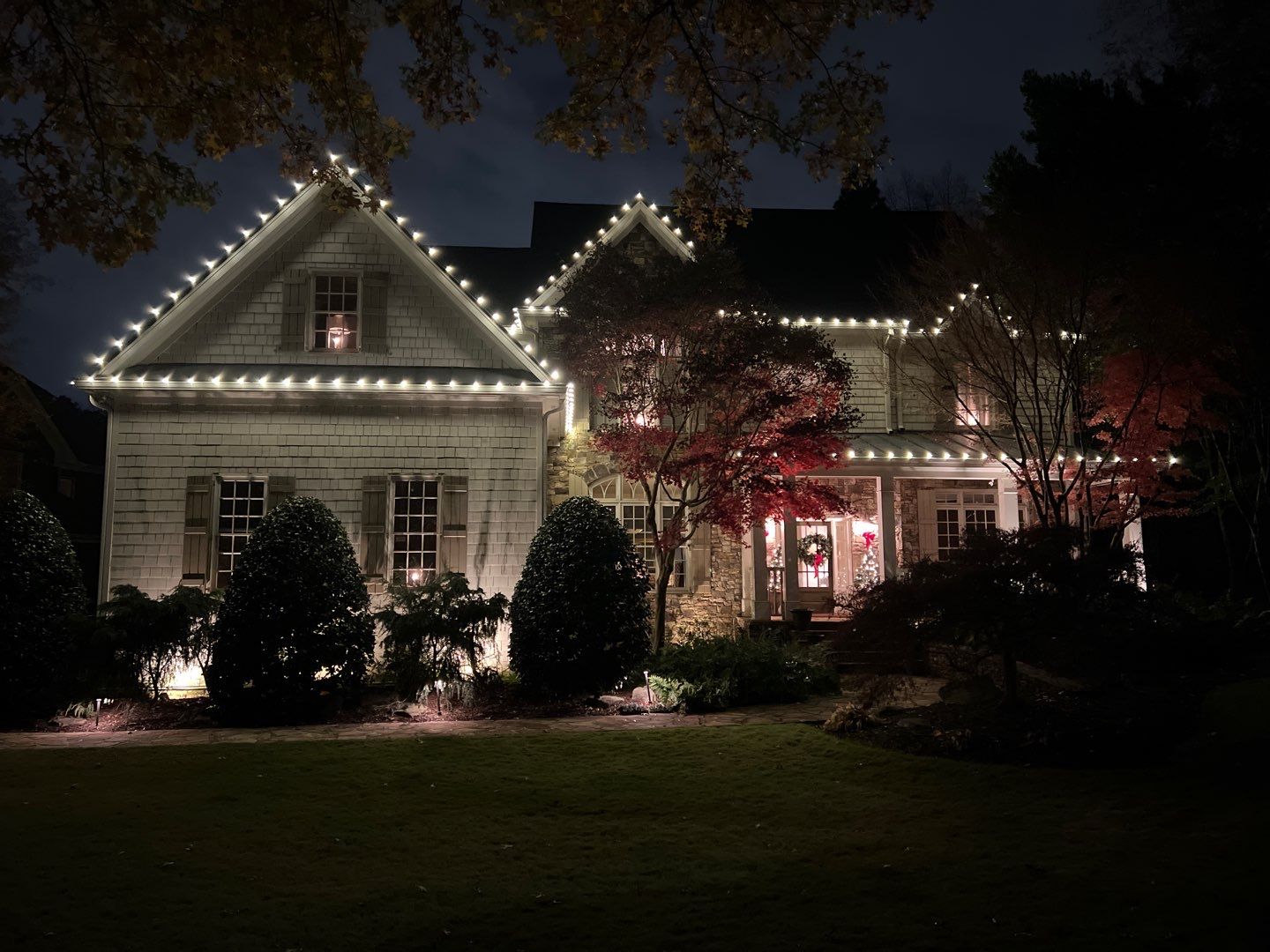 Boosting Home and Business Appeal

with Outdoor Lighting Installation
Lights All Year can help home and business owners in Brookhaven, GA with the installation of permanent outdoor event and holiday lighting! The versatility and convenience of permanent lighting installations cannot be overstated. Imagine a beautiful event lighting display that keeps the fun going from event to event or a magical holiday season that never has to end!
With the expert outdoor lighting installers at Lights All Year, you can achieve the same lasting results for your home or business. No matter what you're looking for, our team will work closely with you to make sure you have the most transformative experience through exterior lighting imaginable!
In the dynamic world of Brookhaven's business scene, there's an often-overlooked secret weapon: exterior lighting. At Lights All Year, we specialize in transforming your business property into a magnet for attention, welcoming patrons with a well-lit ambiance that leaves a lasting impression. Exterior lighting isn't just about functionality; it's about crafting an atmosphere. Imagine your business property bathed in a gentle glow as dusk settles over Brookhaven. The right lighting design can emphasize your architectural features, highlight your entrance, and create a warm and inviting aura that beckons customers to step inside.
Lights All Year's expert team understands that the key to successful exterior lighting lies in strategic placement and thoughtful design. We collaborate closely with you to understand your business's identity, goals, and unique features. The result is a customized lighting solution that not only enhances your property's aesthetics but also communicates your business's professionalism and attention to detail.
But exterior lighting isn't just about aesthetics; it's about function too. Well-lit exteriors enhance safety and security, creating an environment where customers feel comfortable exploring your business even after the sun sets. From restaurants to retail stores, offices to boutiques, the right exterior lighting can set the mood and leave a positive impression that lingers long after customers leave.
Low Voltage Lighting

for Commercial Spaces
At Lights All Year, our approach to customized RGB LED lighting is rooted in collaboration. We work closely with you to understand your business's personality, goals and desired ambiance. From there, we design a lighting concept that reflects your vision, incorporating color schemes that resonate with your brand identity. Whether you're looking for bold and vibrant or soft and elegant, our RGB LED lighting solutions are tailored to your preferences.
One of the remarkable features of RGB LED lighting is its adaptability. With the ability to adjust colors and intensities, you can seamlessly switch between different settings to suit various occasions. From warm and inviting tones for cozy gatherings to energetic and vibrant hues for lively events, your Brookhaven business property can transform at the flick of a switch.
Whether you're launching a new product, hosting a special event, or simply seeking to create a unique customer experience, RGB LED lighting offers endless possibilities for transforming your space. Call today to speak with one of our friendly staff to discover what customized RGB lighting can do for your business!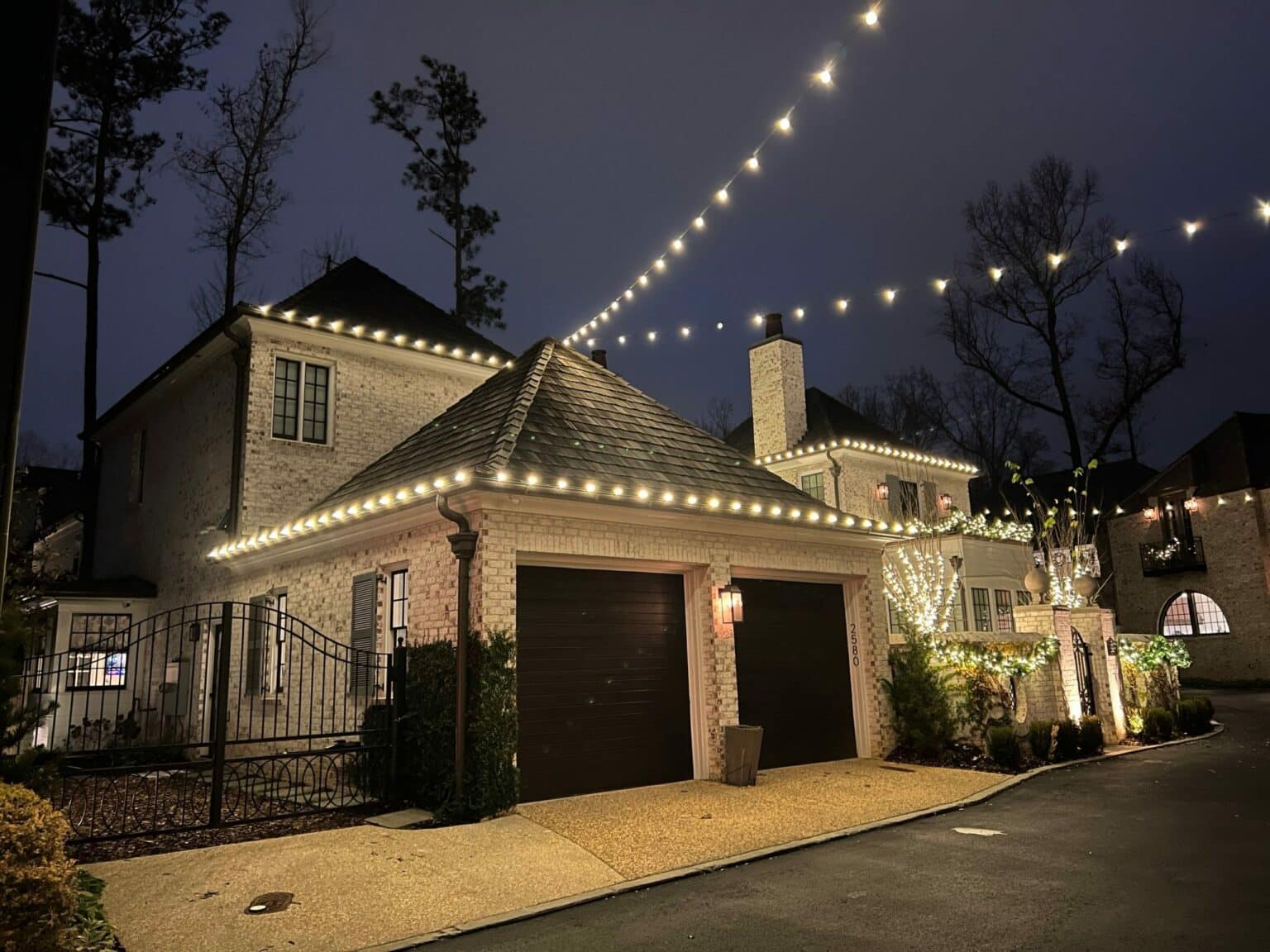 Outdoor Lighting Services in Brookhaven, GA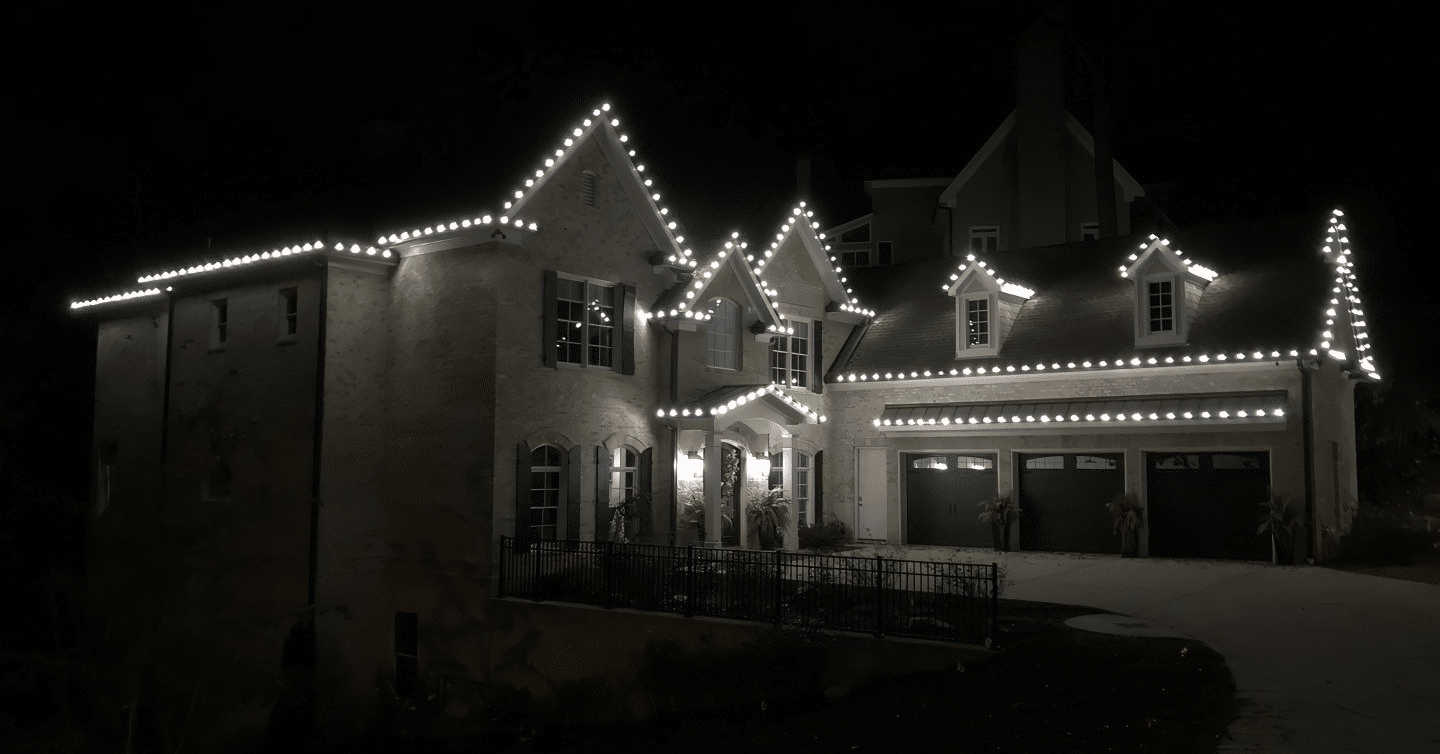 Trusted Exterior Lighting

Installers of Brookhaven, GA
Reliability is at the core of our outdoor lighting services. We understand the importance of seamless installations, maintenance, and performance. When you choose Lights All Year, you're choosing a partner that delivers consistent, top-notch results. Whether it's permanent Christmas lights, striking exterior lighting, or innovative RGB LED solutions, we're dedicated to ensuring that your Brookhaven property shines bright all year long.
Our unwavering dedication to seamless installations, meticulous maintenance, and consistent performance underscores our commitment to being a trusted partner in your illumination journey. When you choose Lights All Year as your outdoor lighting partner, you're selecting more than just a service, you're choosing a partnership built on trust and proven excellence. Our consistent, top-notch results are a reflection of our commitment to providing your Brookhaven business property with lighting solutions that stand the test of time.
Whether you're seeking permanent Christmas lights that evoke festive charm, striking exterior lighting that enhances curb appeal, or innovative RGB LED solutions that transform your ambiance, rest assured that our dedication to reliability is at the core of everything we do. We are known as one of the most trusted outdoor lighting companies Brookhaven, GA has to offer.
Get in Touch Today to for

Permanent Christmas Lights
Our team of dedicated exterior lighting installers are here to guide you through the process, ensuring that your business enjoys the benefits of our exquisite lighting solutions. The process is smooth and straightforward. Once you've shared your requirements and aspirations with us, our team will collaborate with you to craft a lighting design that complements your property's architecture and enhances its appeal. We'll discuss fixture placement, lighting angles, and color schemes, ensuring that every detail is meticulously considered.
Ready to take the first step towards illuminating your Brookhaven property with permanent lighting that radiates allure? Get in touch today and kickstart your business, or your home's, transformation through permanent outdoor lighting installation!