Residential Holiday Lighting Atlanta, GA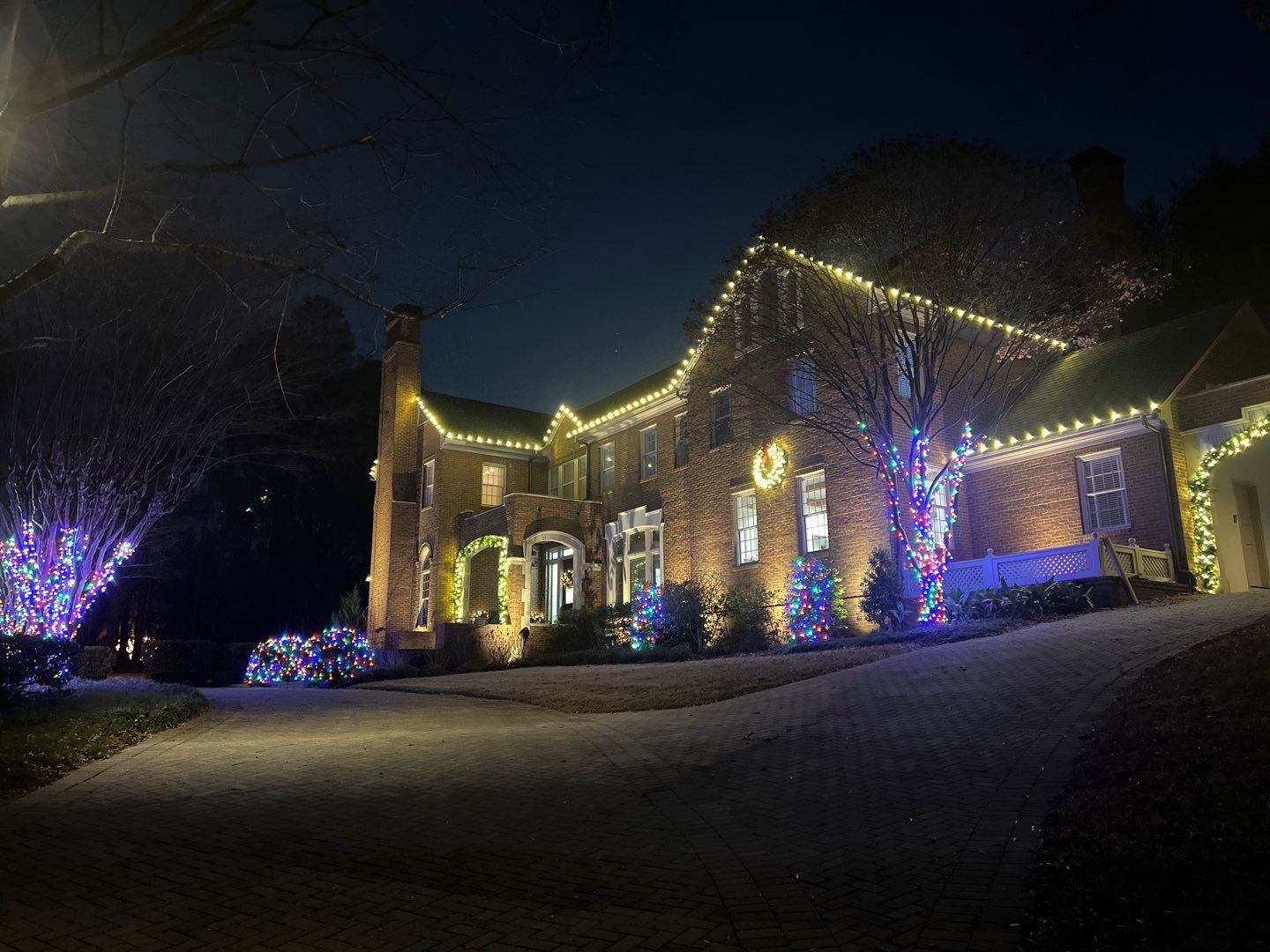 Looking For Holiday Light

Installers Near Me?
Before you know it, Christmas is always just around the corner, and it's never too early to prepare for it. There's a lot that goes into decorating your home for the holidays, such as; buying the decorations, planning your display design, spending time untangling your lights, and having to spend hours outside on your ladder trying to hang them up. This can be time-consuming and exhausting. The good news is it doesn't have to be. If you've been looking for holiday light installers near me, Lights All Year is the company to turn to. We'll provide you with a beautiful display without having to put in the hard work that typically comes with it. With our help, you can sit back and enjoy the holiday season while we take over your outdoor lighting display.
At Lights All Year, we're a reliable Christmas lighting company that's passionate about providing our customers with incredible lighting displays they will love. We utilize our top-of-the-line tools, equipment, and lights to deliver you a lighting display that will flow with the design of your home. Our technicians will enhance the beauty of your home as opposed to overshadowing it and making the design clash with the architecture of your home. You can trust that you're in good hands with our team as we are the best holiday light installers Atlanta, GA, has to offer.
#1 Holiday Light Installers

In Atlanta, GA
Have you searched for Christmas light installers near me? While there are other professional Christmas light installation companies around, you must choose the right one. It can be challenging to pick which company you want to work with, especially when choosing one online. Luckily, you don't have to look too far to find the right company to hire, as we are known for being the best lighting company in the Atlanta area.
We offer a full range of services to ensure that your lighting needs are covered, not just during the holidays. Our other residential services include; landscape lighting, event lighting, outdoor and cafe lighting, and wedding lighting. We are the trusted name in the area that you can count on to provide you with high-quality residential Christmas light hanging services. Make sure you check out our gallery of pictures we've provided on our website of past customers' results so you can get a feel of what our installers can do for your home.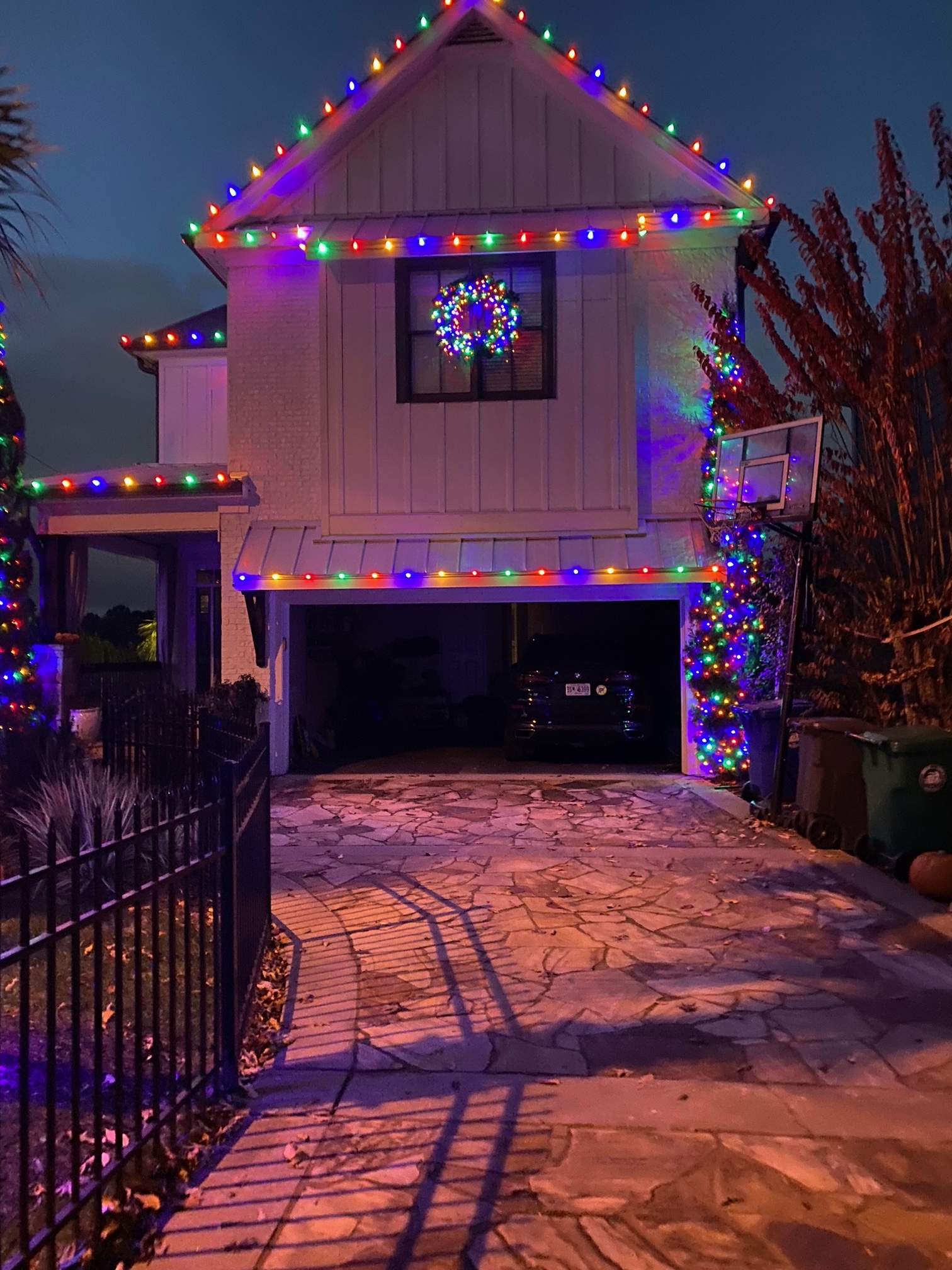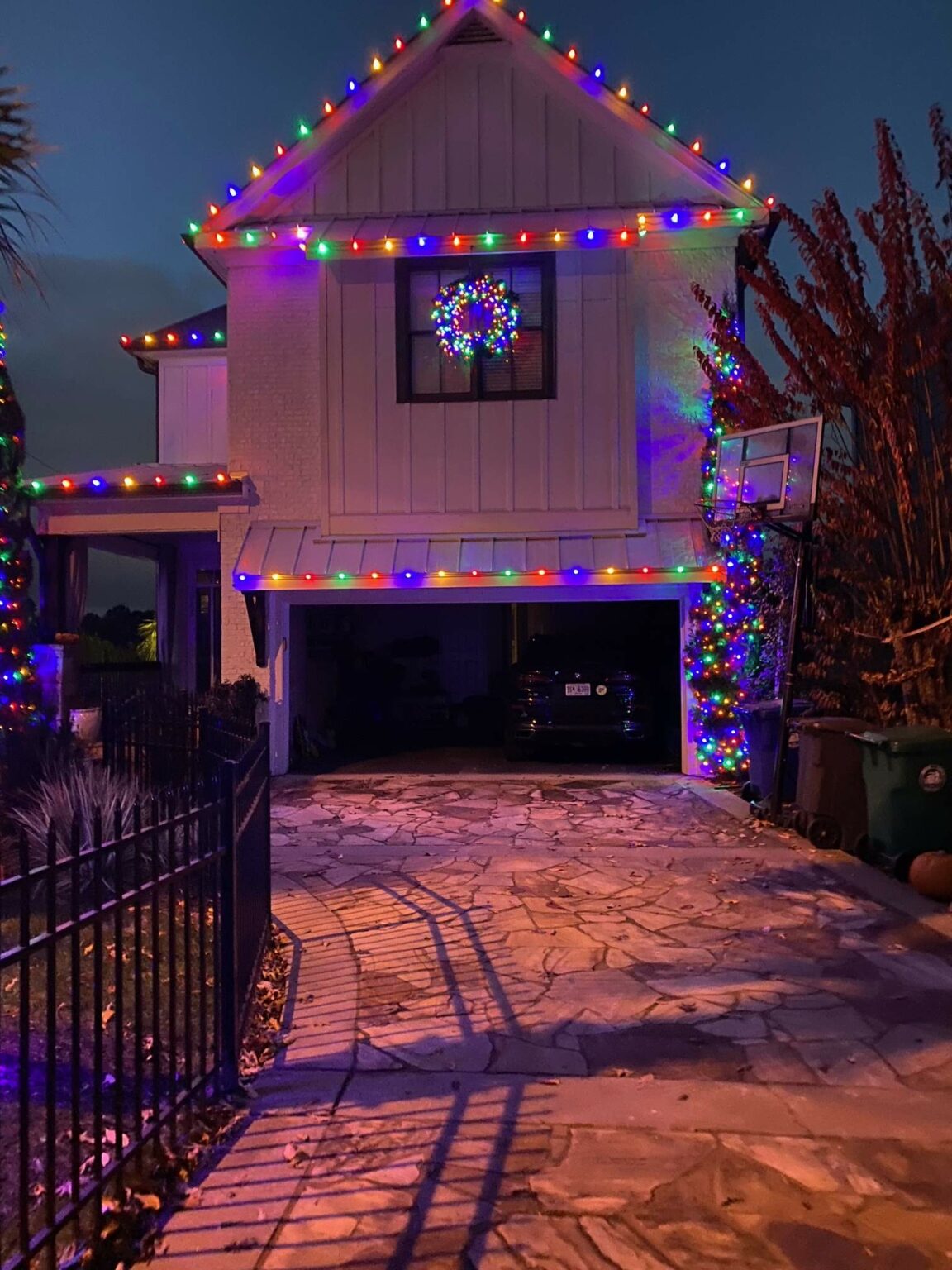 Holiday Lighting Services in Atlanta, GA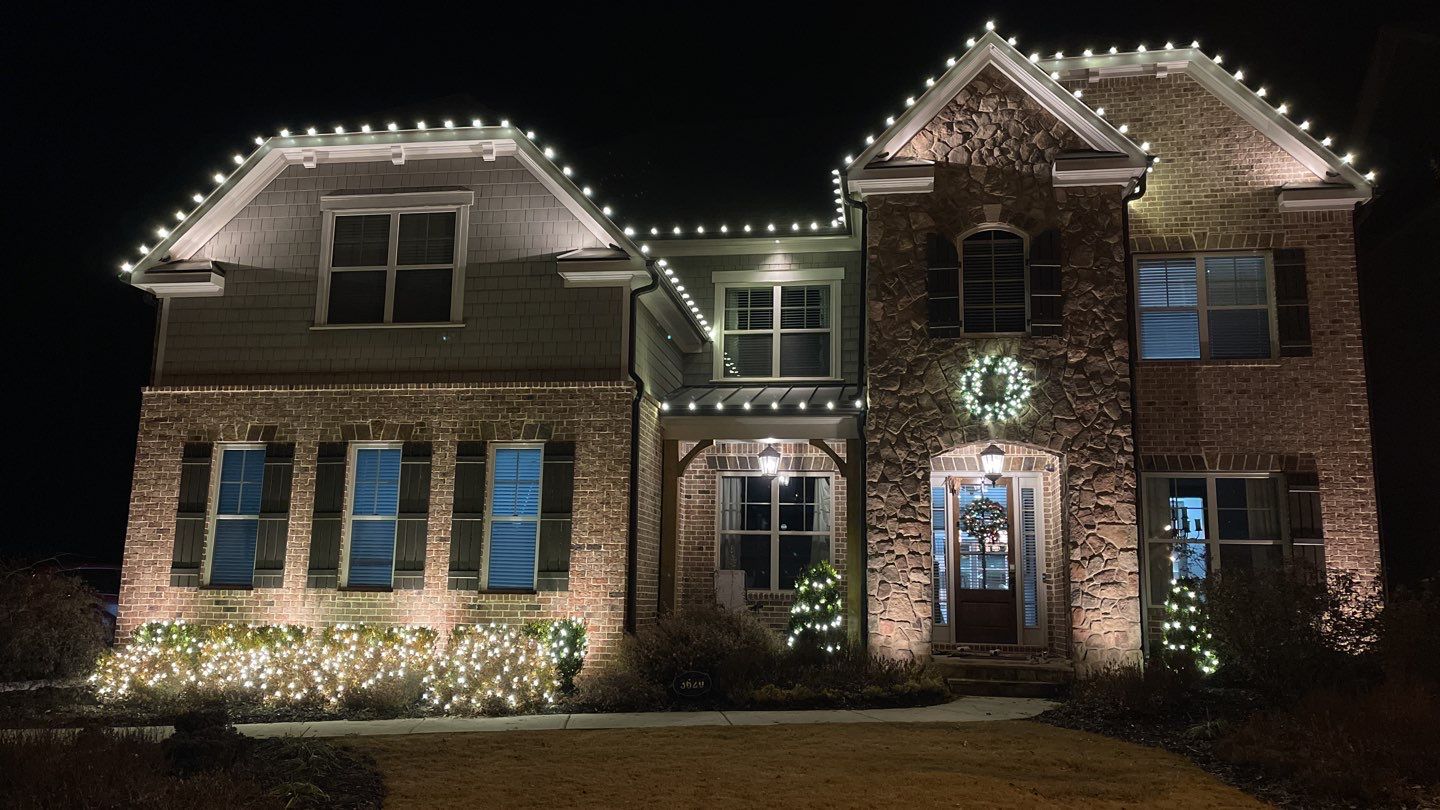 Celebrate the Holidays With Our

Professional Christmas Lighting
Holiday lighting displays have evolved over the years. Homeowners have gone from a simple lighting display with some decorations to flashing lights that can sync up to music. Whether you're looking for a classic strand of lights or you want to go above and beyond with your lighting display, we are the company to call. We love to hear your ideas for your home and learn how we can take your home up a notch this holiday season and bring your vision to life. Our technicians are talented, have an eye for design, and are some of the best Christmas light installers Atlanta, GA, has to offer. Throughout the process of our professional Christmas lighting service, we will be there to help from planning your display design to taking down your holiday lighting in Atlanta, GA.
Do you want the outside of your home decorated for the holiday season, but you just don't have the time to do it? Now, you can relax and enjoy yourself this Christmas knowing that your holiday lighting display is taken care of. You can now have a stunning outdoor holiday lighting display without the hard work that it typically takes to install them. With the countless amount of holiday activities or traditions, there are to do, you can spend more time doing those than standing on a ladder for hours trying to put up your lights. Not to mention, trying to design a lighting display yourself can bring stress and put unnecessary pressure on you. Let our installers help! By working with us, you'll save time and energy, enhance the quality of your display, and reduce the risk of injury. Working with us couldn't get any easier.
Contact Our Christmas Lights

Decorators In Atlanta, GA Today!
Christmas is just right around the corner. Are you ready for it? It's never too soon to plan out your Christmas lighting display. At Lights All Year, we will work with you to provide you with the best Christmas lighting in Atlanta, GA. Our goal is to make your Christmas that much more special with a unique, spectacular, and memorable lighting display that you and your family will talk about for years to come. To learn more about our residential holiday lighting service, make sure you reach out to our Christmas lights decorators in Atlanta, GA, today!