Permanent Lighting Atlanta, GA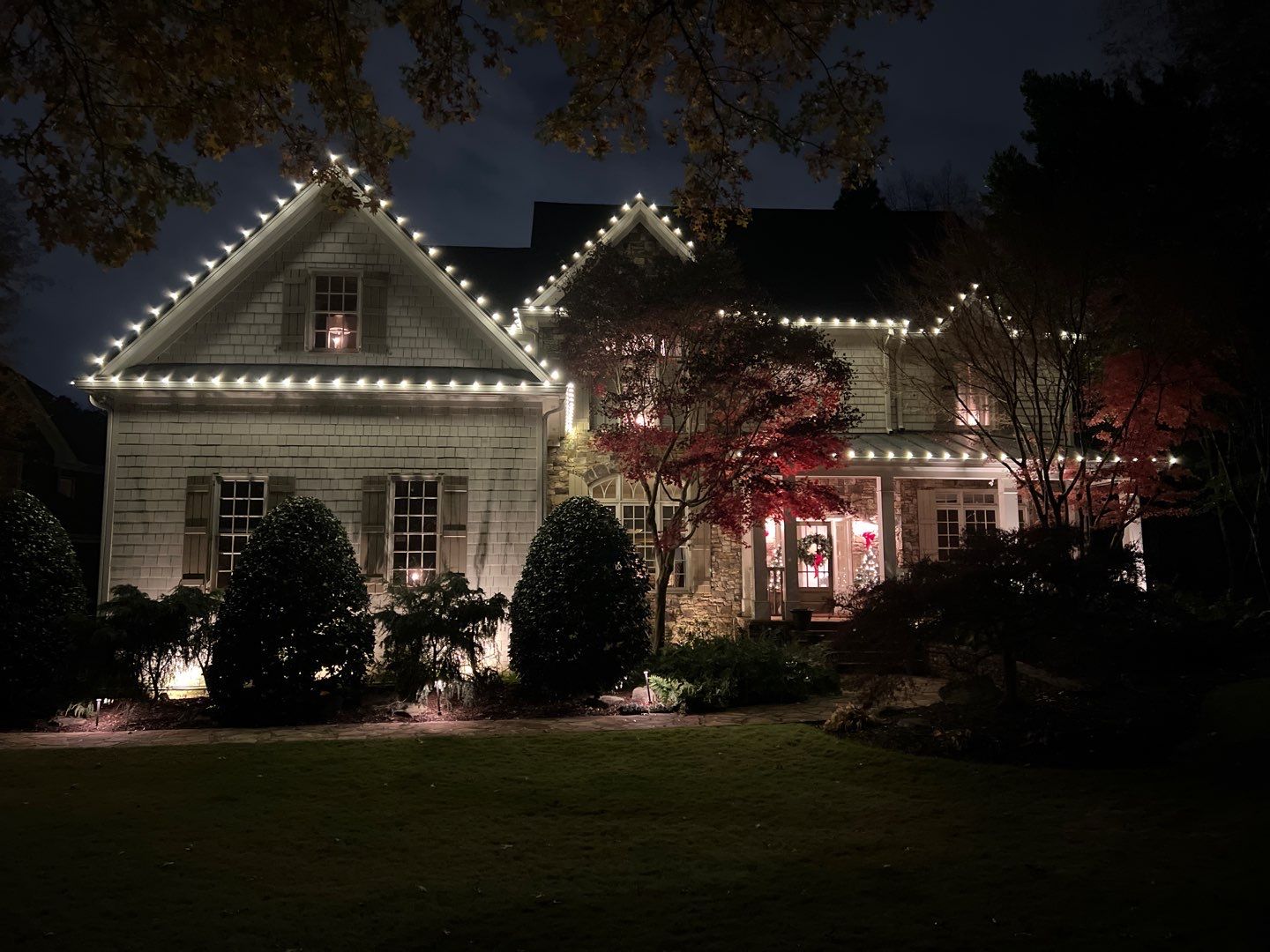 The Best Low Voltage

Lighting In Atlanta, GA
Are you someone who loathes having to put up or take down outdoor Christmas lights? Many people love having outdoor holiday lights, but they dislike the process of installing them. You can now have it both ways where you can enjoy low voltage lighting in Atlanta, GA, year-round without ever having to install or take them down again. While this sounds too good to be true, it's not. At Lights All Year, we proudly offer the best permanent holiday lights in the area. 
It can be challenging to find the right permanent lighting company that is well-versed in installing permanent Christmas lights in Atlanta, GA. Permanent Christmas lights take skilled and talented exterior lighting installers to execute the display seamlessly. You'll have this lighting display on your home for several years, so you want to make sure that it's done correctly the first time around. This is where our team at Lights All Year comes in. We are staffed with dedicated, qualified, and hardworking installers who have what it takes to provide you with stunning results, no matter how big or small the job is. We take every job we do seriously and we treat every home or business with care and respect. We will ensure that we are careful around your landscaping during your low-voltage outdoor lighting service. We understand how hard you've worked to keep your landscaping well-maintained, and we don't want to ruin that. You can count on our team to provide you with seamless services, results, and customer service.
Top-Rated Exterior

Lighting Installers
Holiday lights bring ambiance, color, and warmth to your home or business. They are part of a long-standing Christmas tradition; however, who says holiday lights should only be used during Christmas time? With permanent outdoor lights, you can use them all year long. You'll be able to customize the colors of your lights and use them for any occasion, like Halloween, Fourth of July, Easter, etc. With temporary lights, you only have the option to use what you buy, and if you get tired of the colors, you would have to take them down and install new ones. With permanent lights, you can change the color scheme with the click of a button.
One benefit that appeals to many homeowners and business owners is that you never have to worry about the hassle of temporary outdoor lights again. Having to untangle the strands, ensuring that you bought the right lengths, having to install and take down, etc., are problems of the past. You no longer have to spend hours and potentially even days installing Christmas lighting displays anymore. Now, you can enjoy the benefits of your permanent holiday lights while spending your free time doing more Christmas activities and making memories with your loved ones.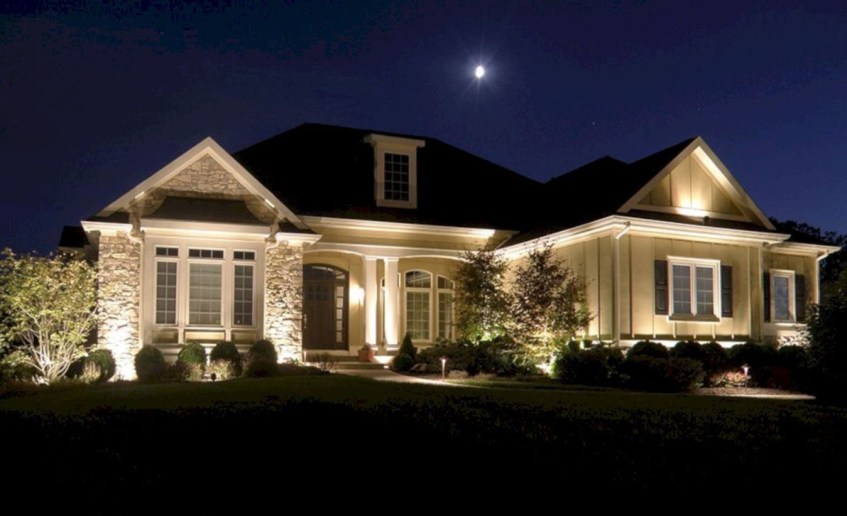 Outdoor Lighting Services in Atlanta, GA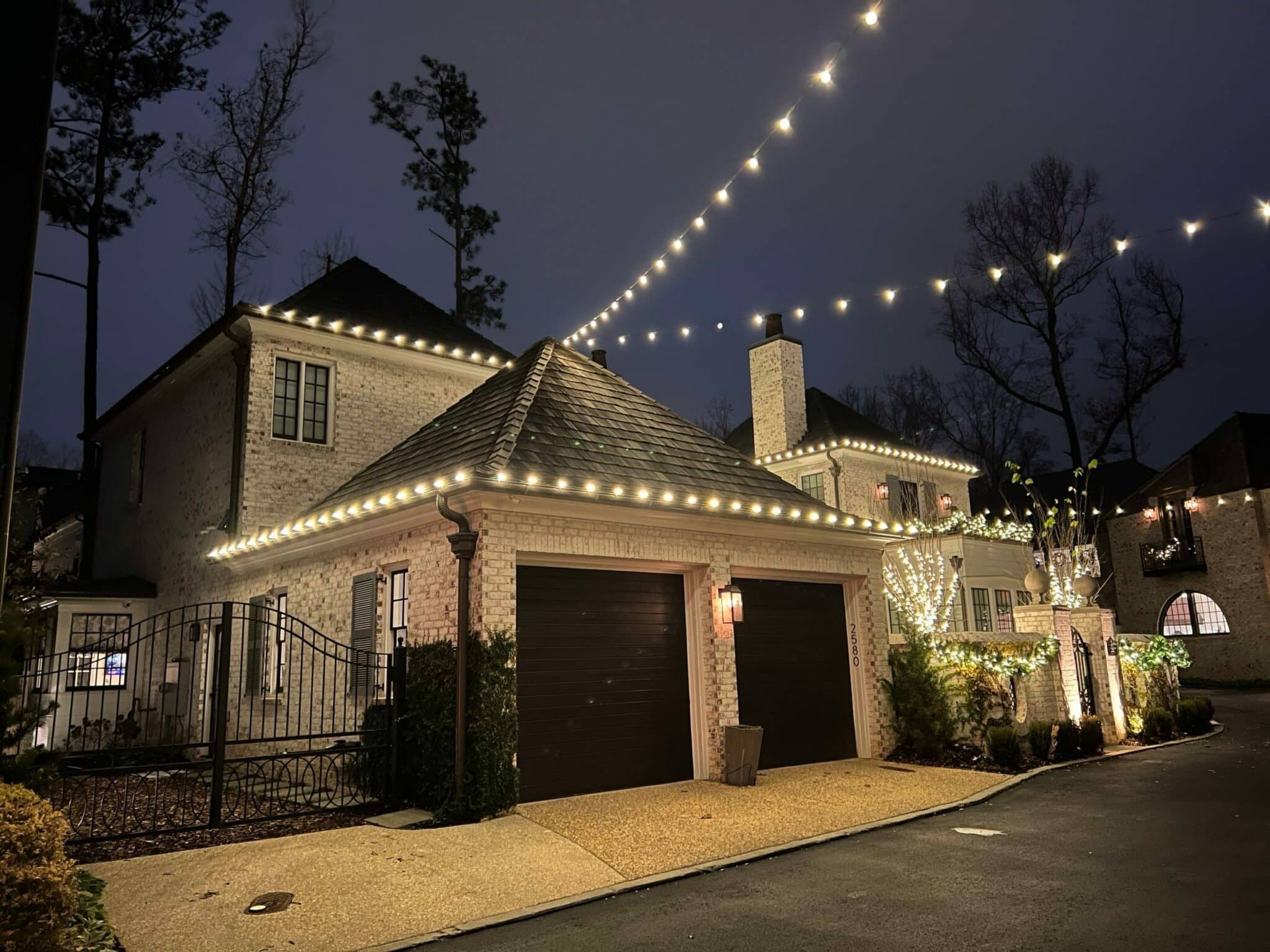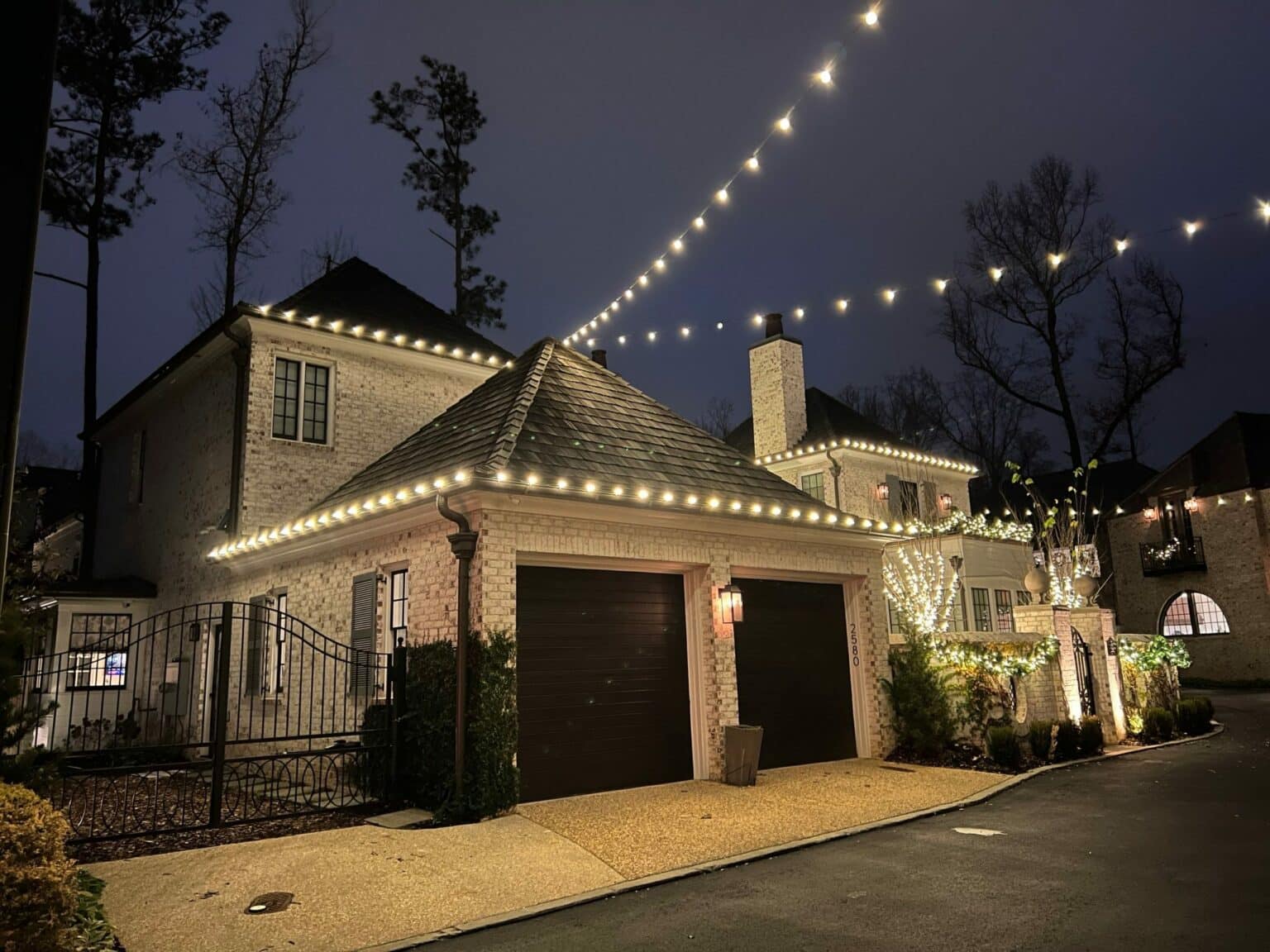 Enhance Your Home With

Permanent Christmas Lights
There are several advantages of permanent lights. One benefit is that your home or business will stand out. A stunning lighting display can catch people's eyes. The first impression of your business or home is everything. Your property is the first thing people will see when they arrive, and you want to make a good first impression. A lighting display will not only grab their attention, but it will start their impression of your property off on a good note.
Another great advantage of exterior lighting on houses in Atlanta, GA, is they are energy efficient. We use RBG LED lights, which means that they are more energy-efficient than incandescent lights. LED lights will save you money on your energy bill, which means that the investment in permanent lighting will eventually pay off. Permanent lighting is also incredibly durable. They are built to last through harsh weather conditions and withstand daily outdoor elements. This means that your lights will keep up through chilly winters and hot summers.
Contact Us Today For Exterior

Outdoor Lighting Installation
Are you interested in never having to install or take down outdoor Christmas lights again? With our help, we can make this a possibility. We are known as one of the best outdoor lighting companies in the Atlanta, GA area. Installing your own temporary Christmas lights can be incredibly time-consuming and also dangerous. With permanent exterior home lighting in Atlanta, GA, you'll no longer need to worry about putting yourself at risk of injury or stressing out about the time you've spent on your holiday lights. We've got you covered at Lights All Year. We can help transform your home or business so you can benefit from holiday lights year-round. There's nothing better than the holidays, and now you can enjoy bright, fun, and cheery holiday lights all of the time. To learn more about our permanent lighting service, and the other lighting services we offer, or for a free quote, make sure you get in touch with our team today!