Residential Holiday Lighting Alpharetta, GA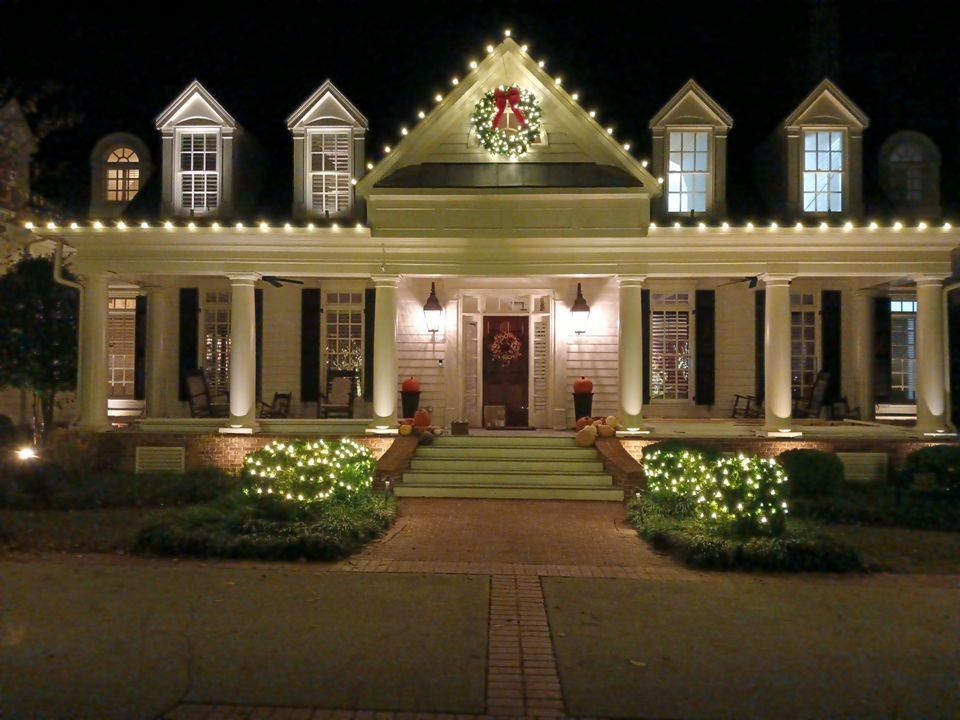 Looking For Christmas Light

Installers Near Me?
Have you been looking for Christmas light installers near me? Look no further than Lights All Year! We are the Christmas lighting company to turn to for all of your outdoor lighting needs, whether you need residential professional Christmas light installation, event lighting, wedding lighting, landscape lighting, or outdoor and cafe lighting. We are known for our unique and stunning holiday lighting displays, and our Christmas light installers in Alpharetta, GA, look forward to taking your outdoor holiday home decor up a level this year. 
At Lights All Year, installing lights on homes isn't just a job for us, but it's a passion. Our installers are dedicated to providing you and your family with a holiday lighting display you'll love. We have the experience, skill set, and drive needed to ensure that you get the best lighting display possible. Our customer service is also unmatched. It's essential to us that you have an excellent customer experience with us, and that we earn your trust to keep coming back to us every year. Whether you're looking to have the outside of your home decorated just for the fun of it, or you need it decorated with a beautiful holiday lighting display for a Christmas gathering or party, you can count on us! There's no project that will be too big or small that our holiday light installers in Alpharetta, GA, can't handle.
Top Christmas Light

Installers In Alpharetta, GA
Christmas time is all about getting in the spirit and making lasting memories with your loved ones. People oftentimes remember the little details of the holiday season, like their Grandma's delicious gingerbread cookies, the silly Christmas pajamas they have to wear for pictures, or a spectacular lighting display that they saw driving through the neighborhood. By putting up a unique and fun holiday lighting display, you're not only creating memories for yourself and your family, but you could also be creating memories and spreading that holiday spirit throughout the community. Not to mention, you don't want to be the only house on the block that doesn't share in on the fun just because you didn't have time to put holiday lights up. This is where our team comes in. You don't have to skip out on this long-standing tradition when you partner with us. We will work with you to capture your vision and bring it to life.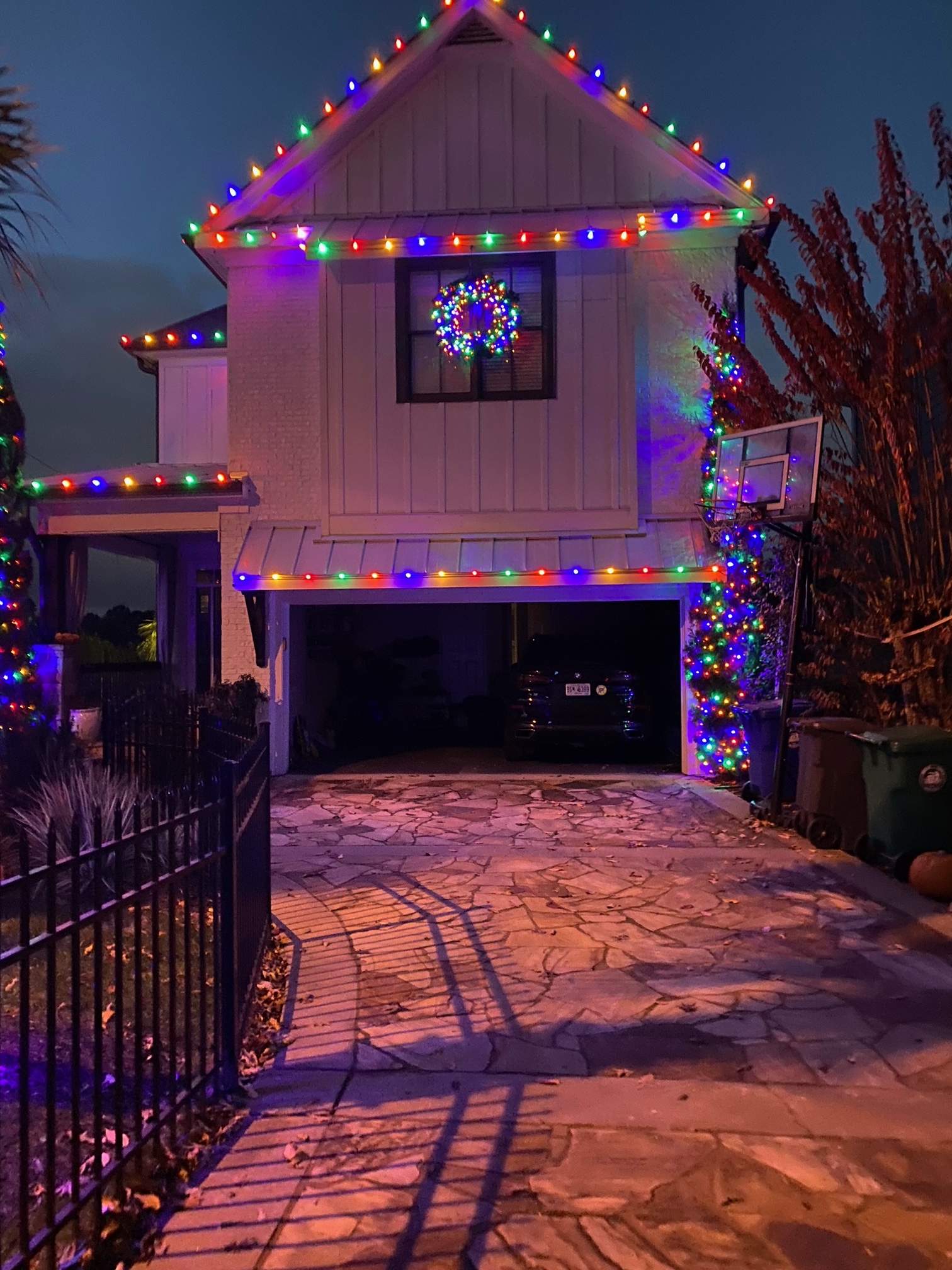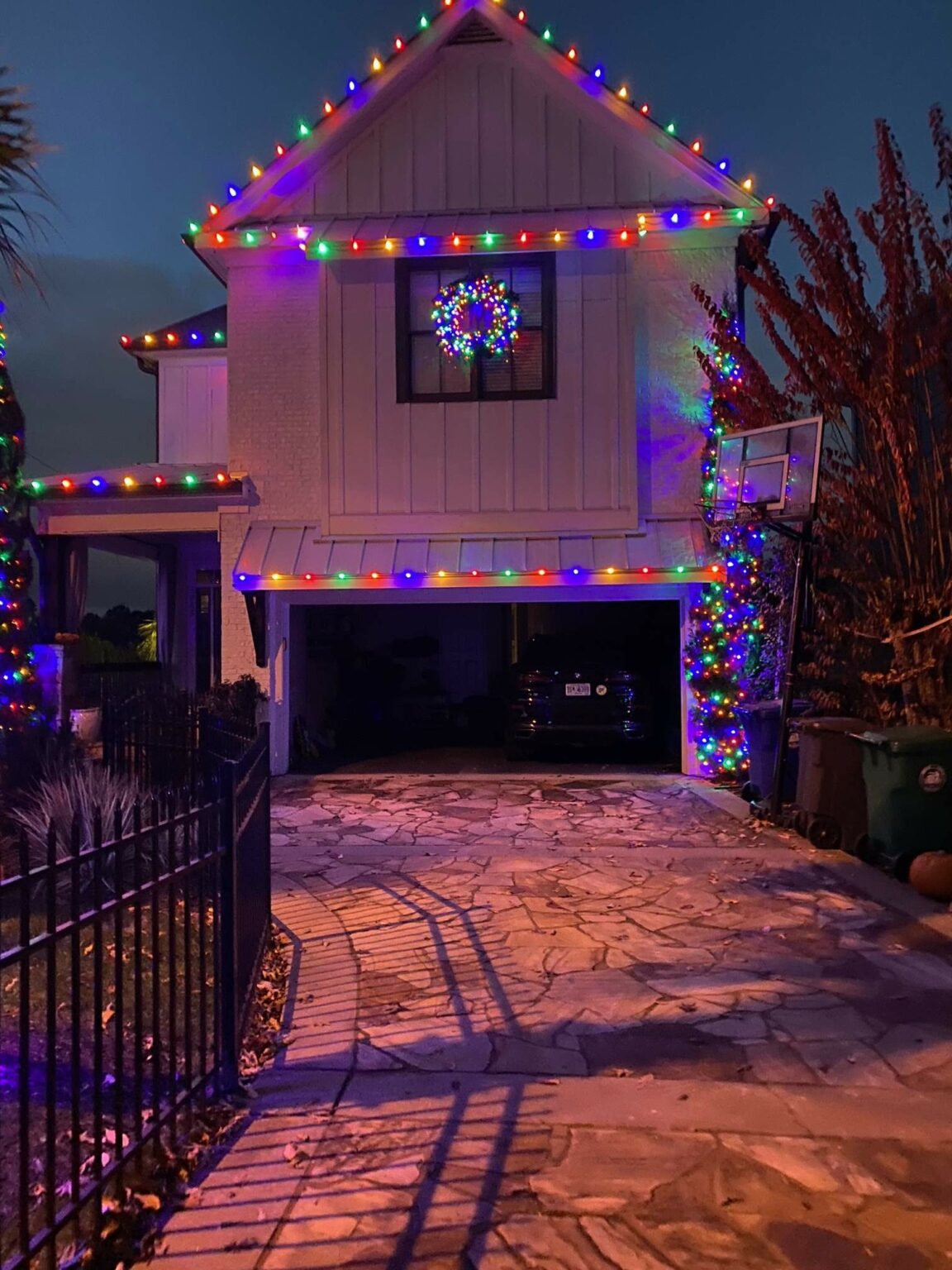 Holiday Lighting Services in Alpharetta, GA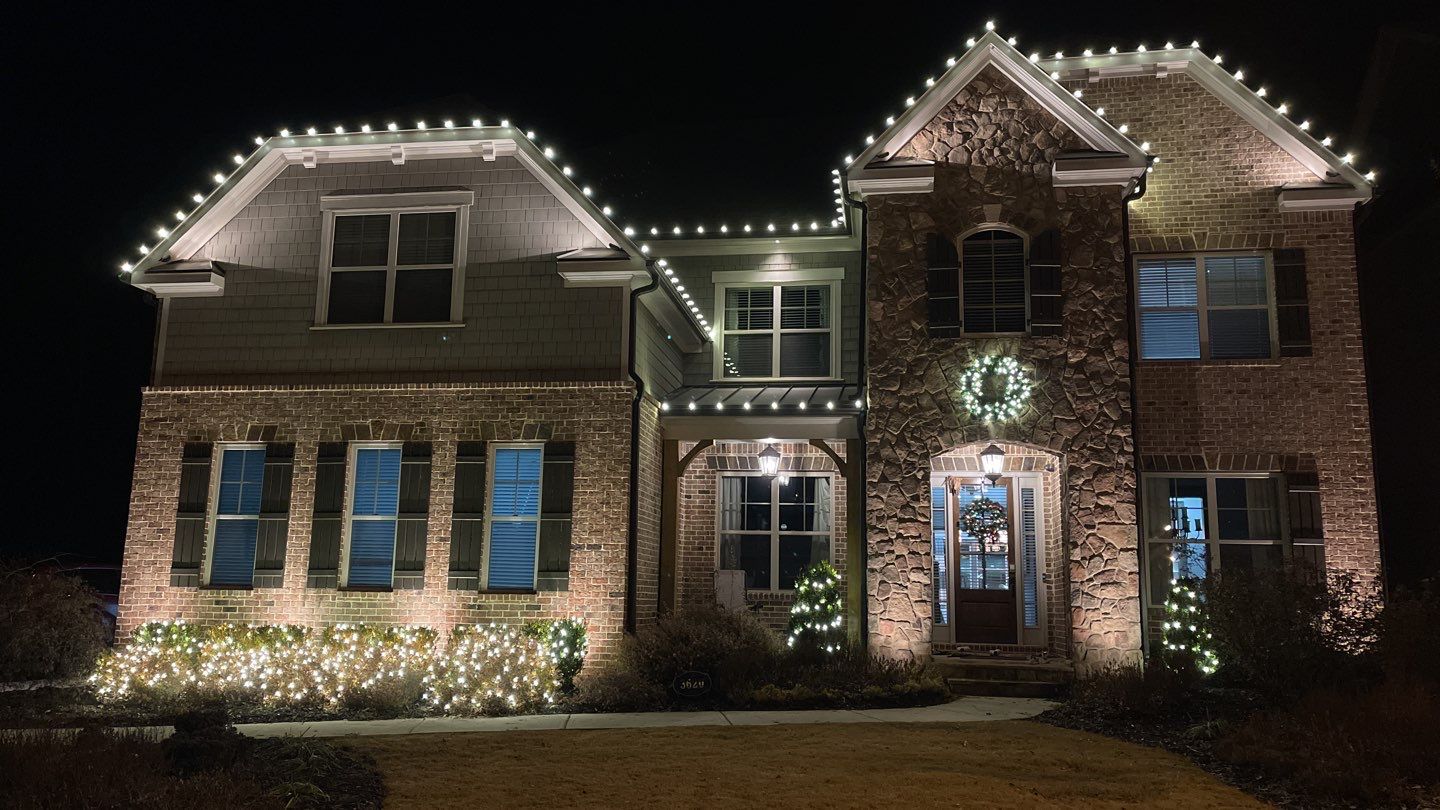 Take Your Decorating Up A Notch

With Our Christmas Light Hanging Service
Are you typically the type of homeowner who wants to have the outside of your home decorated for the holidays, but you just don't have the time or patience to hang lights outside? Decorating the outside of your home for the holidays is hard work. It's not only a hassle, but it can be dangerous. Having to spend hours or even days trying to untangle lights, trying to come up with a decent design, balancing on a ladder to hang them, etc., can be exhausting. Not to mention, anytime you have to use a ladder, you put yourself at risk of injury. Getting hurt from putting up holiday lights isn't worth it. Let us take this job over for you. We are licensed, bonded, and insured to give you peace of mind that you're protected through your Christmas light hanging service. We will work carefully, quickly, and diligently to provide you with the best Christmas lighting in Alpharetta, GA.
Have you been searching for holiday light installers near me? While other companies offer holiday lighting in Alpharetta, GA, we are the ones that you can trust. We have a gallery of pictures on our website that shows our past work that we've provided customers, and we also are backed by positive reviews. Working with us is essentially risk-free. If you're not 100% satisfied with your professional Christmas lighting display, we will make things right.
Call Our Christmas Lights Decorators

In Alpharetta, GA Today!
With Christmas quickly approaching, are you ready for it? It's never too early to get ready or get your lighting display plans up and running. Our team at Lights All Year is here to help make this entire process run smoothly and to ensure that your lighting display turns out the way you envisioned it. The holidays are the perfect time to make the outside of your home more lively, bright, and cheery, and our lighting displays will do just that. Our Christmas lights decorators in Alpharetta, GA, are equipped with the right tools, equipment, and the highest-quality lights to install on the outside of your home. To learn more about the residential holiday lighting service, and the other services we have to offer, or for a free quote, make sure you get in touch with our team today!