Event Lighting in Johns Creek GA
Event Lighting in Johns Creek GA
Ranked as one of the best places to live in Georgia, is the booming town of Johns Creek. Approximately 80,000 people call Johns Creek their home. This area has a lot to offer to residents and visitors alike, including a plethora of outdoor recreation opportunities, shopping, fine dining, excellent schools, good living options, and so much more. Johns Creek runs along the Chattahoochee River, and many people are drawn to the beauty and calmness that the river offers. 
Top-Rated Holiday Lighting Johns Creek
As a residential or commercial property owner in the Johns Creek area, you may find yourself looking for a lighting company that can help you brighten up your outdoor environment or take care of other lighting needs and projects. The professionals from Lights All Year welcome the opportunity to work with you on any of your lighting-related projects. Our professionals are trained and equipped to install, repair, or design lighting plans for your home or business. We know that many people want to illuminate their outdoor areas with lights that provide elegance, security, and brilliance, and we work diligently and carefully, in order to provide high-quality lighting services for all of our customers.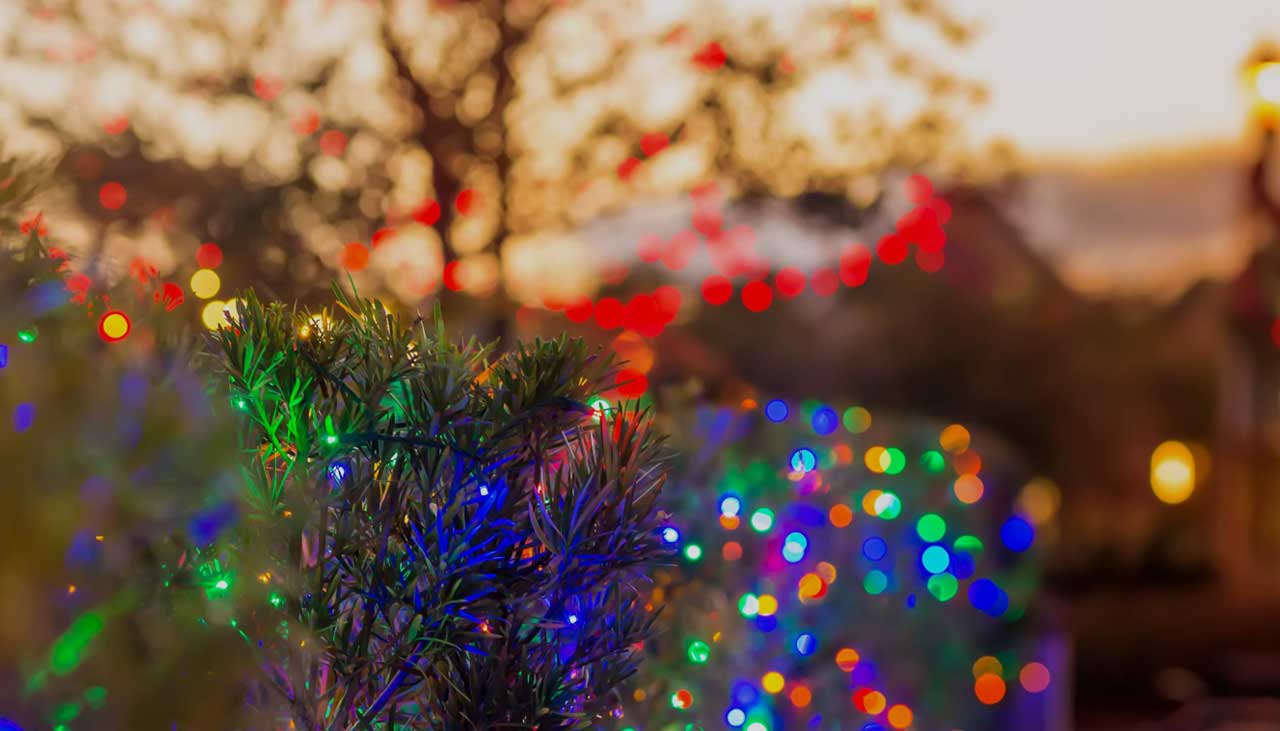 Outdoor Entertainment Lighting and Wedding Lighting Services
Among the many lighting services that we provide, some of them include; LED event lighting and other outdoor LED lighting, party lighting, wedding lighting, outdoor entertainment lighting, Christmas light installation, and so much more. As a unique specialty of ours, along with our holiday lighting services, we are also experienced Christmas decorators, too.  If you are looking for a Johns Creek Christmas light installation company, then remember our name every year. Lights All Year specializes in brightening up your property during the holidays, as well as any other time throughout the year.
#1 Party Lighting & Christmas Light Installation Johns Creek GA
From the moment that our technicians begin working on your property until the final light exhibit is complete, we guarantee that we will work efficiently and carefully, so we can provide you with the service and the results that you expect. If you have event lighting projects, special party projects, or any other project that requires expert lighting assistance, then please contact a representative from Lights All Year today. 
Christmas Decorators at both Residential & Commercial Properties in Johns Creek
We look forward to helping you illuminate your property and highlighting the beauty of your own place.