Outdoor LED Landscape Lighting in Atlanta GA
Outdoor LED Landscape Lighting in Atlanta GA
Atlanta is a big, growing city that doesn't appear to be slowing down in the near future. We are thrilled to be a part of this thriving, bustling city and helping the residential and commercial properties, in the area, light up the nighttime sky. Our company, Lights All Year, is your local landscape lighting company that specializes in creating lighting designs and settings that are noticeable, memorable, and desirable for all. If you have lighting features or needs that you would like to see, then please contact Lights All Year today!
Top-Rated Atlanta Landscape Lighting Installation
Landscape lighting in Atlanta is the best way to make your property stand out. The professionals from Lights All Year take pride in the work that we provide for our customers and in the creative environments that we supply. Our technicians know that you take great pride in your own property, and for this reason, we enjoy helping you care for your place by adding our illumination services. By carefully placing strategic lighting fixtures around your place, we are able to help you highlight your property, as well as provide for safety and security for all. From design, installation, repair, and any other lighting related service, we aim to be your one-stop-shop for all of your lighting needs and wishes. We have many different services that we offer, including; landscape lighting installation, LED landscape lighting, outdoor entertainment lighting, outdoor LED lighting, and so much more!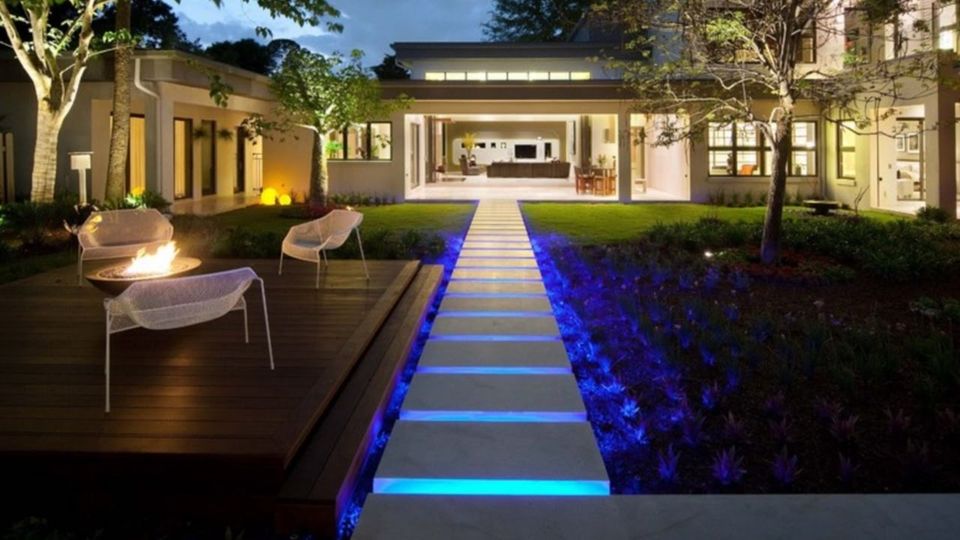 We Also Offer Landscape Lighting for Special Occasions
We can act as your personal holiday decorators with our unique Christmas light installation services. We can transform your residential or commercial property into a spectacular sight during the holiday season with our carefully placed LED landscape lighting designs. We guarantee that you will be happy with the final results of one of our lighting services. We also offer event and wedding lighting services!
#1 LED Landscape Lighting Atlanta GA
If you have lighting projects that you would like to see come to life, then please let us help you make your visions come true. We are available all throughout the year and we are happy to work with you anytime! We can help you illuminate your home, your business, your special occasion, or any other place that you have in mind. Contact us today for a free quote in Atlanta GA and surrounding areas. We look forward to providing you with outdoor LED lighting in Atlanta or any other landscape lighting installation!