Event Lighting Decatur GA
Event Lighting Decatur GA
Are you looking for a way to spice up your event? Perhaps your event is happening at night, and you want to make it bright, or you just want to add something extra special. Think about adding event lighting to your Decatur GA events for a little pop. Our team at lights all year specializes in outdoor led lighting and wedding lighting in the Decatur, GA area. We have been providing lighting services to the Decatur area for years. We provide the best event lighting services in the Decatur, GA area. Give us a call to schedule your outdoor led lighting today.
Top-Rated Outdoor LED Lighting in Decatur
Whatever you're looking for, we are confident we can meet all your party lighting needs. We specialize in wedding reception lighting in the Decatur, GA area. If you want to make your wedding reception lighting magical, we're the team for the job. We are the top-rated wedding lighting decoration company in the Decatur, GA area. Our party lighting designers work closely with our wedding guests to design the event lights that bring their reception to life. Whether you're looking for classic party lighting or want to incorporate led event lighting into your big day, we can make it happen!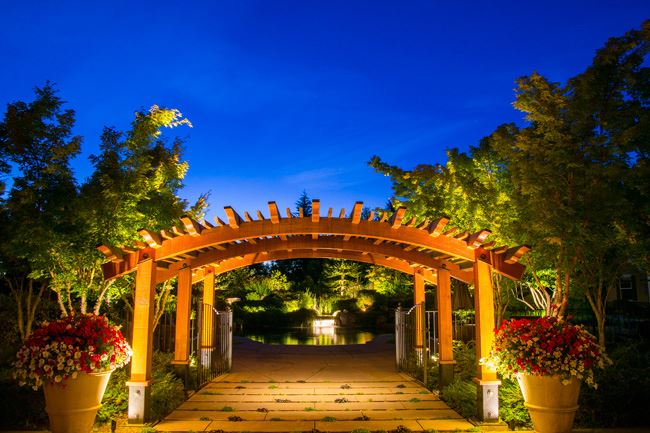 Professional Wedding Lighting Decatur Residents Trust
With our led wedding lights you can create the atmosphere you desire for your big day. If your wedding is outside, purchase our outdoor entertainment lighting solutions to keep you partying way late into the night. You shouldn't settle for just alright on your big day. Spring for the event lights you need to make your special day everything you want it to be. Don't let just anyone handle your party uplighting, we have to experience to handle any type of led wedding lights project. We are a full-service party uplighting provider. We will set up and take down your led event lighting so you don't have to worry about a thing on your big day. We also offer professional Christmas lighting services.

We Offer the Best Lighting for Any Events in the Area!
Decatur, GA is located northeast of Atlanta. Decatur, GA is known for its solid schools, family atmosphere, nightlight, and restaurants. Some of our favorite things to do in Decatur, GA include Your Dekalb Farmers Market, Decatur's Square, DeKalb History Center, Kuduz Antiques, Three Taverns Brewery and Tasting Room, The Waffle House Museum, Glenlake Park and Pool, Wild Heaven Beer, HomeGrown Decatur, and Sights and Sounds Black Cultural Museum. Whatever brought you to Decatur, GA we're glad you're here! We can't wait to welcome you into our outdoor entertainment lighting family.
Call Today for Event Lighting & Wedding Reception Lighting in Decatur, GA!
Give us a call today to schedule your event lights consultation. Our party lighting technicians are standing by to assist you. All of our party lightings comes with a 100 percent customer satisfaction guarantee. That means if you are not satisfied with your wedding lighting decoration for your Decatur, GA wedding, our event lights technicians will make it right. We are committing to ensuring you have the day of your dreams. Don't delay and get your party lighting squared away before your big day. We look forward to assisting you with all your led event lighting needs!