Event Lighting Brookhaven GA
Event Lighting Brookhaven GA
Lights All Year is Brookhaven's one-stop shop for all your lighting needs for your home or business to create the ideal ambiance that you desire for your particular environment. We even specialize in event lighting in Brookhaven for all types of events for both private and commercial planners.
Top-Rated Outdoor LED Lighting in Brookhaven
When it comes to outdoor LED lighting in Brookhaven, Lights All Year should be your first call. We offer both residential and commercial lighting services. Whether it is holiday or outdoor lighting for your home or business, our lighting crew can help you with decisions that may impact your commercial or residential property significantly.
Lights All Year specializes in wedding lighting in Brookhaven as well. When it comes to wedding reception lighting in Brookhaven specifically, you can entrust your special day to our professional and experienced team. Lights All Year has many ideas, designs, and installation services available that will help you prepare for your wedding day celebration.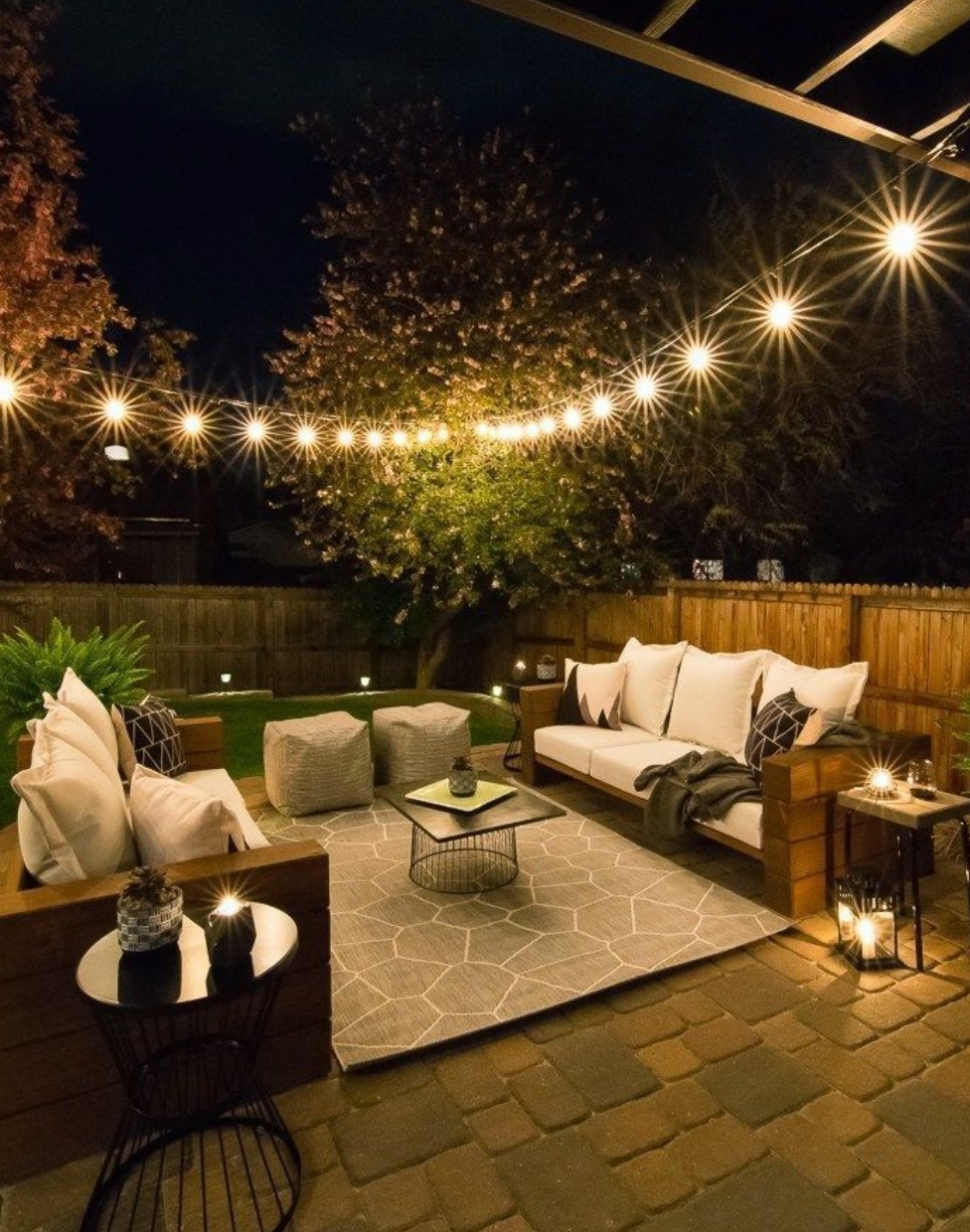 Professional Wedding Lighting Brookhaven Residents Trust
Lights All Year professionals are well-equipped to offer lighting services for your wedding, your reception, your bridal shower, or any other wedding lighting decoration in Brookhaven. Our services can provide you with lighting results that will enhance your wedding environment. We work diligently and carefully, in order to ensure that our services are completed to match your specific expectations.
When it comes to lighting for events in Brookhaven, only our team can come up with the perfect atmosphere that will add to the beauty of the setting, as well as provide a safe environment for you and your guests.  For example, if you have a dance floor, having lights around, or above, your dancing area will allow your guests to see the dancing area clearly. Event lights can also be arranged to enhance specific features during your events, such as gazebos, fountains, stairways, pathways, and many other options.
We Offer the Best Lighting for Any Events in the Area!
Adding LED event lighting at your venue can transform the place from plain and ordinary to something that is festive, fun, and inviting for all. Party lighting and party uplighting options as one very important decorative, and practical, feature. Lights can change the ambiance of any birthday celebration, bar mitzvah, wedding, backyard party, or any other special occasion that you have planned.
Lights All Year is proud to serve the city of Brookhaven. Brookhaven is just minutes from the city of Atlanta and offers its own unique set of attractions such as Dresden Village, a pedestrian-friendly retail and restaurant experience along Dresden Drive that has more than 29,000 square feet of street-facing boutiques and locally-owned restaurants.
Call Today for Event Lighting & Wedding Reception Lighting in Brookhaven, GA!
Whether you are looking for LED wedding lights or Christmas lighting help or a way to bring up the quality of your commercial property with commercial lighting options, Lights All Year is the company to contact! Please let us help you create a place that will sparkle and shine. Contact the professionals from Lights All Year today to discuss with us the way we can assist you with your residential, commercial, or event lighting project.