Christmas Light Installation Atlanta GA
Christmas Light Installation Atlanta GA
Are you looking for Christmas light installation Atlanta? It's never too late to start thinking about your holiday lighting displays. This is your opportunity to spread cheer and joy in your neighborhood, and we're here to make your life a million times easier. Lights All Year is the one-stop-shop for your Christmas lighting installer needs. The holidays are the busiest time of year for all of us. Houses need to be made ready for visitors, Christmas gifts purchased, and cookies baked. Who has time to install lighting during this time of year? We can relieve a huge amount of stress with our professional Christmas decorators.
Top-Rated Atlanta Holiday Light Installers
With Lights All Year, you will never need to worry if you made the right decision in hiring us for your Christmas decorators Atlanta. Our team members are passionate about making sure your house looks as festive as can be for the holiday season. We are committed to providing a safe and unique environment for you to enjoy. We know all the best techniques when it comes to holiday lighting and will ensure people ooh and ahh when they drive by your home.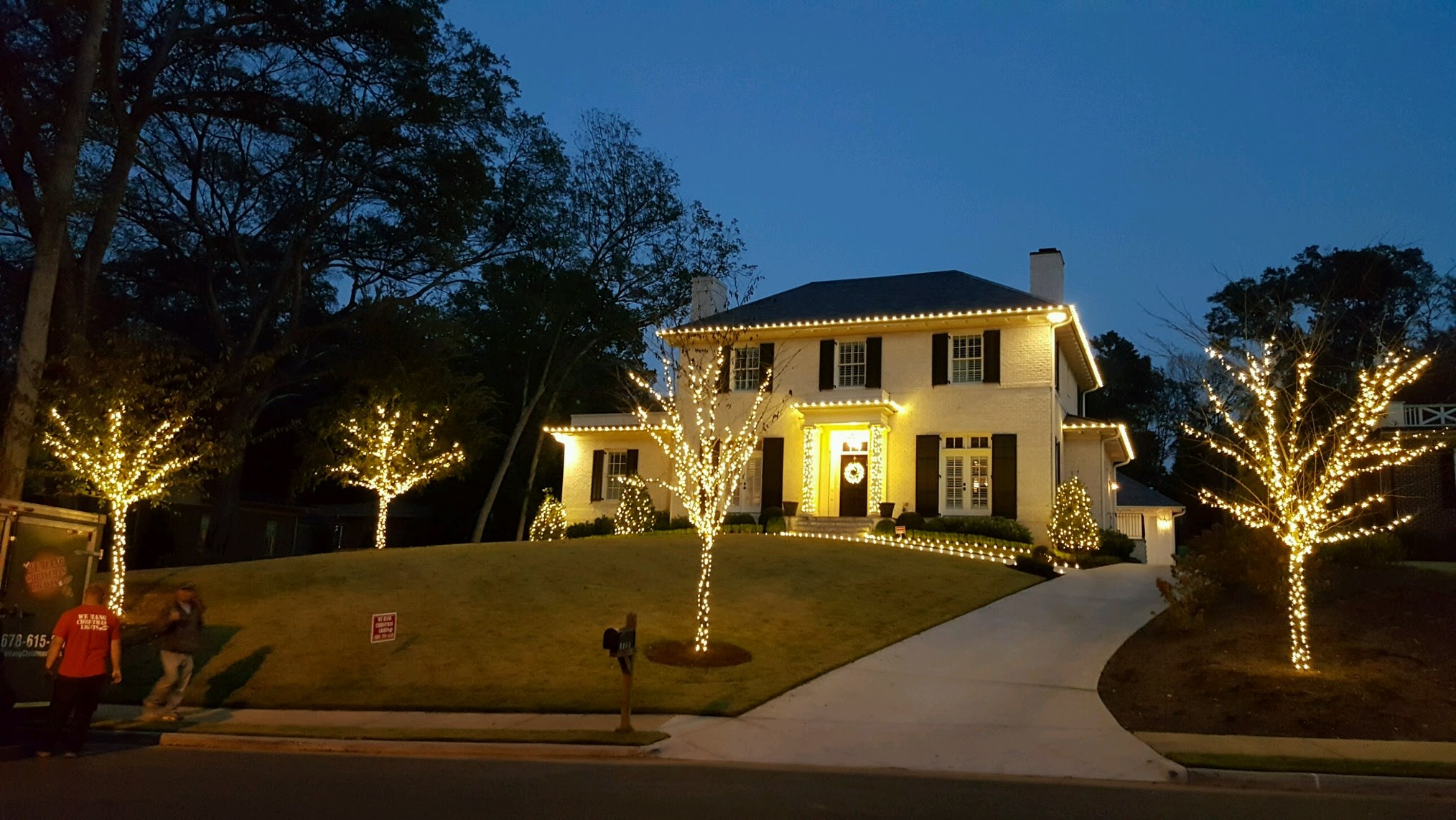 Are You Looking for Atlanta Christmas Light Installation Near Me?
We know that your Christmas lights installer Atlanta needs don't end with your homes. A beautifully decorated business is the perfect way to stand out and attract new customers while providing a joyful space for your team members. We also know that during the holiday season, companies have bigger workloads and less time. Businesses are preparing for the holiday rush. We can save the day with our holiday light installers by decorating your commercial building while you focus on other priorities. We are also experts in lighting safety and the type of equipment and products that are required for a commercial property. That's one less thing you have to worry about during the Holiday season. Leave it to us and we'll decorate your space in the safest possible way.
Call Today for the best Christmas Decorators in Atlanta Georgia
You'll never regret your decision to hire us for your Christmas lighting company Atlanta. We're the holiday light installers you've been waiting for! Give Lights All Year a call today to learn more. We look forward to helping you with your holiday lighting Atlanta!